Buy Your Christmas Tree and Wreath on Fort Hamilton Pkwy on Sunday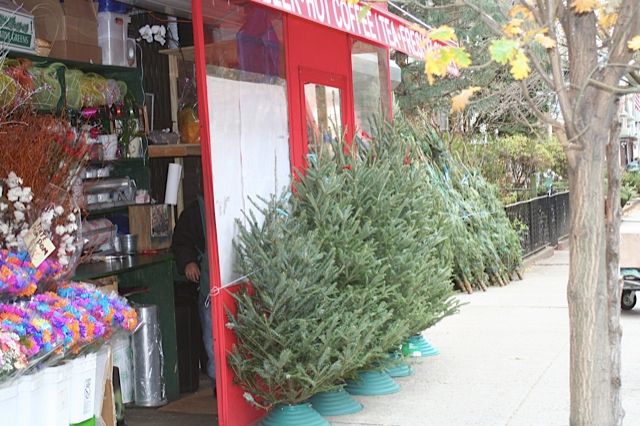 Brooklyn Prospect Charter School is holding a Christmas tree fundraiser this Sunday, December 9 from 10am to 3pm. If you buy a tree, salesman Tom Foley will even deliver it and help you set it up in your living room. Plus, $10 from each tree goes to support the school.
You can buy a tree in front of the school at 3002 Fort Hamilton Parkway (formerly Immaculate Heart of Mary School). And as a bonus, they'll have free hot chocolate and candy canes!
At the same time, Boy Scouts will be selling wreaths and poinsettias in front of the IHM church for their Christmas fundraiser. They'll be selling them before and after masses on both Saturday and Sunday, and again next weekend.