Where To Buy Plants In Brooklyn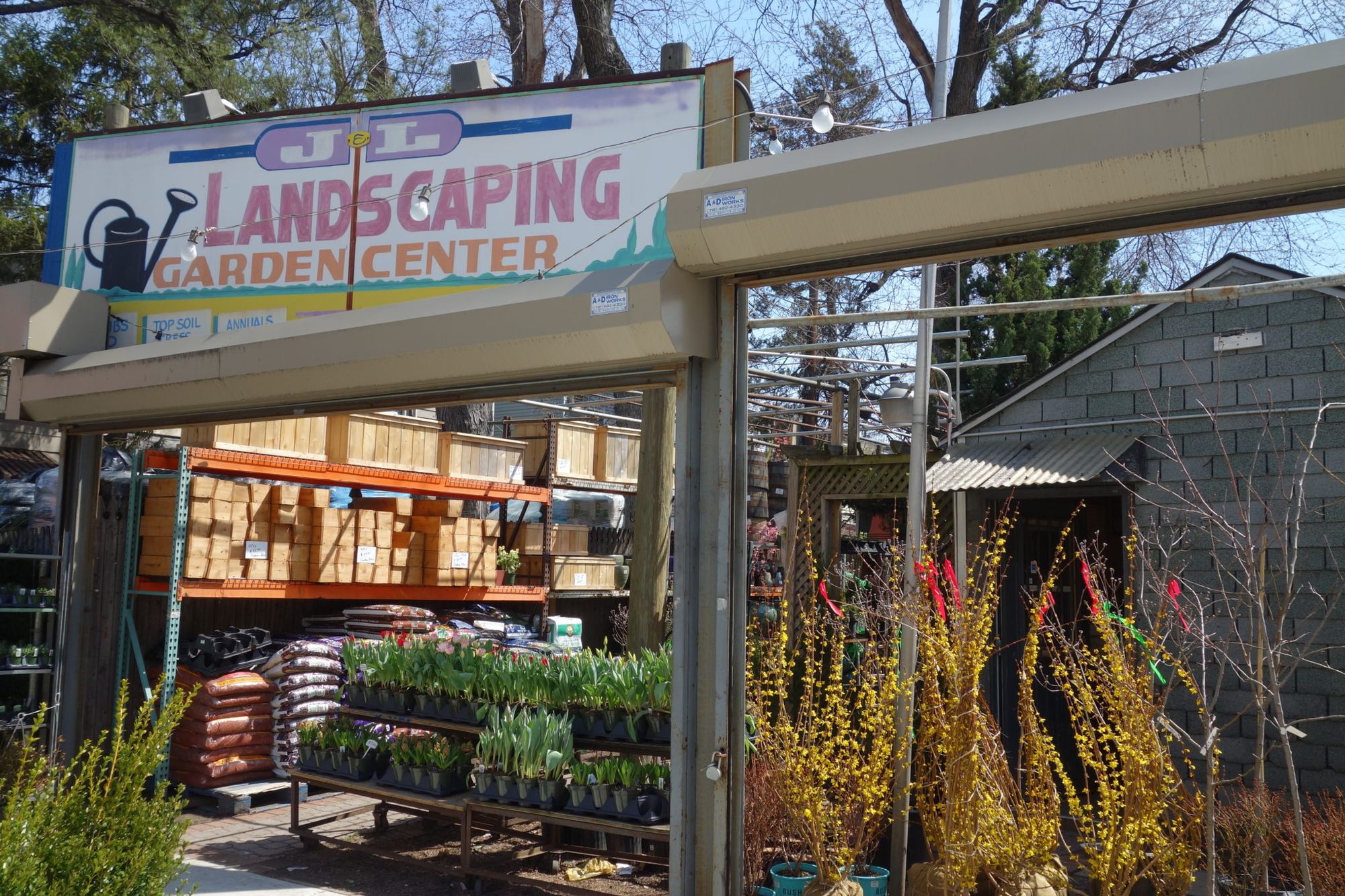 Mid-April is usually when the last frost date passes for our area, and it's finally a good time to plant. Here are our favorite spots to purchase seeds and plants in Brooklyn. Most larger garden centers will deliver your plants as well — just ask. Please add your favorites in comments and we'll update the list!
Brooklyn Terminal Market – Located on Foster Avenue between East 83 and East 87 streets, Canarsie. Call 718-444-5700 for further information. The market is open seven days a week from 4:00 AM to 6:00 PM. This is the mother of all garden centers in Brooklyn. There are a number of independent vendors and the broadest selection. You will need a car to get there.
Kings County Nurseries, 625 New York Avenue, Prospect Lefferts, Phone: 718-493-2363. Monday to Saturday 8:00 AM – 5:00 PM, Sunday 9:00 AM – 5:00 PM. One of the larger nurseries in Brooklyn, get anything – sod, or artificial grass for your balcony, trees, plants, landscaping services. Deliver.
Brooklyn Botanic Garden Garden Shop – 990 Washington Avenue, adjacent to the Visitor Center. There is also an online shop. For premium plants. The BBG has member sales, usually early May, as well as is open to the public.718-622-0963. Members receive a 10 percent discount.
Chelsea Garden Center: Can be a one stop shop. Large selection of trees, evergreens, shrubs, perennials, tropical plants and herbs, as well as planters. Will deliver (and plant). Williamsburg – 87 Havemeyer St., Open Mon – Sat 9am – 5pm, Sunday 10am – 5pm. Red Hook – 444 Van Brunt Street (adjacent to Fairway) 718-875-2100, Open 7 Days 10 am – 5 pm.
David Shannon Nursery & Florist, 3380 Fort Hamilton Pkwy, Kensington, 718-436-4521. Easy parking, great selection of plants though their website seems to only promote their florist business.
J & L Landscaping, 702 Caton Avenue, Kensington, 718- 438-3199. Easy access, will deliver. Has a range of trees and shrubs, as well as ever-changing selection of herbs and annuals.
Gowanus Nursery, 9 Carroll street, Red Hook, 718-852-3116. Parking can be a bit tricky, but excellent quality plants and planters. Thursday-Sunday 10-6pm.
Greenmarket, Grand Army Plaza, Saturdays. While you will find herbs and some plants at most greenmarkets to fill a kitchen garden planter, Grand Army Plaza has a much better selection.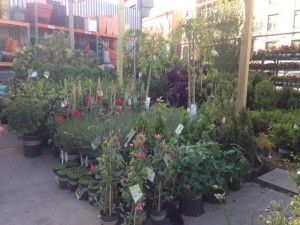 Natty Garden, 636 Washington Avenue, Prospect Heights. Easily accessible by either the C train to the Clinton-Washington station (and then walk two blocks south) or via the B65 bus to Dean Street. The shop is on the southwest corner of Dean Street + Washington Avenue. info@nattygarden.com, 718-483-8833
Chick's Nursery, 8410 New Utrecht Avenue, Bensonhurst, great selection, (718) 256-8336, open 7:30am-6:30pm
Tamilio Nursery, 3025 Avenue U, Marine Park / Sheepshead Bay, 718-934-1355. Great selection, open 7:30am-6:30pm
True Value Hardware stores in our neighborhoods usually have a good selection, Home Depot should not be overlooked and has a number of locations in Brooklyn, as does Lowes, though the selection is usually smaller than Home Depot.
Brooklyn Wholesale Market, 641 Ovington Ave, Bay Ridge gets good reviews on Yelp.
CUTE / SPECIALTY
Seasons – 358 Stuyvesant Ave (between Mac Donough St & Decatur St), Bedford-Stuyvesant. Call for hours 347-770-5053.
GRDN, 103 Hoyt Street (between Atlantic and Pacific), Boerum Hill, 718- 797- 3628. An upscale neighborhood flower/plant/home goods store. You will be tempted by their seeds, planters and garden furniture.
Dig, 479 Atlantic Avenue, Brooklyn, Boerum Hill (between 3rd avenue and Nevins Street), 718-554-0207, info@gardendig.com. Large selections of unique plants and materials for your home and garden, also provide an expert's advice on design, care and personal fit (even for those without green thumbs).
Twig – specialize in terrariums. 287 3rd Avenue (by Union Street), Gowanus/Park Slope. Thursday -Sunday 12-7pm. 718-488-TWIG.
Indoor Outdoor Gardener is a retail garden center in Bay Ridge Brooklyn specializing in hydroponics and hi-tech gardening supplies for the hobbyist. 718-836-2402.
Every year there are many opportunities to get free trees, as long as you agree to:
Plant it in one of the five boroughs;
Keep trees properly watered and maintained;
Plant your tree in the ground of your yard and NOT along streets, in city parks, in containers, or on terraces, balconies or roofs.
**If pre-event registration has closed, a limited quantity of trees will be available at giveaway events on a first-come-first-served basis. Learn more here.