Bushwick Film Festival: 100 Independent Films Over 5 Days
BUSHWICK – Tickets are on sale for the 12th Annual Bushwick Film Festival taking place October 2-6. In honor of the 50th anniversary of the Apollo 11 moon landing, the theme for this year's festival is "space" and "time."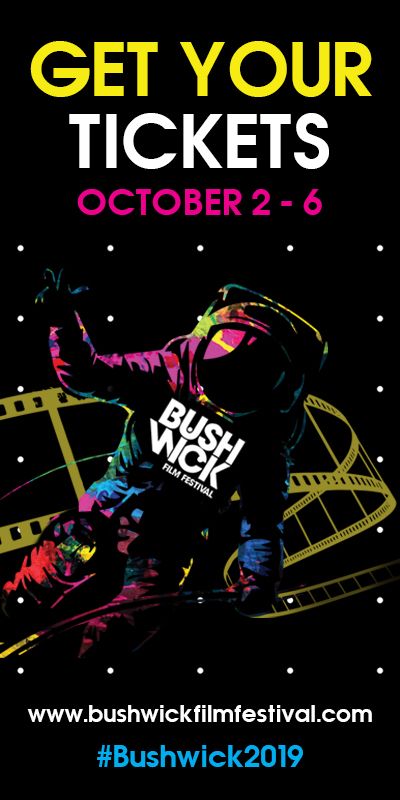 Festival organizers received a "record-breaking" 1,500 submissions this year from 60 countries. More than 100 films were selected to be showcased and to compete in categories including Best Feature (Narrative Doc), Best Short (Doc & Narrative), and Best Web Series.
A red carpet opening night reception will kick things off on Wednesday, October 2 at House of Yes (2 Wyckoff Ave). The first screening will be Dispel, a fantasy short directed by Kylie Eaton followed by Cody Stokes' crime thriller The Ghost Who Walks. The pair of opening films both explore the vast space between people and those they love the most.
More than 40 events will be held throughout the festival's five days, including feature and short film screenings, panel discussions, parties, as well as food, art, and tech events.
With funding provided by NYC & Company Foundation and the Office of the Brooklyn Borough President, the festival will present free programming including a B&H Photo and Canon pop-up studio offering free industry panel talks, workshops on audio, lighting, and cinematography, and more. There will also be free screenings, karaoke, and screenplay readings. Check out the full lineup of free programming here.
Along with celebrating the 50th anniversary of NASA's moon landing, the Bushwick Film Festival's new Creative Director, Rah Crawford, selected the "space" theme to consider how "we relate to and define 'space' here on earth." Both space exploration and filmmaking require a "vivid imagination, an ability to go beyond boundaries, and the courage to make the impossible possible," according to a release announcing this year's festival.
"Creating a film is a moonshot that requires visionary thinking and the courage to persist," Bushwick Film Festival Founder, Kweighbaye Kotee, said in the release. "This year, we are so excited to celebrate this ethos and foster a community of dreamers and doers."
Learn more at bushwickfilmfestival.com.
Bushwick Film Festival
Wednesday, October 2 through Sunday, October 6
Various venues throughout Bushwick
Tickets $12 (general admission for individual screenings)
$300 all-festival pass/$125 weekend pass/$150 student pass & Bushwick community pass