Bump Slow Marked On East 17th Street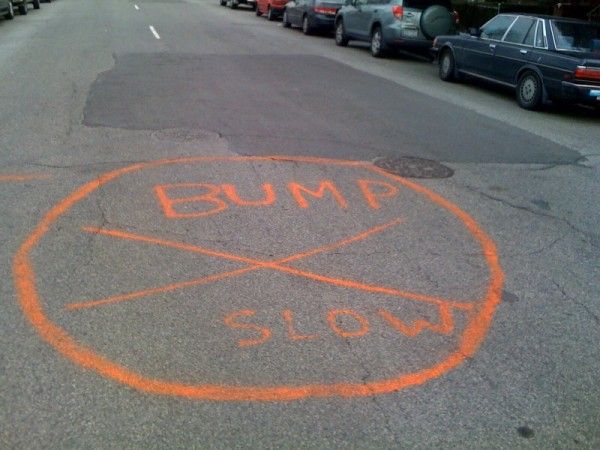 This "BUMP SLOW" marking was seen painted on East 17th Street between Avenue X and Avenue W not so long ago.
A local resident told us that it was marked by the Department of Transportation because it's slated for a speed bump installation. Another resident said that it was just painted there as a warning to drivers to be aware of the raised bump in the road, where the asphalt appeared damaged.
Since the time when this picture was taken, we haven't had a chance to check for changes in the street marker or repairs in the road. Does anyone know more about the status of the bump in the road?