Bullet Bill Blasts on Cortelyou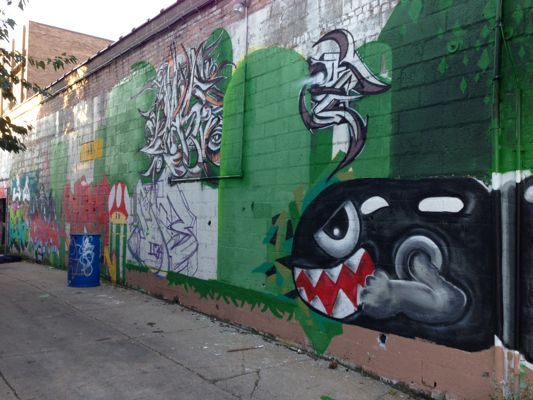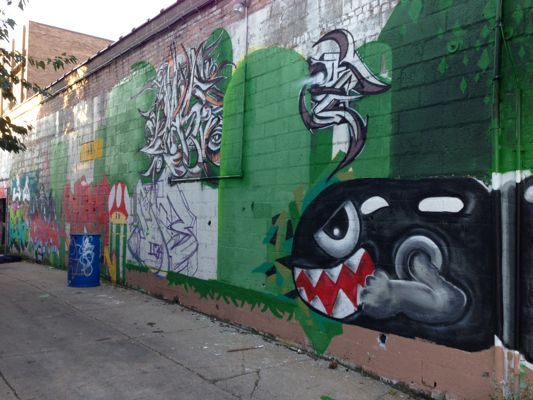 Nintendo power indeed. Here's something that all Americans can agree on: Bullet Bill (of Super Mario Bros. fame) is always welcome — I just hope it's chasing someone else.
This is a new mural going up on Cortelyou Road between East 9th Street and Coney Island Avenue. The above picture was taken this morning by neighbor Michael Milch, the one below he shot earlier this week. Does anyone know who exactly is working on it? It looks great.