Building For Sale On Avenue H & E16th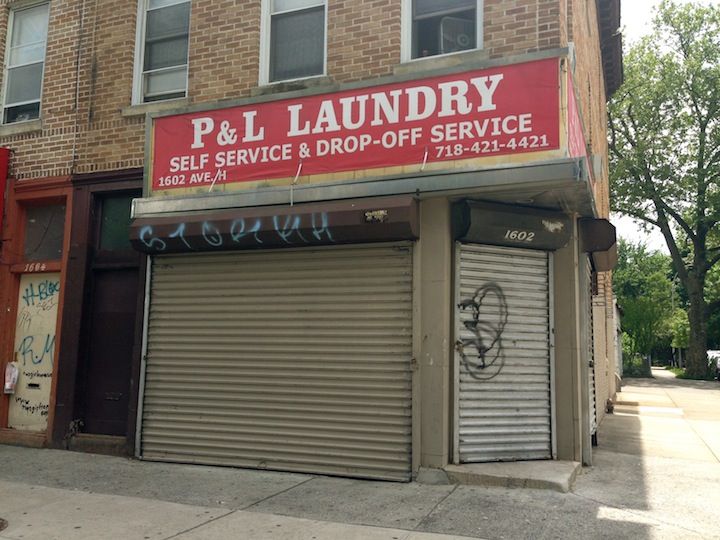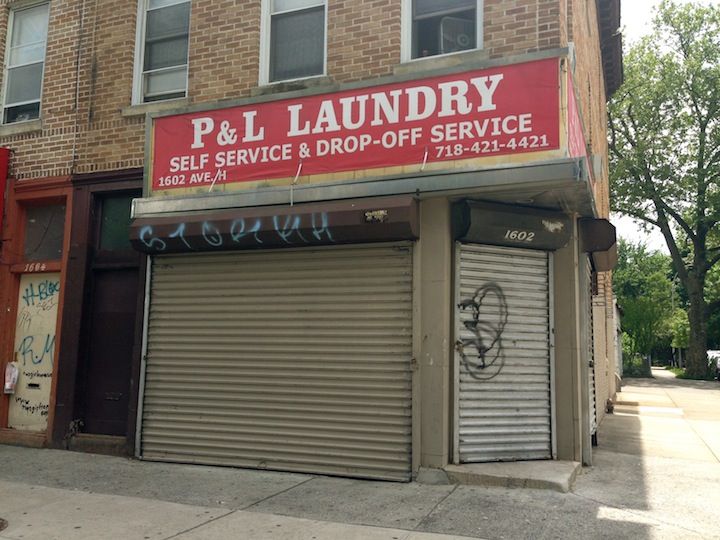 A neighbor wrote us to say that 1602 Avenue H, the building that formerly housed P & L Laundry, is up for sale–and what she wishes would go in its vacant retail space.
My coffee-hungry husband and I always marvel at the HUGE quantity of foot traffic from folks getting off the Q on their way to Brooklyn College, and we've been waiting and hoping that a place would open up where someone could enact a plan for a cafe — perhaps with a walk up window for a simple cup of coffee to go, and a sit down place for the lattes and laptop and lunch crew inside… I wish I were in a position to do it myself!
You know what else would be great? A destination bookstore like Greenpoint's WORD (which is doing well enough that it is actually expanding!)
Another thing I'd love to have would be a bistro that served highly delicious cheeseburgers, great salads, and juicy red wine. So, you know, someone buy it, and then we'll buy either cheeseburgers or coffee or books from you.
She also said there's a three car garage behind the building, and that the high visibility of a corner space would be great for signage opportunities.
Do you agree Avenue H is most in need of a coffee shop, bookstore, or burger joint, or would you rather see something else entirely? And is anybody looking for a commercial space to rent or building to buy?