Build It Back Suspends Construction In Brooklyn After Gerritsen Home Collapses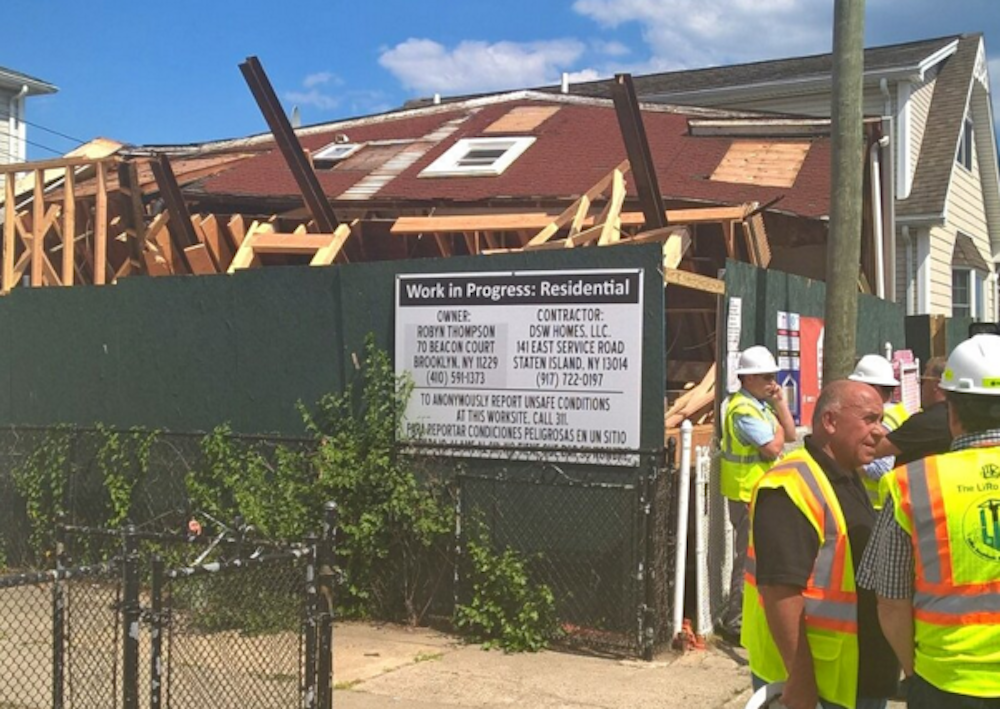 The company overseeing more than 400 Brooklyn home elevations for the city's Build it Back program has suspended all construction work after one of its houses collapsed Wednesday in Gerritsen Beach.
Luis Tormenta, CEO of the LiRo Group, the the construction manager for Build it Back's housing recovery in Brooklyn, said he ordered work to be stopped until Friday while safety inspectors reviewed all its projects.
"At this point, we're trying to figure out why the home collapsed. Whether it was due to human error or whether it was a technical situation having to do with the way the house was constructed," he said at a town hall in Gerritsen later that night. "It's very fortunate no one was hurt. But that's no excuse. And what we want to make sure is that going forward this does not happen again."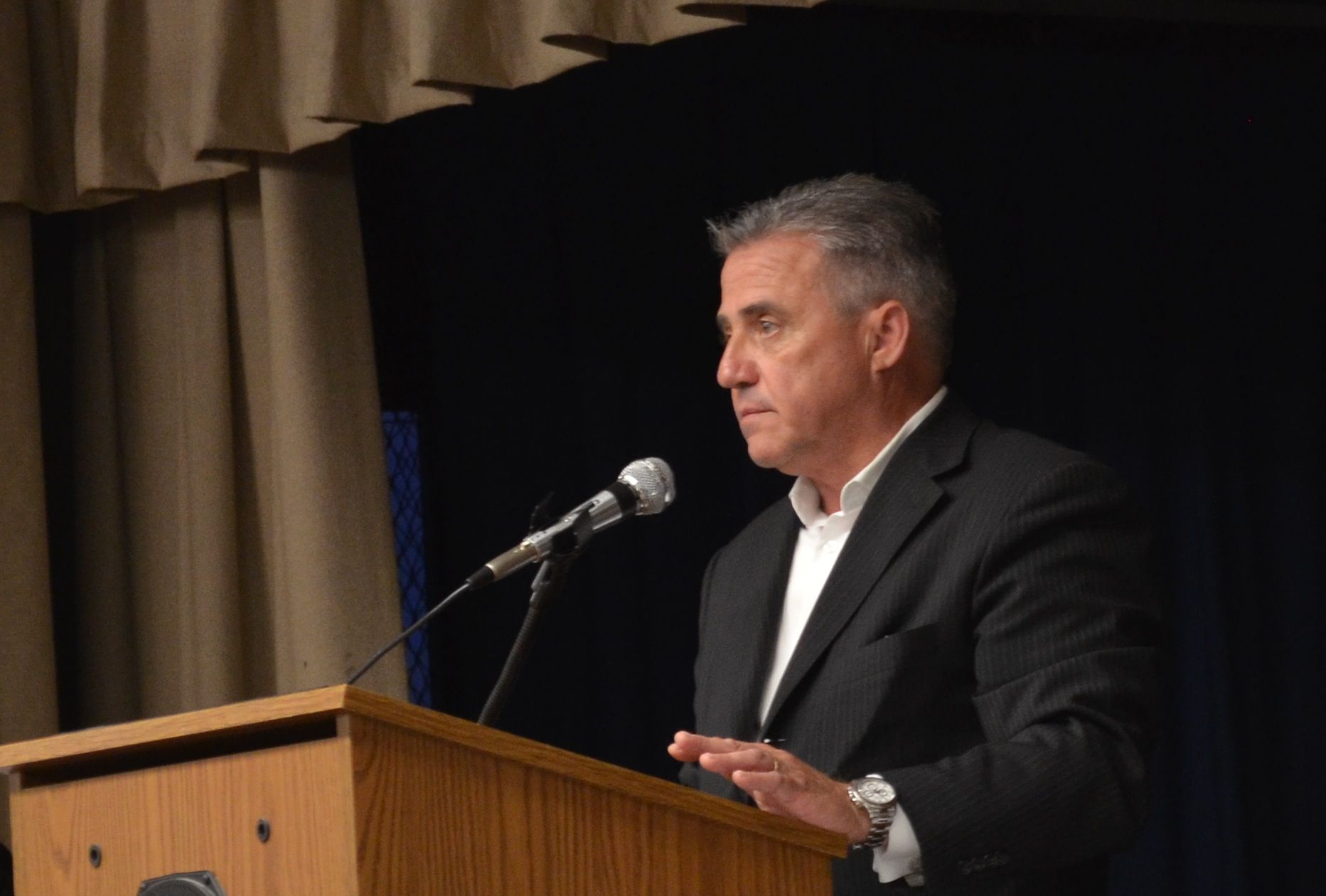 The house, located on Beacon Court between Seba and Cyrus avenues, tipped over and crashed to the ground just after 2pm, according to authorities. The cause has still not been determined and officials promised to get to the bottom of what caused the structure to fail.
"A collapse is a tremendous thing," said Senator Marty Golden, who organized the town hall months ago. "We're taking it apart piece by piece to figure out where the breach of the building occurred. It's all being inspected to make sure something like this never happens again."
The collapse raised serious safety concerns about Build it Back construction projects and brought into focus long-standing complaints by Gerritsen residents about the behavior of contractors rushing to meet the mayor's end-of-year deadline.
"We told you so," said David Reynolds, who lives a few blocks away from the collapsed home. "Thank God nobody was hurt, but we as a community have been calling 311, putting in complaints about various safety issues going on in the neighborhood."
Reynolds and others at the town hall described construction trucks barreling the wrong way down narrow streets, dumpsters blocking traffic, equipment cluttering sidewalks, and other hazardous conditions.
"There is nobody down here keeping an eye on things," said Reynolds. "I don't know about any of these safety inspectors. Are you living in a fantasy?"
Officials struggled to explain how the building collapse occurred despite several layers of safety. A representative for the Department of Design and Construction said safety inspectors regularly visit sites to check on conditions. Meanwhile, Tormenta said there are two full-time safety inspectors at each site as well as roving safety manager who moves between projects.
However, in the case of the house that collapsed in Gerritsen Beach, Tormenta explained the safety protocols had broken down.
"Unfortunately, work that was not scheduled to be done today, was done. Meaning the safety people that were supposed to have been there were not there," he said. "That is a problem because we have contractors working for us who have been told they can't do that. And they should know better."
Amy Peterson, head of the Build it Back program, promised additional safety measures in response to the collapse in Gerritsen Beach.
"It was very serious what happened in your neighborhood today," she said. "Obviously, the levels of safety we have in place wasn't enough for today."