Brunswick Cafe Opening Delayed By Stop Work Order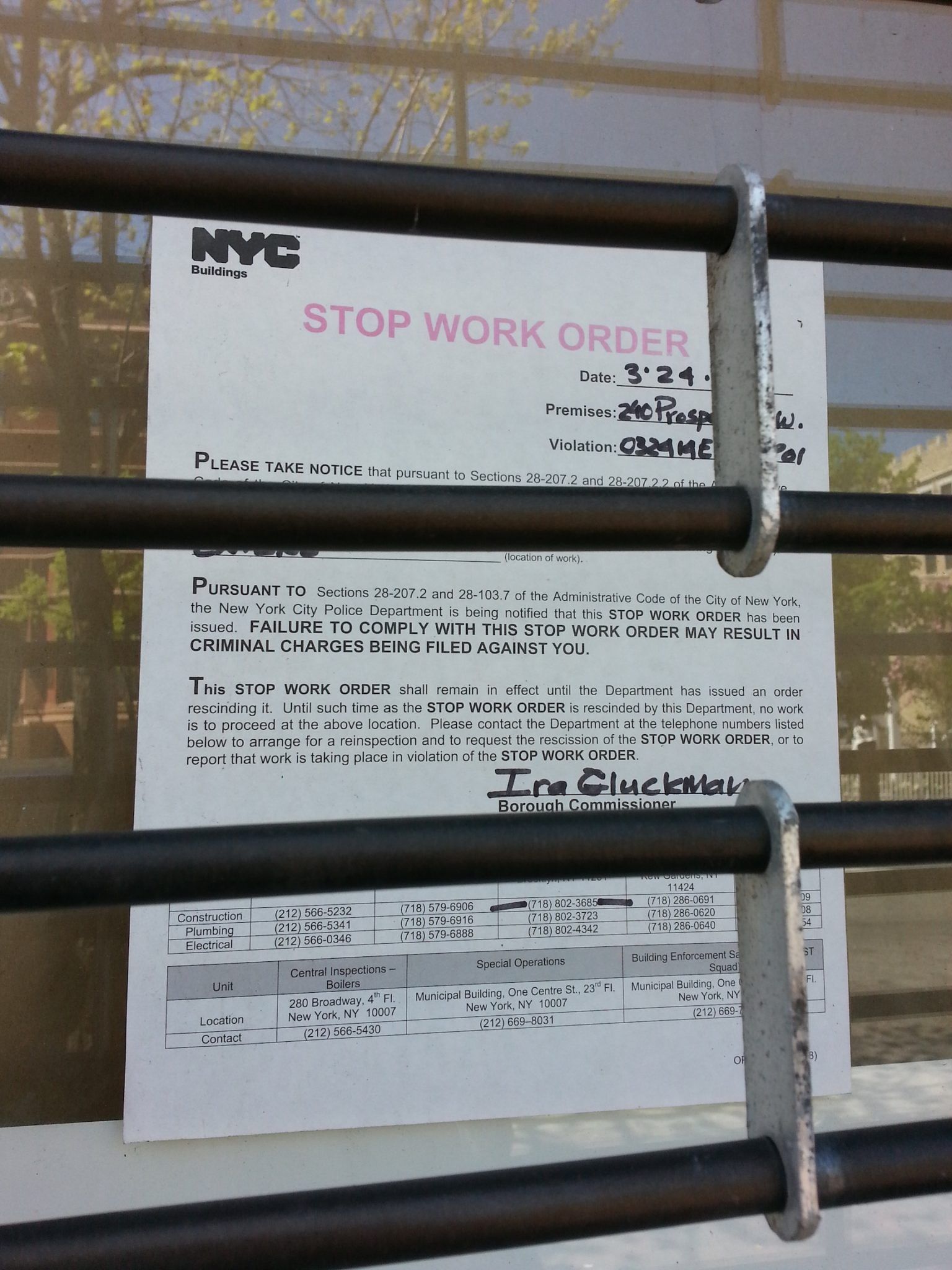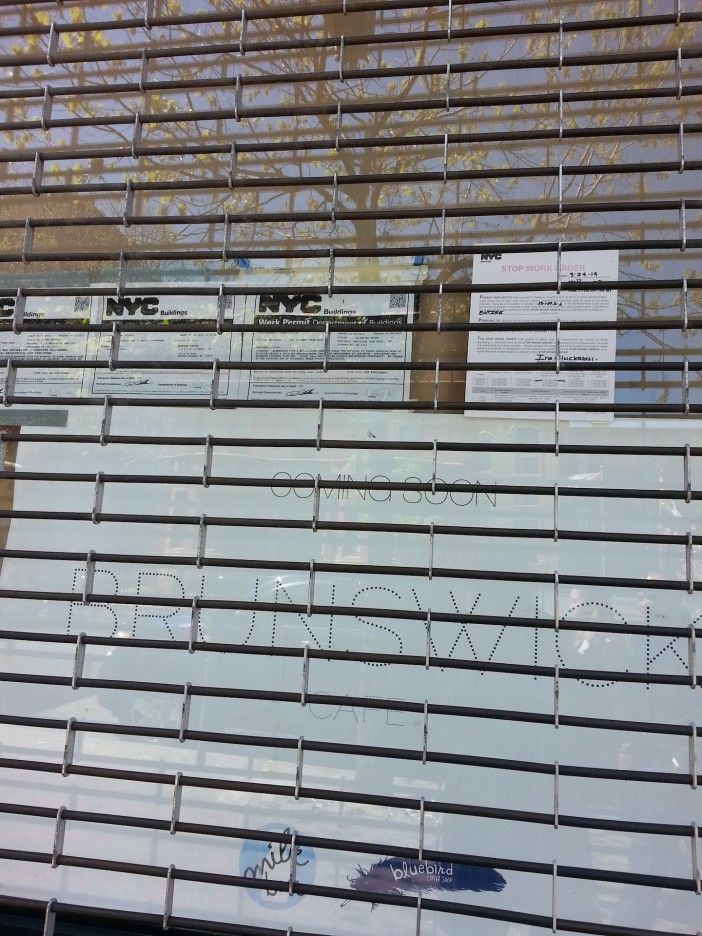 Back in January we reported that a new restaurant called Brunswick was coming to 240 Prospect Park West, with an anticipated launch date in March. But the other day we noticed the Department of Buildings had slapped a stop work order on the storefront, so we caught up with the owner, Alexander Hall (also the owner of Milk Bar in Prospect Heights and other eateries) to see what's up.
He explained that a neighbor complained to the contractors about the noise and filed an official complaint with the DOB about a pergola being built in the back. Turns out the permits for the wooden structure had been incorrectly filed (as permanent rather than temporary construction); and in the inscrutable ways of the DOB, no Australian iced coffee or other delicacies may be served until the paperwork is cleared up.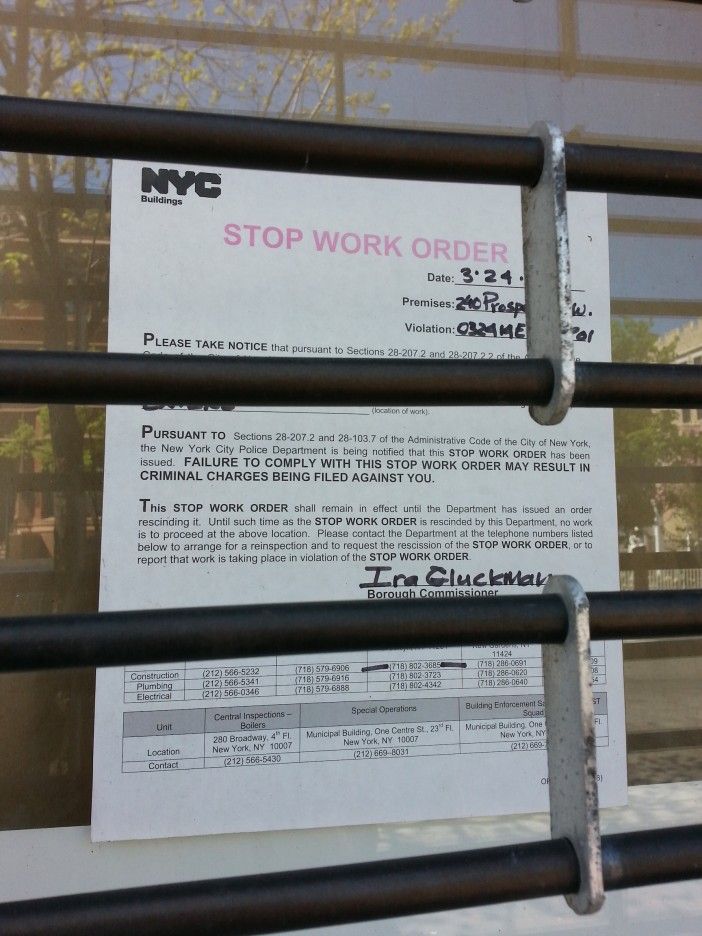 "It's been a little frustrating," Alexander admits. He regrets disturbing the neighbors — "after all, they were here before me" — and also that he's got staff waiting to report to work (and South Slope foodies waiting to try his fare).
The good news for the local breakfast and lunch crowd is the restaurant's interior renovation is complete, the equipment is being delivered this week, and he expects the restaurant should be open later this month.