Brownstone Belt Real Estate Roundup: Summertime Specials
Summer has officially started, and there is no better place to take advantage of the year's most verdant season than Brooklyn's Brownstone Belt. Check out these sweet deals on swanky spots.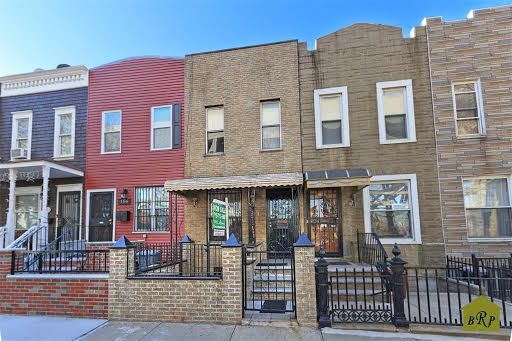 154 10th Street (Sponsored)
Price: $1,199,000
Size: 4 bedroom/2.5 bathroom
Details: This beautiful and cozy home in South Slope/Gowanus is a one family duplex plus there is a huge private backyard! Just one block to the train. Be sure to check out the open house on Saturday, June 24 from 1pm to 3pm.
Contact: Venus Shum of Brooklyn Real Property, Inc, (347) 526-5131 and venus.shum@aol.com
Park Slope is home to this jaw-dropping limestone townhouse, located at 540 4th Street. Winner of the "BODA Award of Merit for Additions and Renovations from the American Institute of Architects", according to the listing, this remarkable rental offers three bedrooms and three and a half bathrooms.
While its great location is enticing enough, this townhome is fully featured and includes opulent amenities like two sets of washer/dryers and a mahogany roof deck. The apartment is listed by Louise Beasley of Warren Lewis Sotheby's International Realty and is available as a rental for $19,500 per month.
Those looking to buy will find a great deal in four bedroom, four bathroom steal in Carroll Gardens. It is currently listed by Aaron Seawood of Compass for $2,795,000, which is a bargain considering everything this pad has to offer.
With a large backyard and multiple fireplaces, this pad is a perfect spot to call home as it will offer a respite from hectic city life while still keeping you in the beating heart of Carroll Gardens, and nothing beats quite like Brooklyn in the summertime.
If you know of a great place available for rent or sale, or are a broker representing a property you want included, fill out our real estate contact form here. Listings must be received by 6pm on Thursday for inclusion on Friday. For more information, call our Director of Sales and Marketing Dina Rabiner at 646-228-4151.