Brooklyn's Most Dangerous Roads Are Right Here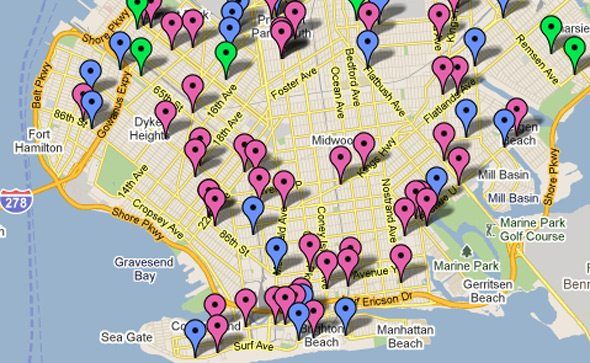 Three local roadways rank among the city's most dangerous places for walking in a report by the Tri-State Transportation Campaign, nabbing some of the top spots in Brooklyn. And, depending on how you read the data, the city's most dangerous strip of asphalt is right in our community.
The group compiled federal data of pedestrian deaths spanning three years, 2007 to 2009. They found that, in Brooklyn, Ocean Parkway, Kings Highway and Neptune Avenue rank in the top five. The worst avenue in Brooklyn based on number of deaths alone is Atlantic Avenue, which had eight deaths over the three years; both Ocean Parkway and Kings Highway tie for second with seven deaths.
Most shocking, though, is Neptune Avenue – a road much shorter in length than any of the others on the Brooklyn list, meaning it's got the most deaths per mile of roadway. Neptune Avenue may actually be the most dangerous place to walk in the borough.
But that's not all. The Tri-State Transportation Campaign also put together an interactive map, with every fatality in the city pinpointed with the person's age, gender and date of death. They've color-coded the tags to indicate children, adults or seniors. A quick glimpse shows that Southern Brooklyn's pedestrian victims are far more likely to be senior citizens, while Northern Brooklyn it's more likely to be adults or children.
Of course, that's not all that surprising. Ocean Parkway and Kings Highway were both identified last year by the Department of Transportation as areas with high senior citizen pedestrian fatalities, which is why those roadways became test sites for the Safe Streets for Seniors initiative. The DOT has been moving forward with pedestrian safety proposals since then, including sidewalk bulbs (bulges that give better line of sight to oncoming traffic), pedestrian islands and timed Walk signals.