Brooklyn's First Babies of 2018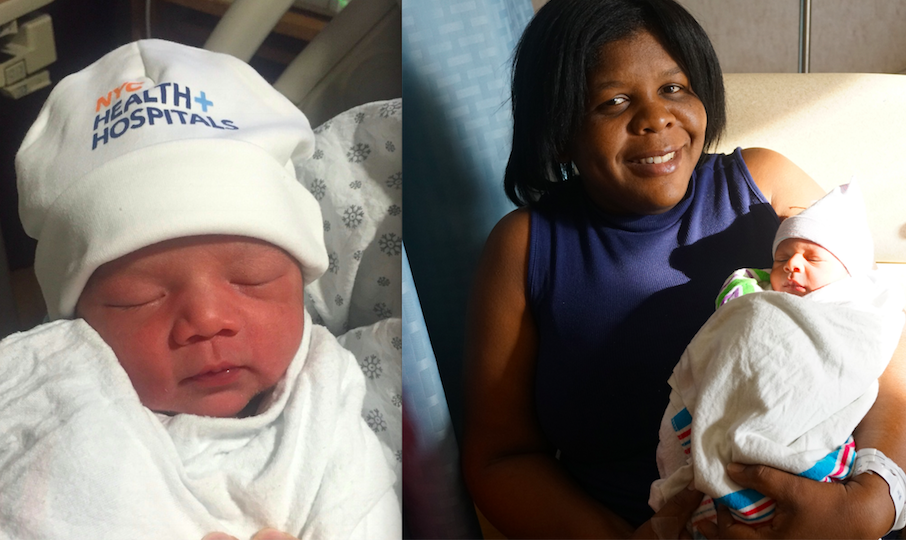 BEDFORD-STUYVESANT/SUNSET PARK – Shortly after ringing in the New Year early Monday, Brooklyn welcomed two of its newest residents.
The borough's first baby of 2018 was delivered at 12:25am on January 1st at NYC Health + Hospitals/Woodhull in Bed-Stuy. Weighing in at 6 pounds 14 ounces and measuring 20 inches long, Joshua Miguel Brito was born to Erica Hernandez and Joshua Brito of Bushwick.
At 4:11am on Monday, Wilmer De Los Santos Asencio was born at NYU Langone Hospital—Brooklyn in Sunset Park. Weighing 5 pounds 10 ounces and measuring 19.5 inches in length, Wilmer was born to Tirsia Maria Asencio De Los Santos and Wilson Andres De Los Santos Guzman.
Baby Wilmer will join his older brother, 17-year-old Jonás Fermin Asencio, when he and his mother leave NYU Langone for their home in Sunset Park.
Congratulations to the happy families!