Brooklynites Give Their Opinions On The BQX Streetcar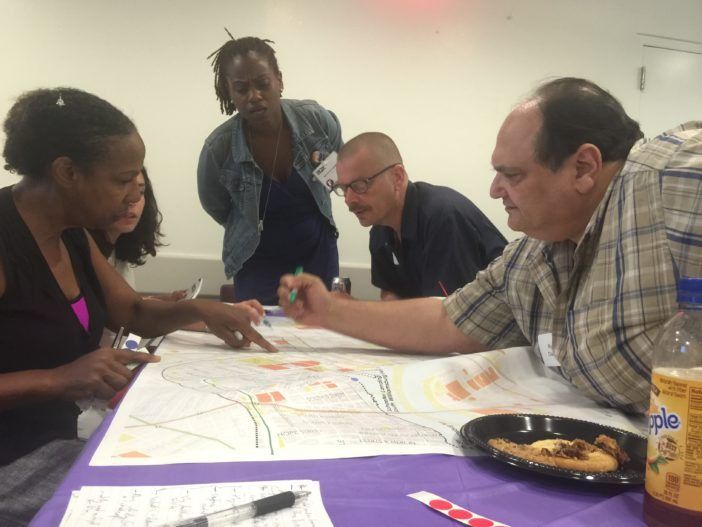 Brooklynites had their say during a visioning session focused on the proposed Brooklyn Queens Connector (BQX), with some voicing support for the streetcar while others called it a giveaway to developers.
The public was invited to give their input on all facets of the proposed $2.5 billion streetcar, which would have 30 stations along the waterfront from Sunset Park, along the Navy Yard, and up to Astoria, during a meeting held at St. Francis College (182 Remsen Street) on June 20 at 6pm.
"What we know is in areas around the country where streetcars have gone in, small businesses have seen a tremendous increase," said Lydon Sleeper, the Economic Development Corporation's (EDC's) Senior Vice President of Government and Community Relations.
The event consisted of a presentation by Sleeper, followed by "visioning sessions" in which tables of constituents discussed and mapped their thoughts on the BQX. Afterwards, the tables presented their findings.
Residents were split on the streetcar. Many expressed a desire to see a more expansive streetcar system than the BQX.
"Ravenswood is like a desert. It's very industrial with no transit," said Shannon of Ravenswood, who'd come down to the meeting.
Robert Diamond of Kensington seconded the support for the BQX.
"The BQX is a great idea, but it's a starting point," said Diamond, who described the BQX as a "spinal column" and strongly voiced his support for multiple spurs, including to Court Square, Borough Hall, and Atlantic-Barclays Terminal. Diamond is best known for discovering the world's oldest subway.
However, others were opposed to the very idea of the streetcar.
"Who the hell goes from Red Hook to Astoria? You could have a bus," said community activist Lucy Koteen, a resident of Fort Greene.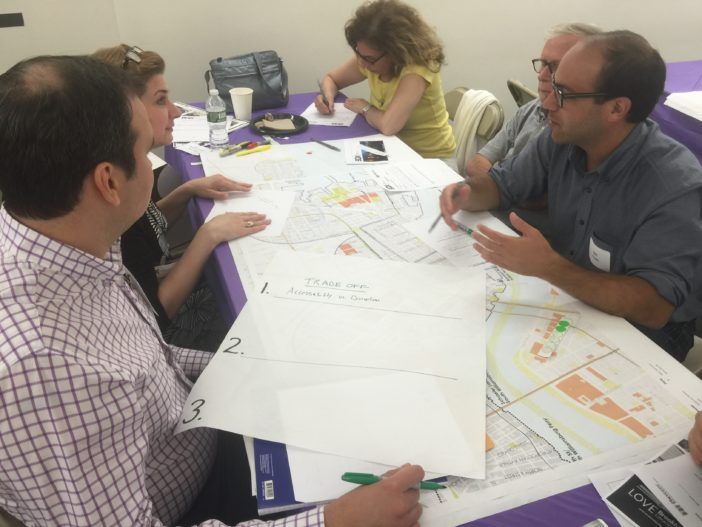 Koteen also discussed the expected increase in property values along the route.
"It's going to encourage development along the line because now they have this fancy new system," added Koteen.
Sleeper explained that the BQX would be paid for in part by value capture, a complex process in which the additional value generated by new infrastructure (like the BQX) is taxed by comparing projections of the property value's escalation with and without the added development.
The expected increases in value were of concern to many residents, already concerned about gentrification.
"Over half the units on the corridor are some sort of rent-protected, rent-stabilized or rent-controlled units," said Lydon Sleeper, the EDC's SVP of Government and Community Relations.
There has already been some consternation over the line, with doubts raised about the amount of time straphangers could saved with the new streetcar. Others have raised concerns about potential flooding along the proposed route.
Sleeper said that a second round of vision sessions is planned for the fall. He added that if the BQX is approved, it will be operational by 2024.