Brooklyn Un-Sleepaway Camp Welcomes All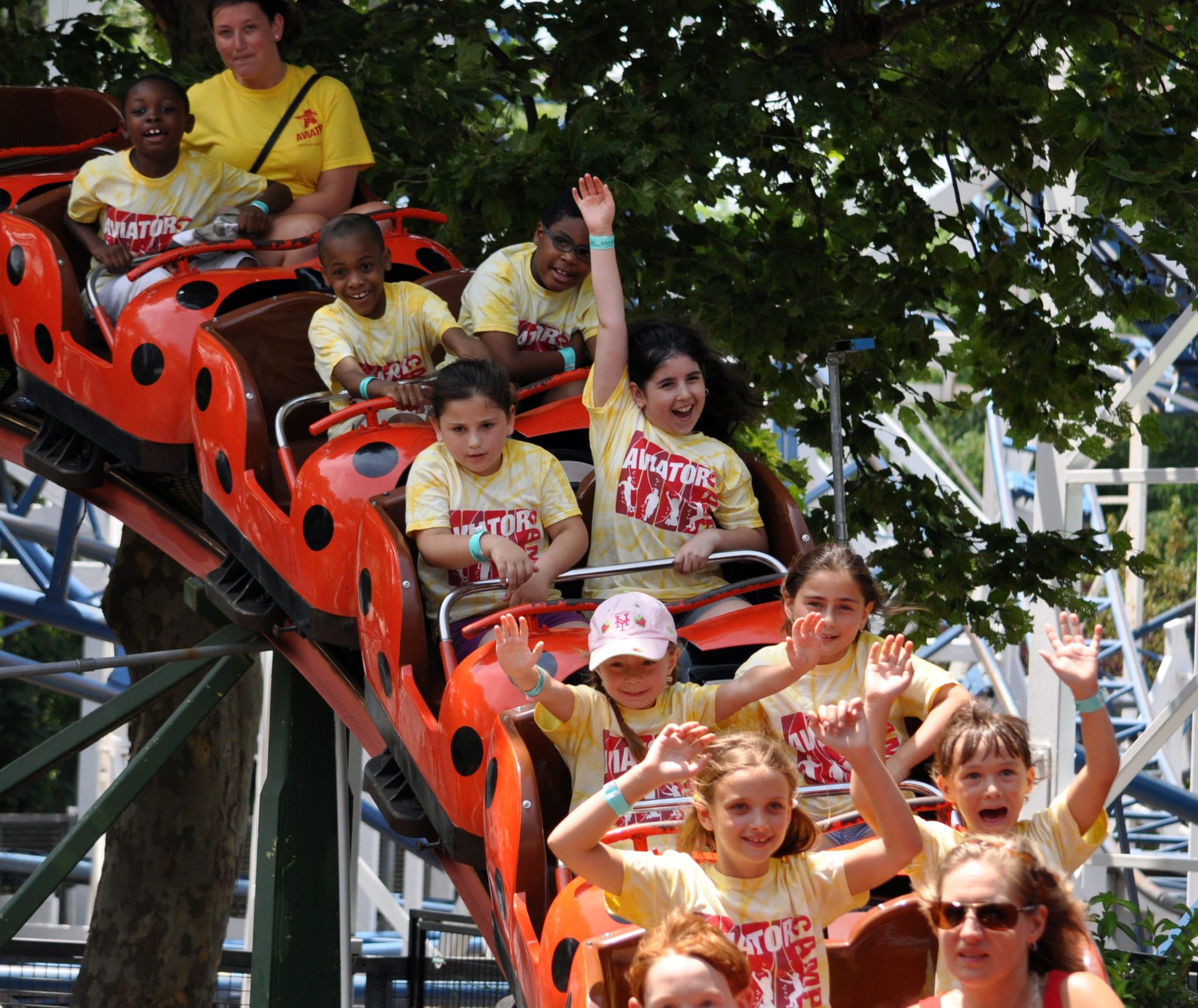 One summer, when I was maybe 11, I spent 4 weeks at a summer camp in Georgia. It literally changed me. (I accidentally sat on my glasses and the eye doctor subsequently told me I didn't need them anymore.) And I returned, as most do, with a camp trunk full of memories — of blizzards from Dairy Queen for the cleanest bunk, of our trip to Dollywood, of lake swimming and late-night cabin swapping.
Then, as an adult, I often visited my sister and her husband at the summer camp they ran in the Catskills. I would sit in on the "milk & cookies night" they would host for the youngest (8!) campers and marvel at the cuteness. But now, as a parent, I think back and wonder at how small those campers seemed. The experience is so great for kids but could I really send mine away for 4 weeks?
Around this time of year, as the end of the school year is coming into focus, many parents here in Brooklyn may be wrestling with the same question. Aviator Sports has the answer — a traditional camp model in a non-sleepaway setting.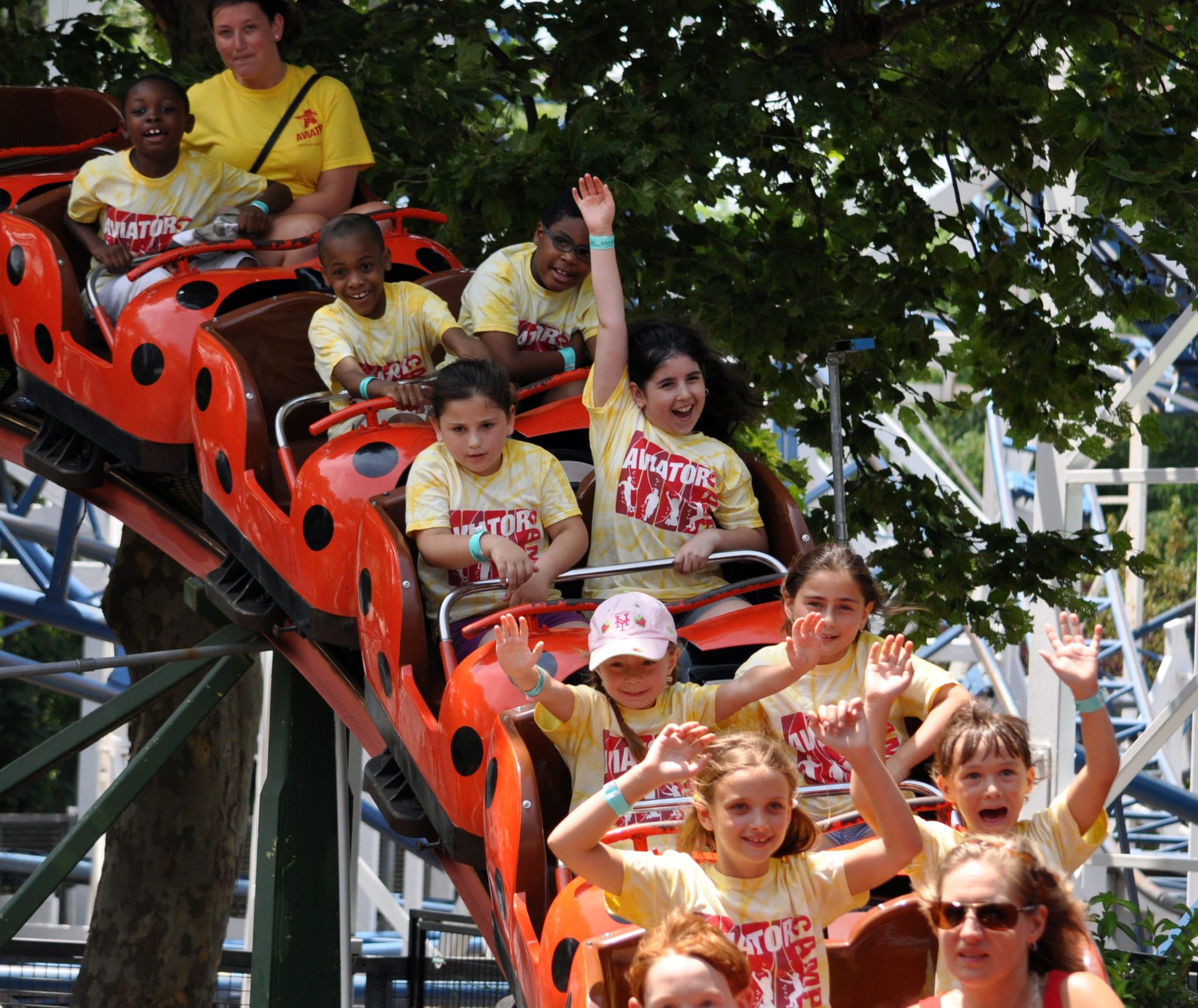 While they do have sports-specific camps, their day camp is really geared toward creating a varied experience for campers. Jason Vasquez, Aviator Sports and Events Center Director of Youth Programs, explains that when he first started there two years ago, they completely revamped the program. The experience they offer now is "trying to give you the sleepaway camp feel in a day camp."
The camp is divided into four divisions, all based on incoming age/grade level: Junior Camp (3-5 year-olds), Younger Division (1st-3rd grades), Older Division (4th-6th grades), and Teen Division (7th-9th grades). Each division is divided into groups of 15 kids, who all move through their day together.
And each day is different. With five to six activities a day, kids rotate not only through sports like ice skating, swimming, gymnastics, and rock climbing but also through activities like improv/acting, photography, science/nature, cooking, and arts & crafts. Once a week, each division (except Junior Camp) takes an age-appropriate trip away from the Floyd Bennett Field facility. For the younger kids, that might mean a trip to the Liberty Science Center or Queens County Farm while for the older ones it might mean going to the Intrepid, Museum of Natural History, or a Mets game. There are also traditional camp-wide events like color wars and talent shows.
So what sets Aviator Summer Day Camp apart from other NYC summer camps?
"It truly is a sleep away camp without the sleep. Everything is under one roof and the amount of activity variety separates us. Campers participate in five rotating daily activities so learning and fun never stagnate Along with that, we are one of New York's premier sports facilities. The facility itself is 175,000 square feet of indoor space not to mention the additional outdoor space, including pools that we hold as well. There is also comfort for parents knowing that it is a safe environment and children aren't traveling constantly," Jason says. "Every camp is great in their own way, but a lot of other camps do come to us for their trip destinations so that they can do the things our general campers do on a daily basis."
Some of the activities they offer are also unique — for instance, Fencing, Parkour course, Go-Karts, and (new this year) Ninja Warrior.
Camp runs 9am-5pm each day with a hot lunch and afternoon snack included. Early drop-off/late pick-up and bus transportation options are available for additional fees. You don't need to worry about being turned away for registration — Jason was adamant about accommodating all kids. However, if you need the bus option, it's best to register for that by June as it does fill up.
So if you're a parent — or child — looking for a rounded camp experience but love to cozy up in your own bed at night, take a look at Aviator Summer Day Camp. It's a great option.
Visit www.aviatorsports.com/camps for registration info.
This post was provided by Aviator Sports and Events Center. If you would like to reach our readers, please contact us.