Summer Camps for Brooklyn Kids
It's cold out but we have summer camp on our mind. Our kids are lucky to have so many camp options available in Brooklyn.  Whether they love sports and swimming, STE(A)M, filmmaking or going on an adventure.  Here are some great camp options across Brooklyn.
Kids in the Game Summer Camp
Where: Saint Saviour High School,
588 6th St, Brooklyn
(212) 634-7262
sheryl@kidsinthegame.com
What: An action-packed, classic day-camp experience, kids will have a schedule of sports and games, singing, Zumba, art, STEM projects, theater, yoga, twice-weekly pool days, weekly field trips, and weekly theme-based challenges.
Hours of operation: 9:00am – 4:00pm
FasTracKids Summer STE(A)M Adventure
Where: Four Brooklyn locations — Park Slope, Williamsburg, Dyker Heights, Sheepshead Bay
What: Children will explore weekly STE(A)M-based adventures, interact with our SmartBoard Learning Station, engage in role play, do arts and crafts, conduct experiments, improve their math and literacy skills and have lots of free play time with their friends!
Campers' age range: 2-14
Hours of operation: 9:00am – 4:00pm
Specials and discounts: Early bird discount before April 15th, 2019
Aviator Sports Summer Day Camp
3159 Flatbush Ave.
Brooklyn, NY 11234
(718) 749-9532
Contact: Jason Vasquez: jvasquez@aviatorsports.com
What: Fun. Social Skills. Sports. Adventure. It's all under one roof at Aviator Camps. With a wide range of activities ­possible because of 175,000 square feet of space ­children are introduced to new sports, arts, activities, and educational programs. Activities include: Instructional Swimming, Sports, Ice Skating, Arts & Crafts, Improv, Fencing, Science with STEM components, Rock Climbing, Dance, Pedal Karts, Golf, Sky Jump, and much more!
Campers' age range: 3-15
Hours of operation: 9:00am – 5:00pm
Offers extended hours: 5:00 – 6:30 PM, and early stay from 7:30 – 9:00AM
Camp Maritime
3000 Emmons Ave
Brooklyn, New York 11235
718-332-4859
Contact: havefun@campmaritime.com
www.campmaritime.com
What: NYC's First and Only All Water Adventure Camp, Camp Maritime provides exciting, academic youth development and leadership program, blending nautical activities, science, and wellness!
Campers' age range: 8-14
Hours of operation: 8:00am – 5:00pm
Offers extended hours: No, but they provide transportation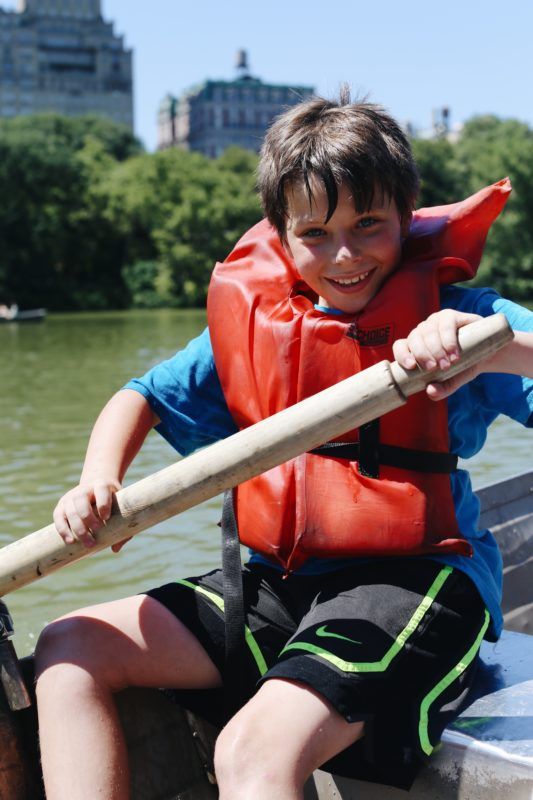 Backyard Basecamp
(435) 513-8953
Contact:  info@backyardbasecamp.com
Campers' age range: 2nd – 7th grade
What: Backyard Basecamp is a youth mountaineering program. Based in Brooklyn and the surrounding mountains, we take 2nd – 7th graders camping, hiking, and backpacking. Basecampers face challenges where teamwork and tenacity are essential. We teach wilderness skills, environmental protection, and grow resilience, empathy, and self-respect. Your child will experience a summer that is simple, unplugged, and close to nature. Backyard Basecamp offers a two-week session. Week one is day-camp style based in Prospect Park. Week two is a sleep-away camp at Harriman State Park. Drop off & Pick up is near Grand Army Plaza.
Cinemakidz
Where: 109 South 5th Street, Suite 409, Brooklyn
(917) 974-0498
info@Cinemakidz.com
Campers' age range: 8-15
What: CinemaKidz offers children the chance to become Filmmakers, Animators, Movie-stars, and Adventurers when they join us for a week-long creative steam experience. Guided by industry professionals and experienced educators, campers work as a team to learn the technical art of film or animation and find their creative voice.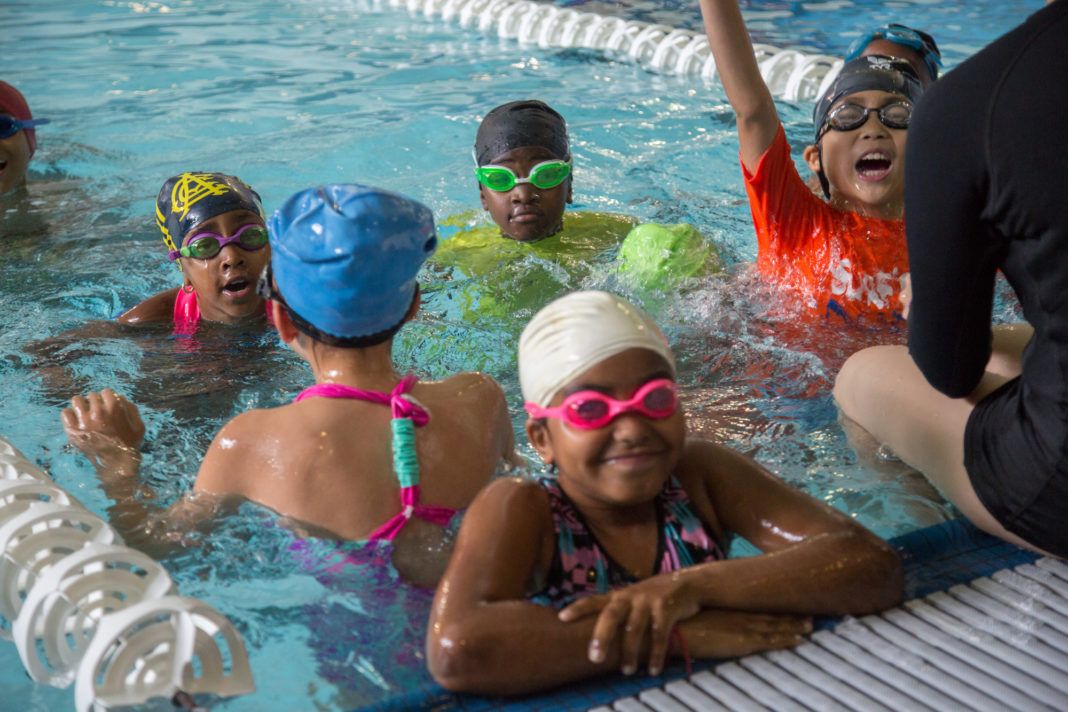 LIU Children's Academy and LIU Brooklyn Blackbirds Sports Camp
Where: 1 University Plaza, Brooklyn
718-488-1364, ChildrensAcademy@liu.edu
Campers' age range: 3-14
What: LIU has opportunities for everyone! Young athletes get specialized attention at LIU's many sports camps, all held in LIU's state of the art facilities. Campers could also choose to learn robotics, Mandarin, explore art and more! Every camper will swim twice a week.

Park Slope Armory YMCA
Where: Park Slope Armory Y 361 15th St. and 357 9th St, Brooklyn
212-912-2580, jdavis@ymcanyc.org
Campers' age range: 4.5-14
What: YMCA is exceptionally affordable, especially for members. Plus, there is room for everyone! Park Slope YMCA boasts two locations: the Armory focuses on Swim Camp, Teen Camp, and Sports Camp. All of the camps have a sports component.