Brooklyn Staycation: A Day In South Slope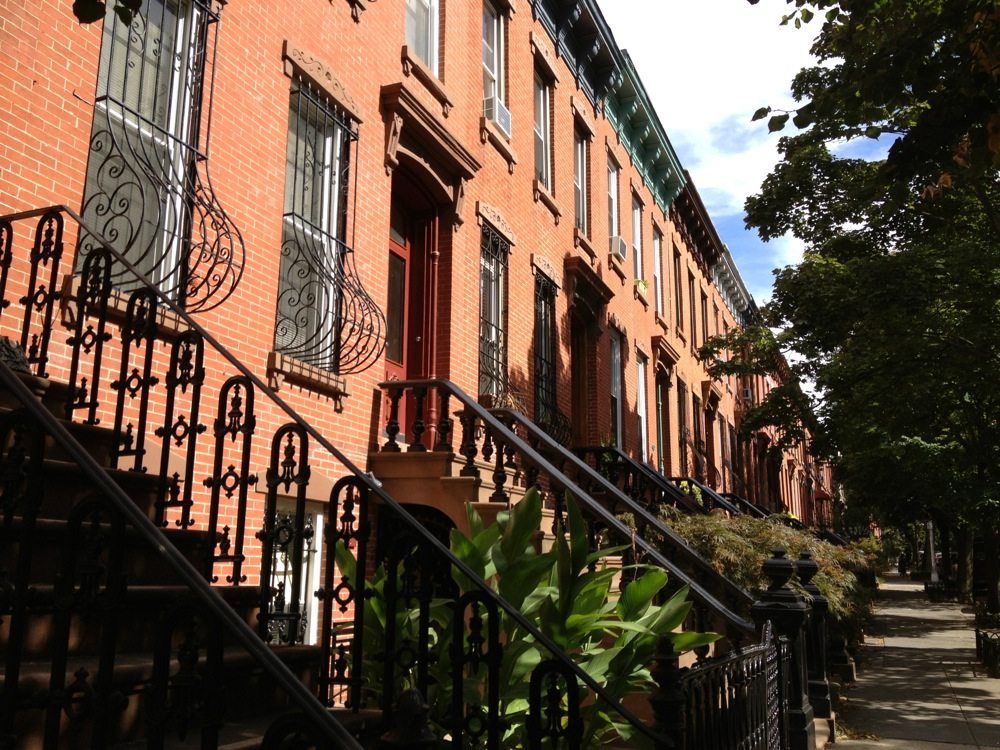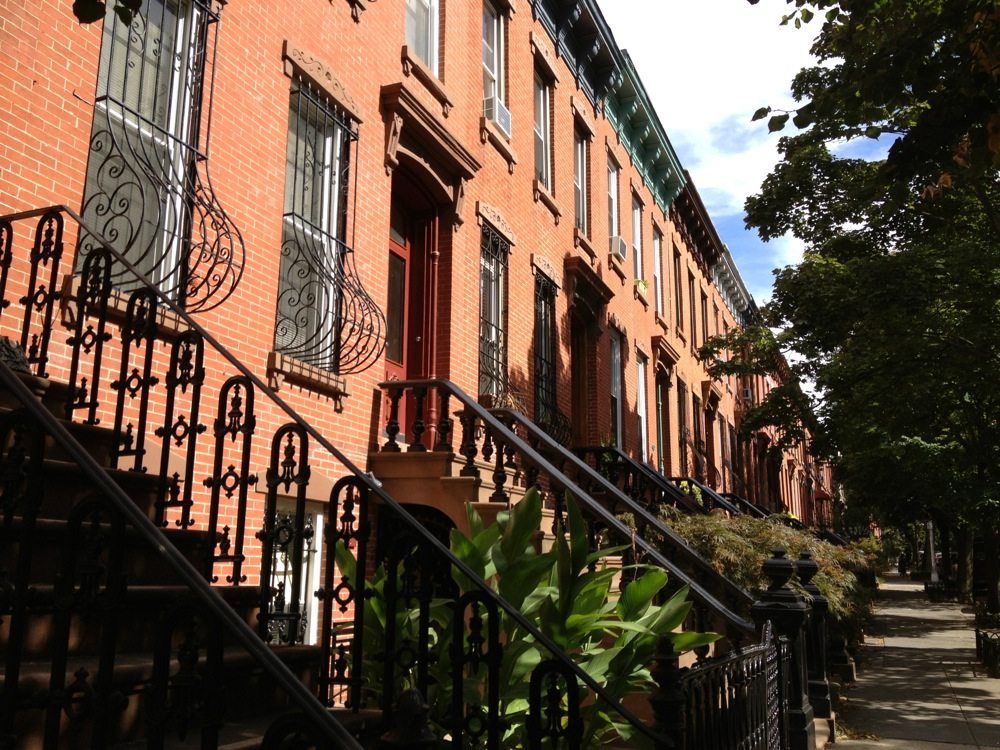 Looking for a way to get away without the hassle of taking a trip? Brooklyn Staycation is your guide to taking a breather without ever leaving the borough. Each week, we will zoom in on different Brooklyn neighborhood. Today, we will take you on a walk through South Slope and its surrounding area. Check out more Brooklyn Staycations here.
Often lumped in with its neighbor Park Slope to the north, South Slope is a character all its own. A mix of brownstones and wooden row houses, the neighborhood has plenty of green space, history, and great food to explore.
During a day in the neighborhood, learn about some of the interesting history of Green-Wood Cemetery, eat a wide range of delicious food, and enjoy the excellent bar scene.
How To Get There
To get here, take the F or G to 7th Avenue, 15th Street-Prospect Park, or 4th Ave-9th Street, or take the R to 4th Ave-9th Street, Prospect Avenue, or 25th Street.
You can also catch the B61, B63, B67, B68, B69, and B103 to the neighborhood.
What To Eat
South Slope has plenty of interesting cuisine to try, including lots of great coffee shops, brunch spots, and bars. There's so much great food in the area, we're sure you'll be back for more.
Breakfast And Brunch
Start your day off with a good cup of coffee. If you are looking for an espresso, we'd recommend The Tuscan Gun (199 Windsor Place, Windsor Terrace), which is great for early risers — it opens at 6:30am — and has create-your-own yogurt parfaits with several types of homemade granola.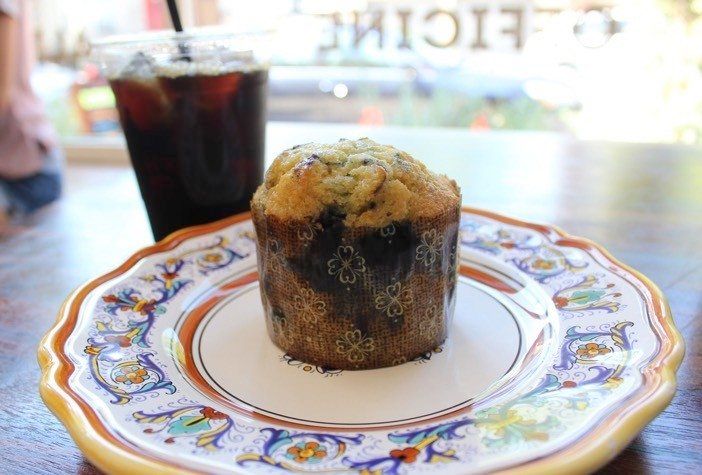 You could also grab a full breakfast at Krupa Grocery (231 Prospect Park West), or if you just want a quick cup of coffee, stop by Southside Coffee (652 6th Avenue), which was on Brooklyn Magazine's list of best coffee bars in Brooklyn, or Roots Cafe (639A 5th Avenue), which is another laid-back favorite.
If you've got kids, try ELK (154 Prospect Park Southwest, Windsor Terrace), where you can nab a Stumptown coffee, a slice of Four & Twenty Blackbirds pie, and a tasty sandwich from Brancaccio's Food Shop. They have plenty of great kids events happening during the week, including sing-alongs and yoga.
Looking for a great place to eat brunch? There are plenty of delicious choices in the neighborhood. We love Prospect Bar & Grill's (545 5th Avenue) giant breakfast burrito, which comes with unlimited coffee and your choice of mimosa or bloody mary.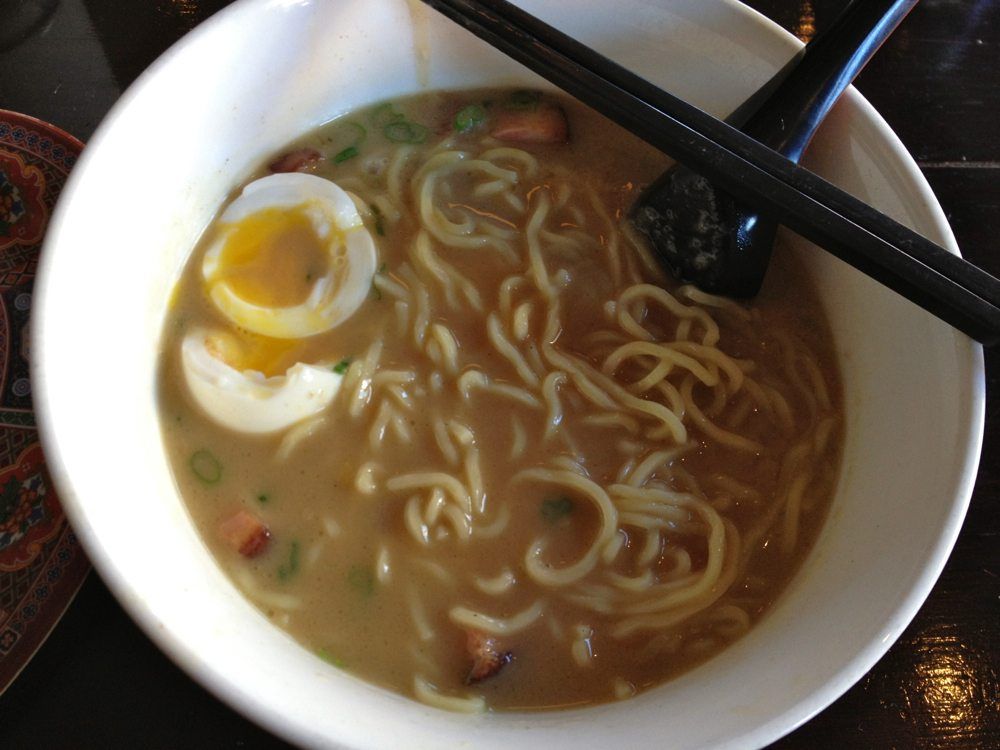 If you're looking for a twist to your typical brunch menu, a popular option is Talde (369 7th Avenue), where you can get breakfast ramen ($12), named by L Magazine as the "signature dish" of the neighborhood. Though you may have to brave a bit of a wait.
Another great choice is Applewood (501 11th Street), which serves a daily-changing menu that features locally grown products. Their brunch menu currently includes a dish featuring Grilled New Hampshire Pork, or grab one of their many omelets.
Lunch And Dinner
Hungry for lunch or a light snack? The tamales ($2.50) at Sandy's Cafe (577 5th Avenue) are worth a stop. If you want something a bit sweeter, definitely try some of their homemade flan.
East Wind Snack Shop (471 16th Street) is the place to go for dumplings. The cute little shop just off of Prospect Park West has Dry Aged Beef Potstickers ($7) that will blow you away. On the run? Grab a Pork Belly Gwaco Bao ($3.50) — the pork belly melts in your mouth.
If you're in the mood for a nice dinner, we recommend Hugo & Sons (367 7th Avenue). The new restaurant has delicious pastas and entrees. Try the handmade Pappardelle ($16), which features large chunks of sweet Italian sausage and a light sauce with caramelized fennel. Or head around the corner to their pizzeria and try one of their innovative pies.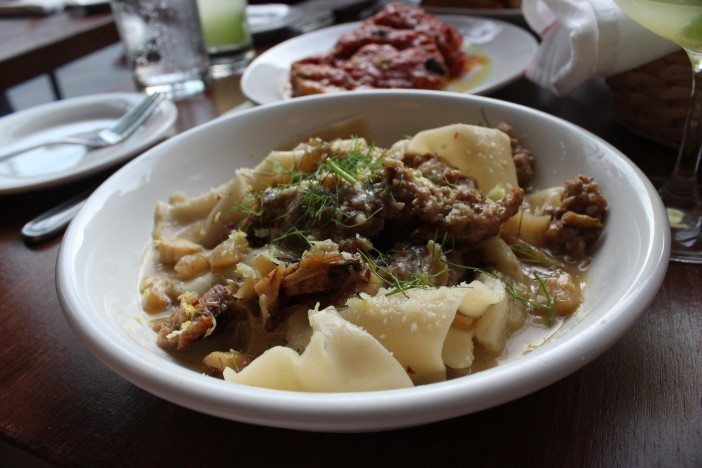 South Slope also has a great selection of Mexican food. Fonda (434 7th Avenue) is one of the best Mexican restaurants in the area, if not the city, so try their upscale eats during their happy hour and grab a margarita or a glass of sangria with your flautas.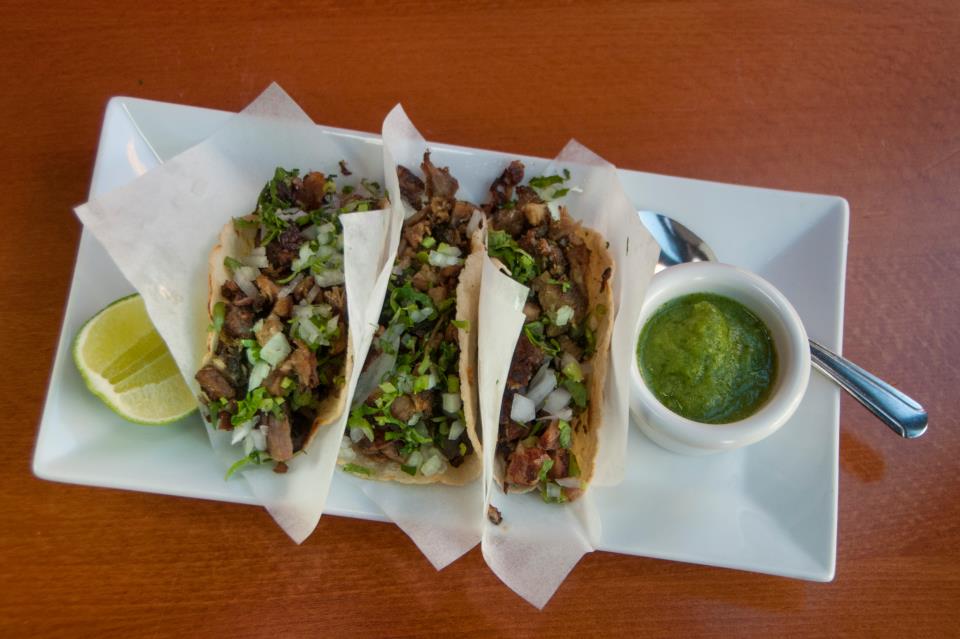 For something less fancy, but perhaps just as delicious, Girasol Bakery (690 5th Avenue) is, by our measure, the best late-night taco destination in the area. It won a South Slope taco taste test against five very tough competitors. It's open 24 hours, so dine in at the counter or take your order to go whenever you like.
Bars
Need a drink? There is a plethora of great bars in the area — whatever you are in the mood for, South Slope has it.
If you want a beer garden atmosphere, check out Greenwood Park (555 7th Avenue). The former gas station has 13,000-square-feet of indoor and outdoor space, 60 beer taps, and three bocce ball courts. The spot also often hosts events for the whole family — though note that kids are strictly not allowed after 7pm.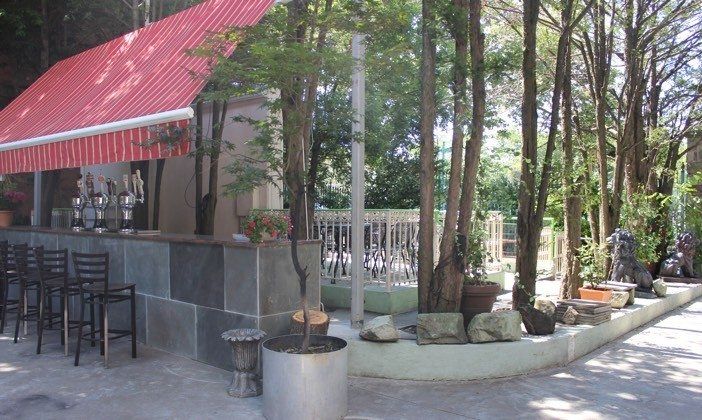 For something just as big but a bit more German, check out the brand new Brooklyn Bavarian Biergarten at Grand Prospect Hall. It's everything you could have dreamed of and more. There's even a mural that says, "Brooklynites can't live on water alone!"
If you want some music with your drinks, check out Freddy's Bar and Backroom (627 5th Avenue), which features ragtime on the first Tuesday of the month, as well as jam sessions, open mics, and comedy shows. Or check out Barbes (376 9th Street) for a wide variety of music from across the globe, featuring bands like Regional de NY, Slavic Soul Party, The Mandingo Ambassadors, and more.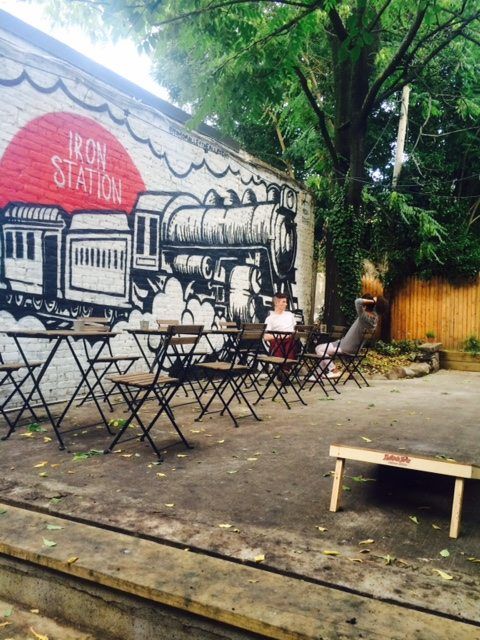 Interested in bar hopping? 5th Avenue is where you need to go. Play pinball at Skylark, check out the jukebox at Commonwealth, drink like a Texan at South, play corn hole at Iron Station, lounge beside the koi pond at Sea Witch, and shop at the Bar'n Yard Flea at Mary's Bar. The best part? Most of them have outdoor spaces.
And if you're heading down 5th Avenue, don't forget to check out local favorite Excelsior's brand new spot at 563 5th Avenue, which opens August 15.
Want to grab a drink in the afternoon but don't want to get a babysitter? No problem. Many of the bars in the neighborhood are kid-friendly.
Things To Do
One of the highlights of the neighborhood and our favorite place to spend an afternoon is Green-Wood Cemetery. Founded in 1838, the 478-acre cemetery became a prestigious place to be buried by the 1860s. It is the final resting place for Leonard Bernstein, Boss Tweed, Charles Ebbets, Jean-Michel Basquiat, Louis Comfort Tiffany, Horace Greeley, Civil War generals, baseball legends, politicians, artists, entertainers, and more.
You can learn more about the history of the green space that inspired the designers of Central and Prospect Parks from actor John Turturro in this great video. The cemetery regularly hosts walking and trolley tours, as well as lectures, readings, and performances. Check out a full list of public events here.
Before the grounds were turned into a cemetery, Green-Wood was also a site of the Battle of Brooklyn, and every year in August, the cemetery hosts a day of events commemorating the Revolutionary War battle.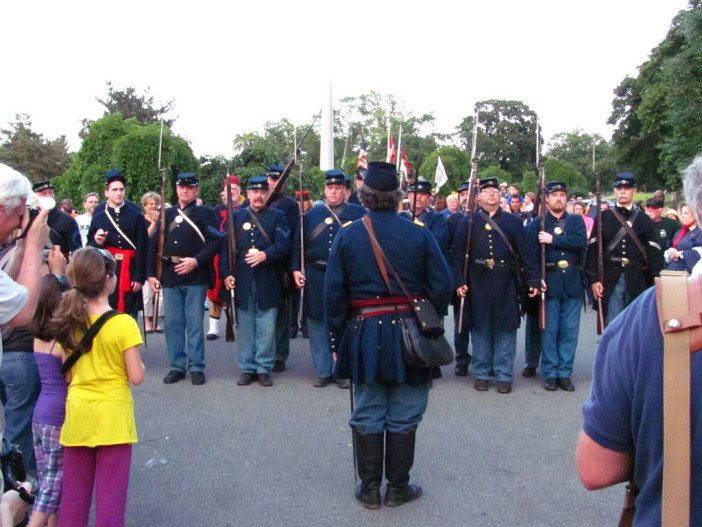 For a more relaxing way to spend your day in Green-Wood, the grounds are home to a wide range of wildlife, so keep a lookout for birds, woodchucks, butterflies, and more. And don't be surprised if you see a few bees around — the cemetery recently started keeping beehives.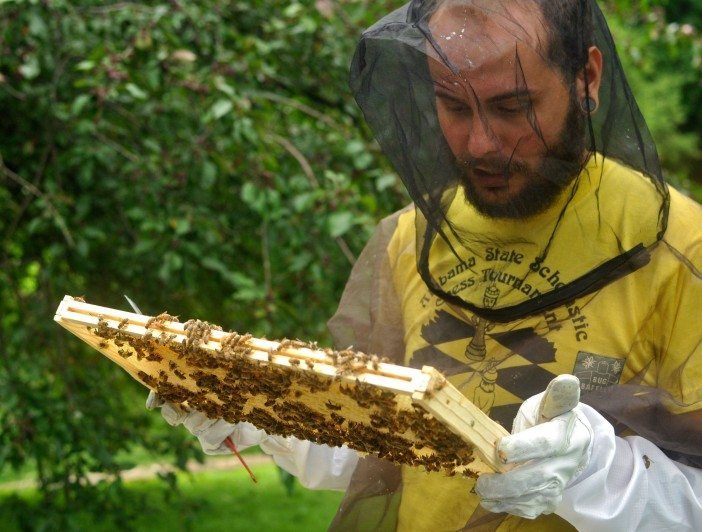 If you're still in the mood for greenery, venture over to Prospect Park. You can walk or bike through the beautiful Olmstead and Vaux designed park. We recommend heading over to the Prospect Park Lake, where you can go rowing and fishing in the summer.
As you make your way around the Lake, stop by the LeFrak Center, which opened in 2013, where you can go ice skating in the winter or roller skating in the spring and summer. It has lots of great activities for families, as well as the Dreamland Roller Disco for adults on Friday nights.
After getting your fill of the park, head out along 15th Street and stop by the Park Slope Armory, which was built in 1895. Most people know it as the YMCA, but it also holds the Park Slope Veterans Museum, as well as a former firing range and an escape tunnel that used to lead to Prospect Park.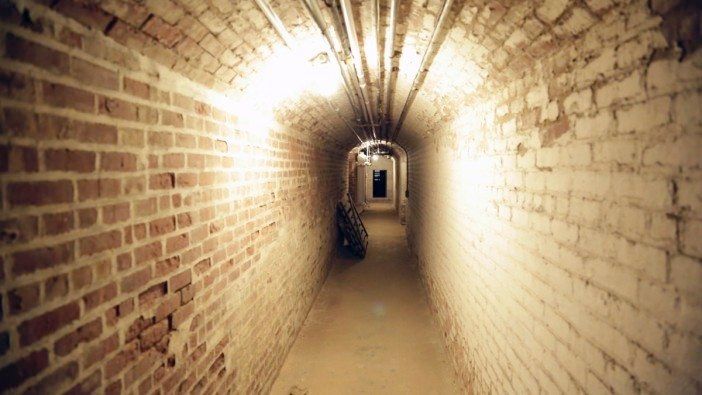 A trip to South Slope wouldn't be complete without spending some time checking out a few art galleries. We are always intrigued by the art installations at Open Source Gallery (306 17th Street). Currently, artist Sara Morawetz is living in the gallery on Martian time, and coming up at the end of August is their not-to-be-missed annual Soap Box Derby.
Over at 440 Gallery (440 6th Avenue) you can see a broad spectrum of styles and media including painting, drawing, photography, sculpture, assemblage, and installation.
And that's just the beginning. There are more great things to do in South Slope than we could possibly list here. To keep up to date on what's happening in the neighborhood, like us on Facebook, follow us on Twitter and Instagram, and subscribe to our daily newsletter.