Brooklyn Sports Camps Where Athletes Can Hone Their Skills
Let the kids run around this summer with Brooklyn's amazing sports camps. Sign up for a different one each week, or commit to one for the whole summer. Either way, your young athlete is bound to have a great time.
Paris Saint-Germain Academy NY
Brooklyn Bridge Park Pier 5
334 Furman St, Brooklyn, NY 11201
(718) 646-207-8238
Contact: Maxime Desplan, info@psgacademyny.com
Paris Saint-Germain Academy NY  believes that the US has numerous talented kids whose future is very promising. They need to receive high-quality practices led by certified and experienced coaches from countries that built world champions. The PSG Academy NY camps are held at some of the best soccer facilities in New York City, New Jersey, Westchester and Brooklyn. Each camper receives Paris Saint-Germain Academy NY equipment (jersey, shorts, socks) and prizes throughout the week. Personal evaluations of technical and physical skills will be implemented at the beginning and the end of each week.
Camp Dates :
Monday July 9th to Friday July 13th 2018
Monday July 16th to Friday July 20th 2018
Monday July 23rd to Friday July 27th 2018
Hours: 9:00am-3:00pm
Drop off: 8:45am-9:00am
Pick up: 2:45pm-3:10pm
Aviator Sports Summer Day Camp
3159 Flatbush Ave.
Brooklyn, NY 11234
(718) 749-9532
Contact: Jason Vasquez: jvasquez@aviatorsports.com
Fun. Social Skills. Sports. Adventure. It's all under one roof at Aviator Camps. With a wide range of activities ­possible because of 175,000 square feet of space ­children are introduced to new sports, arts, activities, and educational programs. Activities include: Instructional Swimming, Sports, Ice Skating, Arts & Crafts, Improv, Fencing, Science with STEM components, Rock Climbing, Dance, Pedal Karts, Golf, Sky Jump, and much more!
Campers' age range: 3-15
Start and end date of the summer program: June 27 – August 24, 2018
Hours of operation: 9:00am – 5:00pm
Offers extended hours: 5:00 – 6:30 PM, and early stay from 7:30 – 9:00AM
Specials and discounts: $150 off Full Summer Registration; $75 off Session Registration. Sibling Discounts available. Referral Discounts available.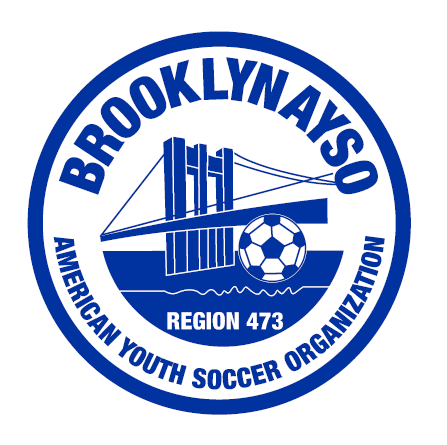 Brooklyn AYSO Community Soccer Camp
Various locations
(929) 445-0473
Contact: Noah Swertloff: noah@brooklynayso.net
Brooklyn AYSO Community Soccer Camp offers a soccer day camp experience with a focus on player development in a fun setting. Morning focus on both individual & team skills; Afternoon small sided (e.g. 6v6) tournaments where kids play games within their age groups.
Campers' age range: K-12
Start and end date of the summer program: July 2 – August 31, Monday-Friday
Hours of operation: 8:30am – 3:00pm
Offers extended hours and also early drop-off at 7:45 am
Home Run Baseball Camp
50 Parkside Avenue
Brooklyn, NY 11218
(202) 726-8311
Contact: Tim Goins, tim@homerunbaseballcamp.com
Home Run Baseball is the highest quality, safest baseball camp in America. The coaches–each a camp alum–run drills on fast feet and soft hands, fly balls and ground balls. Each camper gets 100 swings of the bat. Each day is topped off with a baseball game.
Camp Maritime
3000 Emmons Ave 8th Floor
Brooklyn, New York 11235
(518) 929-5280
Contact: Elliot Groman: Info@campmaritme.com
NYC's First and Only All Water Adventure Camp, Camp Maritime provides an exciting, academic youth development and leadership program, blending nautical activities, science, and wellness!
Campers' age range: 8-14
Start and end date of the summer program: June 25 – August 31; 10 Week, 5 Week Program and 2-Week End of Summer Packages
Hours of operation: 8:00am – 5:00pm
Offers extended hours: No, but they provide transportation
Specials and discounts: Win a 5 Week Summer Camp Adventure, Enter Here: http://campmaritime.com/contests/
Send your kids together and save up to $500 on your camp tuition with promo code: SIBLING. Bring Your Friends! When you sign up your child and refer a friend child, you will each receive $100 towards your camp tuition with Promo Code: BUDDY
Park Slope Day Camp has five locations: North Slope, Park Slope, Windsor Terrace, Carroll Gardens and Bay Ridge. Pick up and drop off on air-conditioned shuttle buses available from most areas in the borough.

Active, experiential, cultured, and kind, Park Slope Day Camp combines the best of traditional camp activities with sports, arts, science, and trips to create a camp experience like no other. For more information, call (718) 788-7732 or visit www.parkslopedaycamp.com.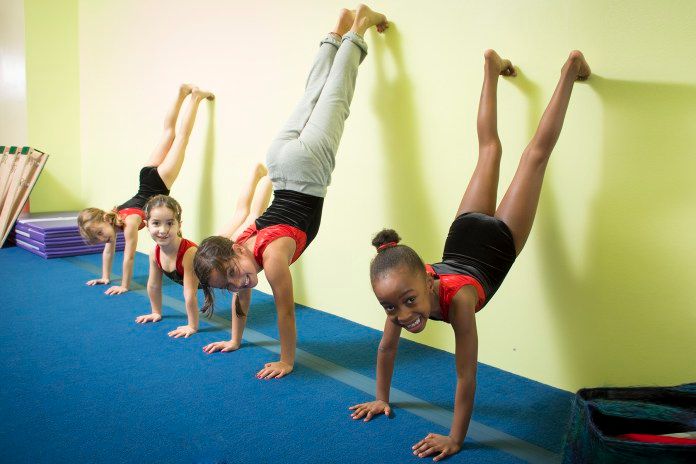 Prospect Gymnastics
1023 Church Avenue,
Brooklyn, NY, 11218
718-484-0911
Contact: Mina Marsow: info@prospectgymnastics.com
Join Prospect Gymnastics this summer for intensive gymnastics training and hip-hop dance alongside fun art projects and water activities. Their professional choreographers and USA gymnastics certified coaches will work every week on a themed hip-hop dance with specific gymnastics and acrobatics skills. Camp runs in one week sessions. Every Friday, campers perform what they learned that week!
Campers' age range: 3-8
Start and end date of the summer program: July 2 to August 21
Hours of operation: 9:00am – 3:30pm. Drop Off/Pick Up: Drop off starts at 8:45 AM. Pick up is between 3:15 and 3:30 PM.
Shorefront YM-YWHA – Camp Osher
3300 Coney Island Avenue
Brooklyn, NY 11235
(718) 646-1444
Contact: Nick Tosh: nick@shorefronty.org
Shorefront YM-YWHA – Camp Osher is the only camp in Brooklyn that is located on the beach. Their campers have a great time in activities at camp and trips all around NYC!
Campers' age range: 5-14
Start and end date of the summer program: June 27th – August 24th
Hours of operation: 9:00am – 5:00pm
Extended hours: until 6:30 pm
Brooklyn Bridge Fencing
68 Jay St, Brooklyn, NY
646-823-2529
info@brooklynbridgefencing.com
Summer is the perfect time to try out fencing. Brooklyn Bridge Fencing introduces fencing to kids from 6 – 18 years old and even provides all the necessary equipment to summer campers. New fencers will have a great time learning the fundamentals of the fencing via coordination games, footwork exercises, and blade work. Kids will be fencing bouts against each other before they know it. Experienced fencers will learn advanced techniques and tactics to improve their results.
Brooklyn Sports and Theater Camp
Holy Angels Academy
337 74th Street
Brooklyn, New York
718-745-7776
info@BrooklynSportsCamp.com
Novice and seasoned athletes are welcome at Brooklyn Sports and Theater Camp. Athletes will improve their game in baseball, basketball, soccer, tennis, and more. The camp offers an array of fun activities. Their skilled staff members teach all aspects of a sport from the novice player to the seasoned athlete. The camp features an NBA size basketball court. The gym is also used for soccer, kickball, running bases etc. The outdoor facility (schoolyard) is used for other sports and activities. They also use certain off-site facilities and local parks, including Xaverian baseball field, Owls Head park, Shore Road park etc. The cafeteria, located in the basement of the school, is spacious and air-conditioned.
Brooklyn Sports and Theater Camp also offers Acting and Singing Classes, Theatre Education and Miming. Performances every two weeks in our beautiful 500 seat auditorium Tutoring available for all ages and subjects.
Campers' age range: 4-16
Hours of operation: 9:00am – 3:00pm
Extended hours: from 7:30am to 6pm
Skudin Surf – Rockaway Beach
Beach 67th St.
Brooklyn, NY 11692
(516) 318-3993
Summer Surf Camp – All abilities welcome! Whether the student is a beginner or an experienced surfer, the camps will enhance his or her skill and confidence. The goal is to teach ocean safety while also enjoying every minute of fun in the sun. Registration for 2018 Summer Surf Camps is now open! 10 weeks of summer June 25th – August 31st! Weekly and daily rates available, rolling admission.