Brooklyn Sandwich Society Reincarnated as Martha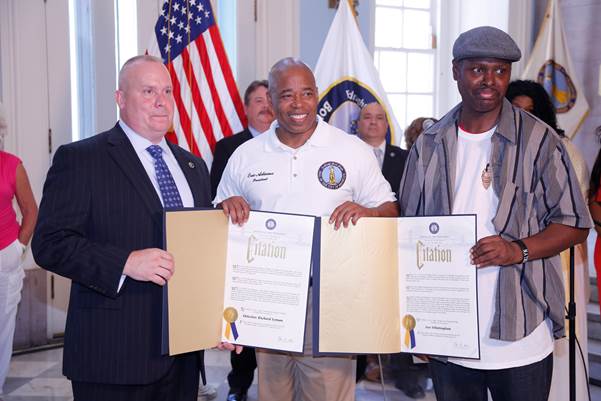 Brooklyn Sandwich Society was always about more than sandwiches. But after opening under that name 9 months ago,  the chefs and owners of the seasonal farm-to-table restaurant began to worry that "sandwich society" no longer encompassed the scope of their menu and concept. That's why, after a brief closure, the Brooklyn Sandwich Society is reopening next week as Martha, a full-service restaurant named after the patron saint of hospitality.
"As much as we love our name and we love sandwiches, we're way more than a sandwich shop," explained a parting message on the Brooklyn Sandwich Society website. "Many people are confused by our name, so we're changing it."
Martha is a slow food fanatic's dream dinner spot. The restaurant focuses on supporting small producers and regional agriculture, as the Brooklyn Sandwich Society did, just on an even larger scale than before. Martha's menu will be carefully tailored to seasonal produce availabilities.
"We're trying to really utilize greenmarkets, especially in this season, which is so great for produce," said Melissa Gorman, Martha's co-owner. "So instead of having such a set menu, our menu will be changing a lot more frequently."
Chefs Andres Valbuena (also a co-owner) and Tobias Womack have designed Martha's menu to be "American only in sourcing but pan-influenced in technique." While ingredients come as much as possible from local sources and greenmarkets, Martha's menu is inspired by flavors and cuisines from all over the world.
Some examples of Martha's diverse menu items include Duck Liver Mousse with Pickled Cherries, Radishes with Fermented Shrimp Butter, and a Cast Iron Pancake with Market Fruit Jam and Smoked Ricotta. Martha also offers house-made sodas, prepared with the restaurant's own syrup blends and Gomberg Seltzer, the last remaining bottler in New York City. Dishes are served family style and Martha's kitchen doesn't have doors, as was true of the Brooklyn Sandwich Society, to give it a degree of transparency and integration into the dining space.
In keeping with Martha's unfussy, open atmosphere and flexible menu, the task of buying ingredients from local markets has so far been a shared, not strictly regimented responsibility. Gorman said that she, Valbuena and Womack have all pitched in, exploring green markets in both Brooklyn and Manhattan and collecting ingredients and ideas.
"It's a pretty collaborative kitchen in general," Gorman said.
While Martha's commitment to local, sustainable food is key to the restaurant's vision, running a seasonal restaurant is not always easy or predictable. Shopping for ingredients at green markets takes time and offerings can be variable.
"There's a lot of having to change things on the fly. You might get an ingredient one day, and you love it, and the next time it doesn't look so good, or something else catches your eye," Gorman said. "So you're going to be constantly adapting your preparations and the items on the menu to reflect what works that shopping day. That's the biggest challenge, but it's also the most exciting part."
Martha is located at 184 DeKalb Avenue, and will open for dinner on Aug. 6. For more information call (718) 596-4147.