The Brooklyn Pop-Up Market Moves To Bushwick For Winter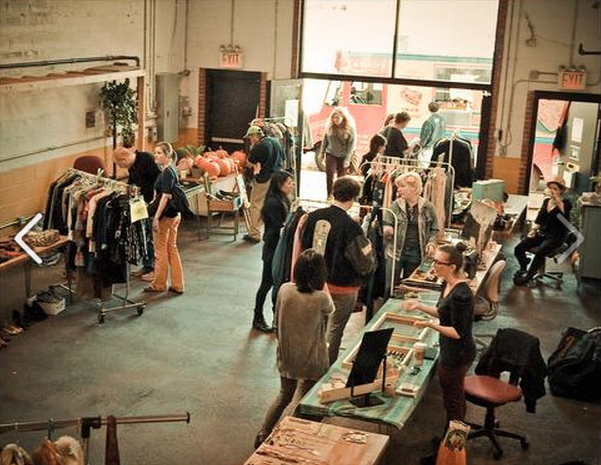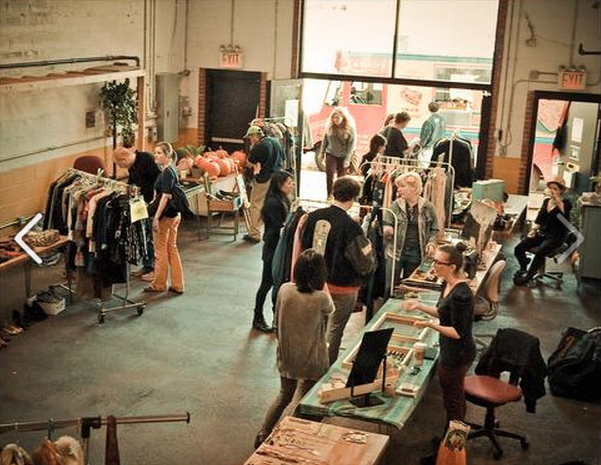 The Brooklyn Pop-Up Market, a local flea market created by neighbors Misty Lynn McCauley and Andy Belle, is leaving its Clinton Hill headquarters behind next month for an indoor venue farther northeast. BPM will debut at its new venue, Bushwick's Bat Haus (279 Starr Street between Wyckoff and St Nicholas Avenues), with an evening shopping event on Friday, November 14.
Misty says the new market will be a "one stop shop" for holiday gifts, featuring music, the occasional complimentary sangria or mimosa while supplies last, and familiar vendors from the Atlantic Avenue market including Kizmet Kitchens and Chia Chicks, plus new vendors like Sustainable Shanti Organic Skin Care, Silkworm Studio, NY Chup, Ann Seymour Designs, Jessica Polzin Designs, and Forever Audacious. Busy shoppers can also find nourishment in grub on site from Phil's Steaks, Marty's Vegan Fast Food, Awesome Slow Food, and Penny Lick Ice Cream Company.
The market so far is scheduled for Fridays November 14, 21, and 28, plus December 5, 12, and 19 from 8pm-12am; Saturday November 29 from 12-6pm; and Sundays November 30 as well as December 7, 14, and 21 from 12-6pm, though Misty says the BPM may end up extending its stay.
Come next spring, Misty notes that plans are for the market to return closer to our neck of the woods with a possible location in the Crown Heights area–but until then, locals who need their BPM fix can reach Bat Haus via the B38 bus or by transferring from the G to the L at Lorimer/Metropolitan and taking the L to Jefferson Street.
Photo via Brooklyn Pop-Up Market