Brooklyn News Roundup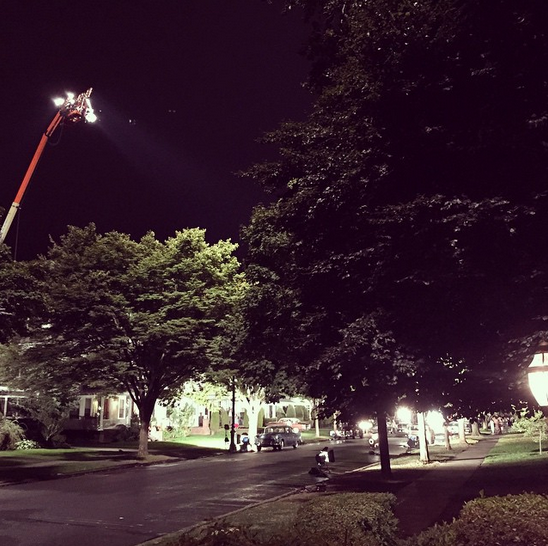 After a busy week, here's a chance to catch up on some of the news happening outside of our neighborhood! We've pulled together some of our favorite recent stories from our sister sites, as well as some other fascinating pieces that are worth a read this weekend:
A Brooklyn Tech teacher has been charged with sex crimes against seven teenage girls. [Fort Greene Focus]
If cyclist education doesn't work in Prospect Park, cops will bring out the radar gun. [Park Slope Stoop]
Midwood attorney ran a nationwide fraudulent mortgage rescue scheme, says state AG. [Sheepshead Bites]
A man was hit and killed by an F train, disrupting subway service for hours. [South Slope News]
New details on Sheepshead Bay's 30-story highrise include a gated entrance next to the subway station, for which they're tearing down a 100-year-old building. [SB]
Brooklyn's first cannoli eating contests will take place next weekend! [Bensonhurst Bean]
Neighbors are not pleased with a luxury housing development's illegal ad campaign. [KensingtonBK]
That subway car you ride? This is how it's made. [Business Insider]
Ebola in Park Slope?!?! (Not quite, but…) [PSS]
Bushwick Coffee Shop owner Instagrams his distaste for Jews, probably won't be Bushwick Coffee Shop owner for very long. [Brokelyn]
Get to know the local bartender slinging your drinks in South Slope. [SSN]
Subway cars to get surveillance cameras. [NY Post]
A former nursing home in Bath Beach is being replaced by Brooklyn's largest Fedders. [BB]
Amateur drone operators are becoming an issue for the NYPD. [FGF]
De Blasio expands living wage law. [New York Times]
Some Clinton Hill history, complete with "pickle dealers," Myles Standish, and a hilarious 1908 wedding recap. [FGF]
Coney Island's State Senator tells cyclists to find a f*cking bike lane. [BB]
Time capsule under NYU-owned building turns up… vodka sauce? [Animal]
Landlords who harass tenants in NYC will be publicly shamed. [NYT]
East New York is the new Bushwick? Not so fast. [New York Magazine]
In case you've never looked closely at the pic on a can of Dr. Brown's Cel-Ray soda. [Untapped Cities]
To keep up with all the news from the neighborhood, like us on Facebook, follow us on Twitter, Pinterest, and Instagram, and subscribe to our daily newsletter.
Photo via sofyapenrose.