Brooklyn Navy Yard Sees Challenges And Success in Community Engagement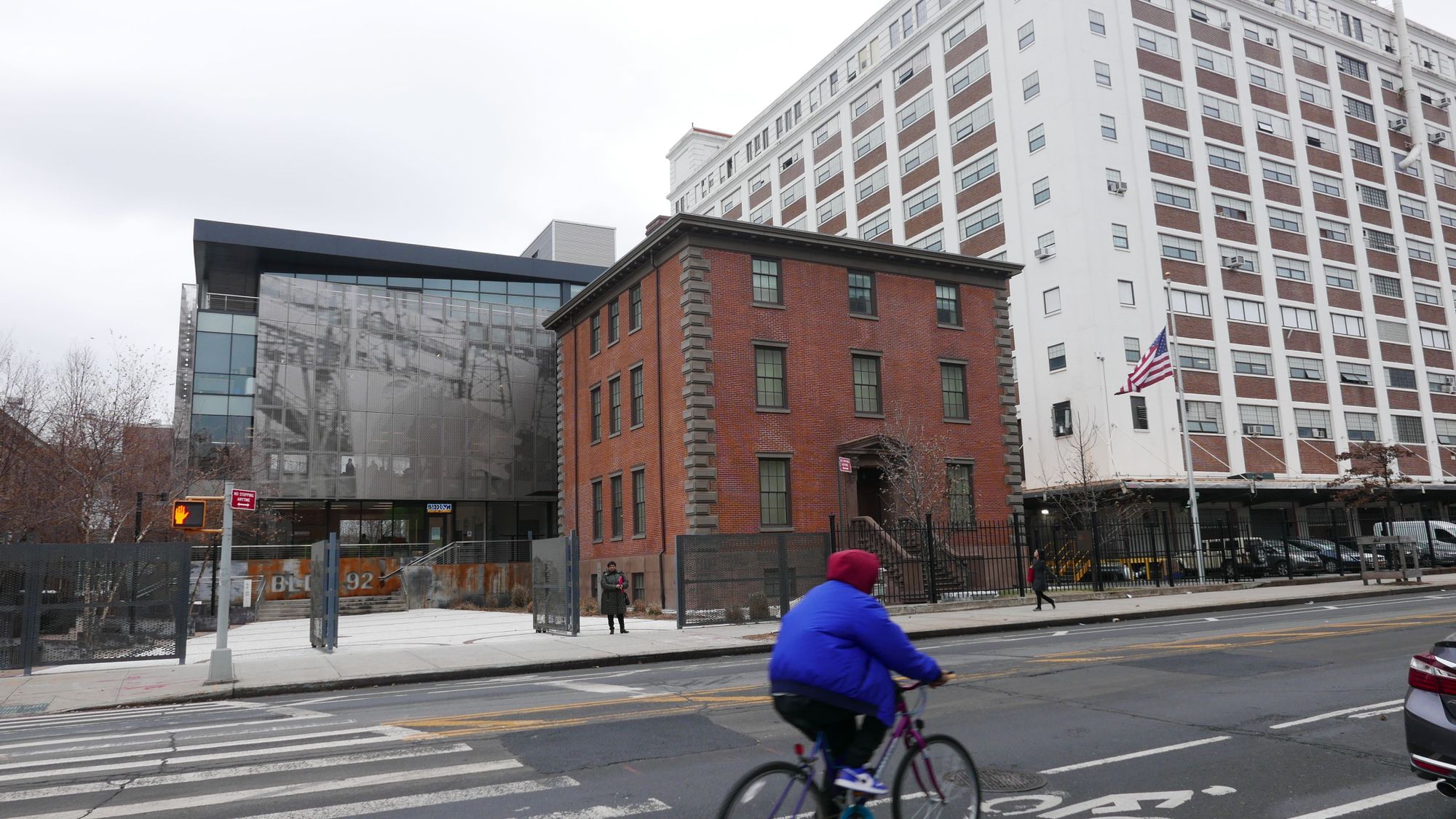 BROOKLYN NAVY YARD – Just northeast of downtown Brooklyn sits the Brooklyn Navy Yard, home to a museum, a whiskey distillery, carpenters, fashion designers, and fishmongers, situated not far from three NYCHA developments—Whitman, Farragut, and Ingersoll Houses.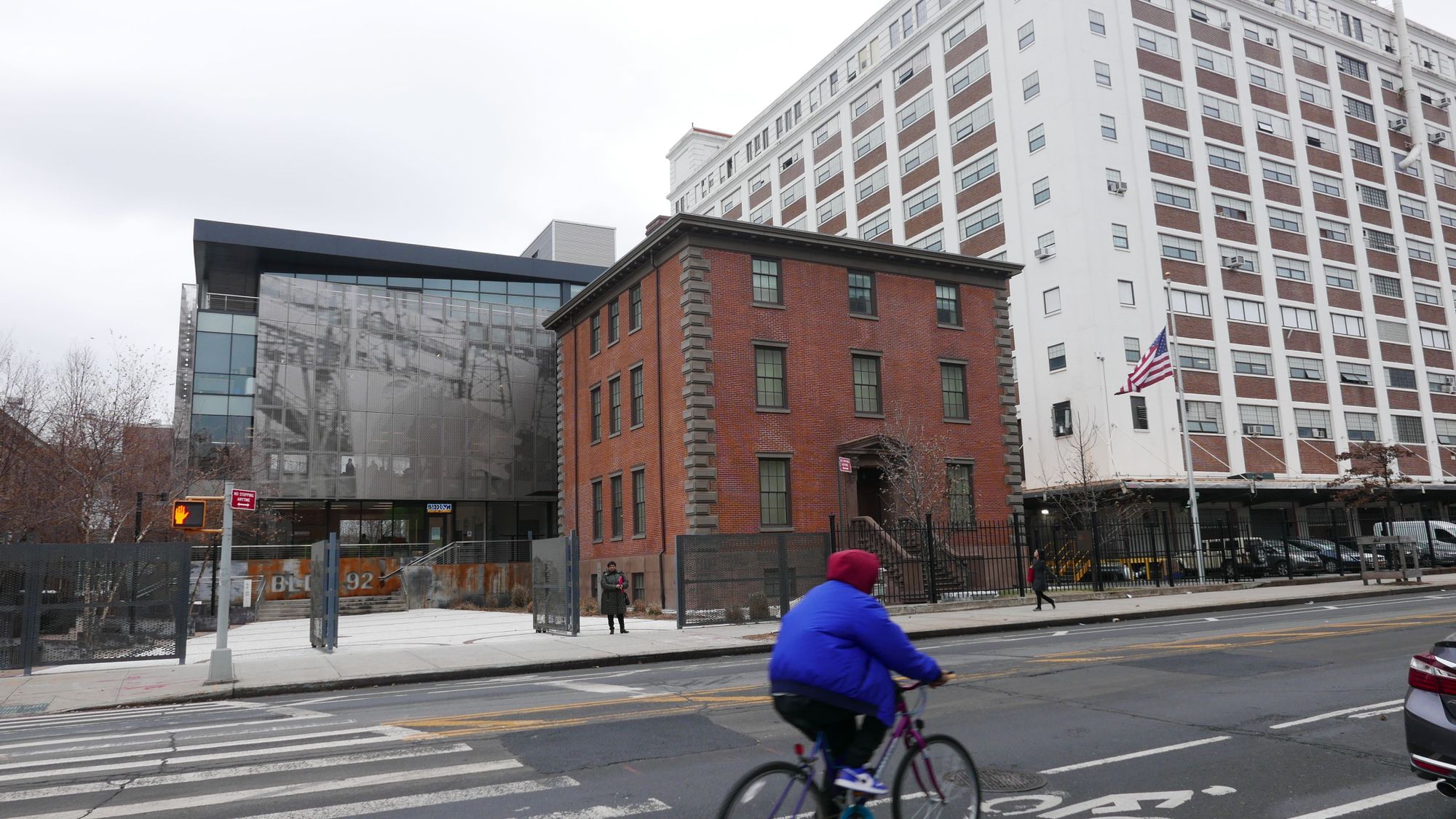 Collectively, these NYCHA developments house over 11,000 residents. Many of these residents are in need of jobs. A study conducted by the Community Service Society showed unemployment was almost three times higher among NYCHA residents than the average 4% rate in New York City.
Operating since 1999 in Building 92 of the 300-acre Navy Yard is the Employment Center, which reported a record 459 hires in 2017. Currently businesses in the Navy Yard employ over 7,000 people.
Navy Yard President and CEO, David Ehrenberg, said the Center prioritizes hiring from the local community. According to a 2017 data report published by the Employment Center, over 35% of job placements that year were NYCHA residents.
Ehrenberg said the Navy Yard focuses on manufacturing and industrial companies when bringing new tenants into the Yard, "because the workforce in those companies mimics almost precisely the diversity of New York City. They're highly accessible jobs."
The industrial jobs available in the Navy Yard pay a higher wage than the average retail or hospitality position—almost double, according to Ehrenberg. "That's a very material difference," he adds. "That's the difference between really struggling to get by in New York and having a living wage."
But not all of the Navy Yard's neighbors say they benefit from the site's employment opportunities.
"I went through their training six months ago and never heard back," says Lynwood Wilkerson, who lives in the Farragut houses bordering the Navy Yard's west side.
"We haven't met anyone from the Navy Yard coming into the community," said Ingersoll Houses resident Darryl Dickens. "In any case, something's not right."
Dickens spoke directly to contractors working in the Yard, which he claimed is a common practice when looking for construction jobs. After initially offering him work, Dickens said the contractor changed his mind and retracted the offer.
"Trying to get employment over there is like pulling teeth," Dickens said.
Ehrenberg said there are limitations to what the Navy Yard can offer. "We can't guarantee employment for the local community. But what we do is work extraordinarily hard to ensure that local residents have the first and best shots at the jobs being created in the yard," he said. "There's always going to be a few people who didn't get a job."
The Employment Center tries to keep the surrounding community informed by reaching out directly. "We very intentionally work with our tenant associations, specifically at Farragut, Ingersoll, and Whitman," said the Navy Yard's VP of Workforce Development Katie Beck Sutler.
Sutler described the intake process at the Employment Center's weekly orientations. Each Tuesday the Center offers two sessions for job seekers, during which the Center collects information from the individuals for their candidate database. This allows the Center to continue to reach out to people they "haven't seen in six months, or a year, or even longer" when an opportunity becomes available, Sutler said.
But there are still challenges in effectively reaching out to the neighboring community. "The biggest challenge is reaching communities that are civically disengaged or do not use email," said Brooklyn Community Board 2 District Manager Robert Perris. "Compounding the challenge is the apparent inability of civic leaders in those communities to disseminate information at the most local level," he said.
Ehrenberg said the Navy Yard continues to work on improving their communication, and feedback from the community can help. "We take that stuff very seriously. We're not defensive about it," he said. "At the end of the day that's why we exist. It's to make those connections."
Jeff Bezos recently revealed Long Island City will be home to a new Amazon headquarters. The announcement brought concerns as to whether the headquarters will create new job opportunities for locals, a practice which the Navy Yard prioritizes for multiple reasons. A study conducted by the Institute for Local Self-Reliance showed hiring locally improved a business' standing in the community and provided a more stable workforce. Ehrenberg said there is more than just altruism and optics to their strategy: "Hiring local is not only the right thing to do, there's also a good business case for it."