Brooklyn Navy Yard Hosts Third Thursdays, Tours, & Urban Pong This Summer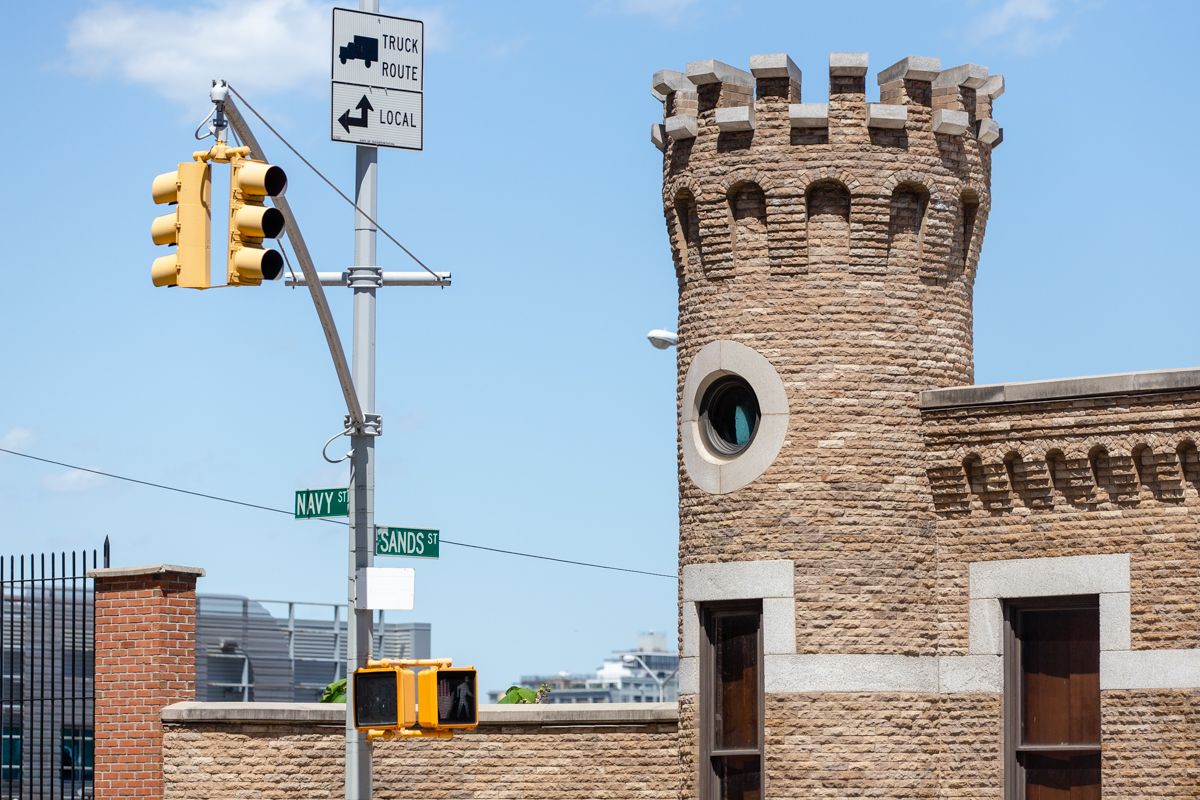 BROOKLYN NAVY YARD – The Brooklyn Navy Yard has announced its program lineup for the summer, including the newly launched Third Thursday, a new exhibition, and lots of tours.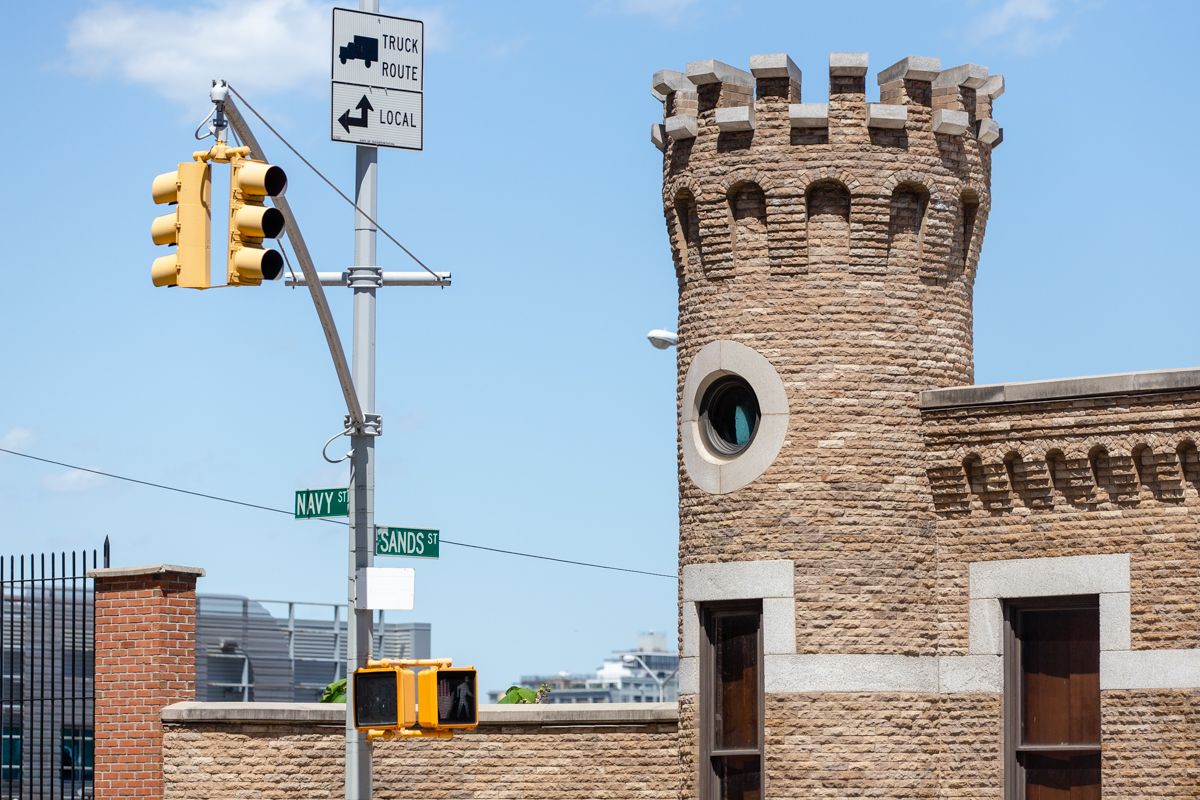 Third Thursday welcomes visitors to the Navy Yard's BLDG 92 the third Thursday of the month from 5pm to 8pm for happy hour drinks, special exhibition hours, and free events including behind-the-scenes tours and artist talks.
The exhibition Seeing Things As They Really Are recently opened at BLDG 92 and the Jordan Schnitzer Gallery (Building 3, Suite 602). Organized by papermakers Dieu Donné, a Navy Yard tenant, the exhibit examines the three-dimensional qualities of paper. On Thursday, July 18, there will be a talk between Dieu Donné's Amy Jacobs and the organization's Workspace Program resident Ezra Tessler (6:45pm at BLDG 92). The exhibit is on view through September 8.
The Brooklyn Navy Yard's Visiting Artist Program returns for a seventh year welcoming Katie Merz who will create one of her signature murals in Building 77's ground floor, as well as Kabir Carter, João Enxuto and Erica Love, and Nathan Williams. An exhibition showcasing the work of the Visiting Artists will take place early next year.
Turnstile Tours has several events lined up including Brooklyn Navy Yard: When Brooklyn Was Queer Tour and Talk with Hugh Ryan on June 22 in honor of Pride Month.
Other Turnstile Tours at the Brooklyn Navy Yard include:
WWII Tour of the Yard — monthly on select Sundays
Brooklyn Navy Yard: Past, Present & Future — every weekend
Urban Ecology Bicycle Tour — June 22 and August 24
Whiskey Wars Tour and Tasting — July 27, August 10, and September 14
Taste of the Yard Food & Beverage Tour — August 16
Brooklyn Grange also hosts a Farm Tour of their rooftop farm at the Navy Yard every Wednesday.
The free series, Future Saturdays, will give families the chance to learn about some of the past and present industries and businesses at the Navy Yard. The program, ideal for kids between 5 and 12, includes: Future of Fashion on July 20, Modern Maritime on August 17, and Sustainability on September 21.
Along with free Yoga in the Garden (July 11 + 25, August 8 + 22, and September 12 + 26) the Naval Cemetery Landscape will host Teletextile Sound Bath: Sonic Meditation experiences on July 18, August 15, and September 19.
In July and August, Urban Matter's Play Array: An Urban Pong Game will be on view in Building 77. The installation invites visitors to play virtual Pong using their Smartphones as control paddles, creating a visual sculpture designed to connect strangers and encourage them to interact in a shared space.
And while nobody wants to think about then end of summer yet, a Back to School Bash is planned for August 10. Students of all ages will have the opportunity to meet with Yard businesses working in STEAM fields.
Visit BrooklynNavyYard.org for information on all of the summer programming.