Brooklyn Museum Explores Pierre Cardin's Vision of the Future
PROSPECT HEIGHTS – The Brooklyn Museum unveiled a vast collection of Pierre Cardin's "futuristic designs" on Saturday—the 50th anniversary of the first moon landing.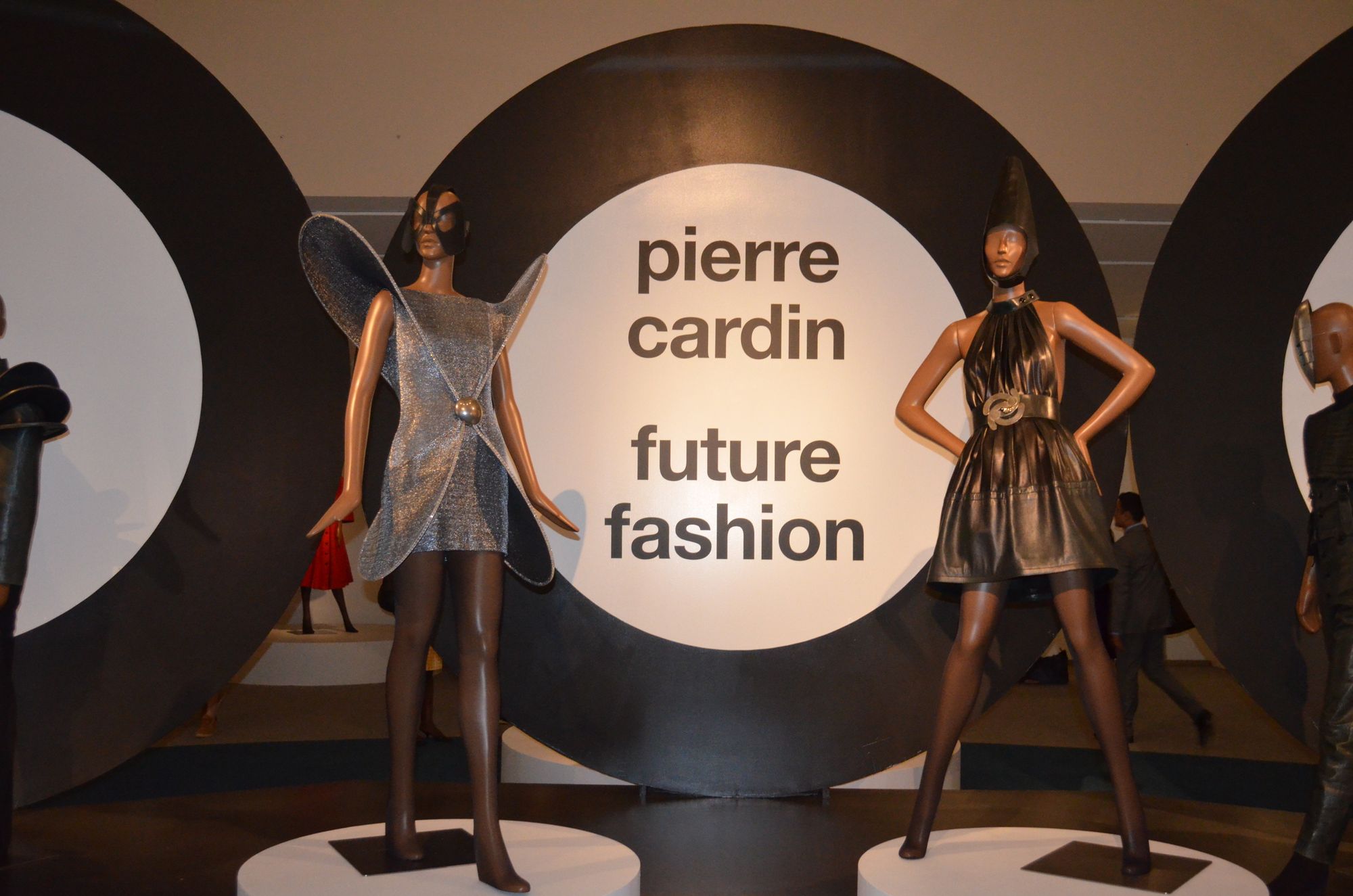 "During the 1960s, Cardin, a true trailblazer, took inspiration from social discourse, scientific discovery, and space exploration, which is timely since this exhibition opens this weekend on July 20th, the 50th anniversary of the Apollo moon landing," Brooklyn Museum's Senior Curator of Fashion and Material Culture, Matthew Yokobosky, said at a preview of the show last week.
Pierre Cardin: Future Fashion features more than 170 pieces dating from the 1950s to today—including haute couture, ready-to-wear, accessories, furniture, and more—showcasing the legendary French designer's diverse innovative work and illustrating how his "bold, futuristic aesthetic" has influenced design over the years.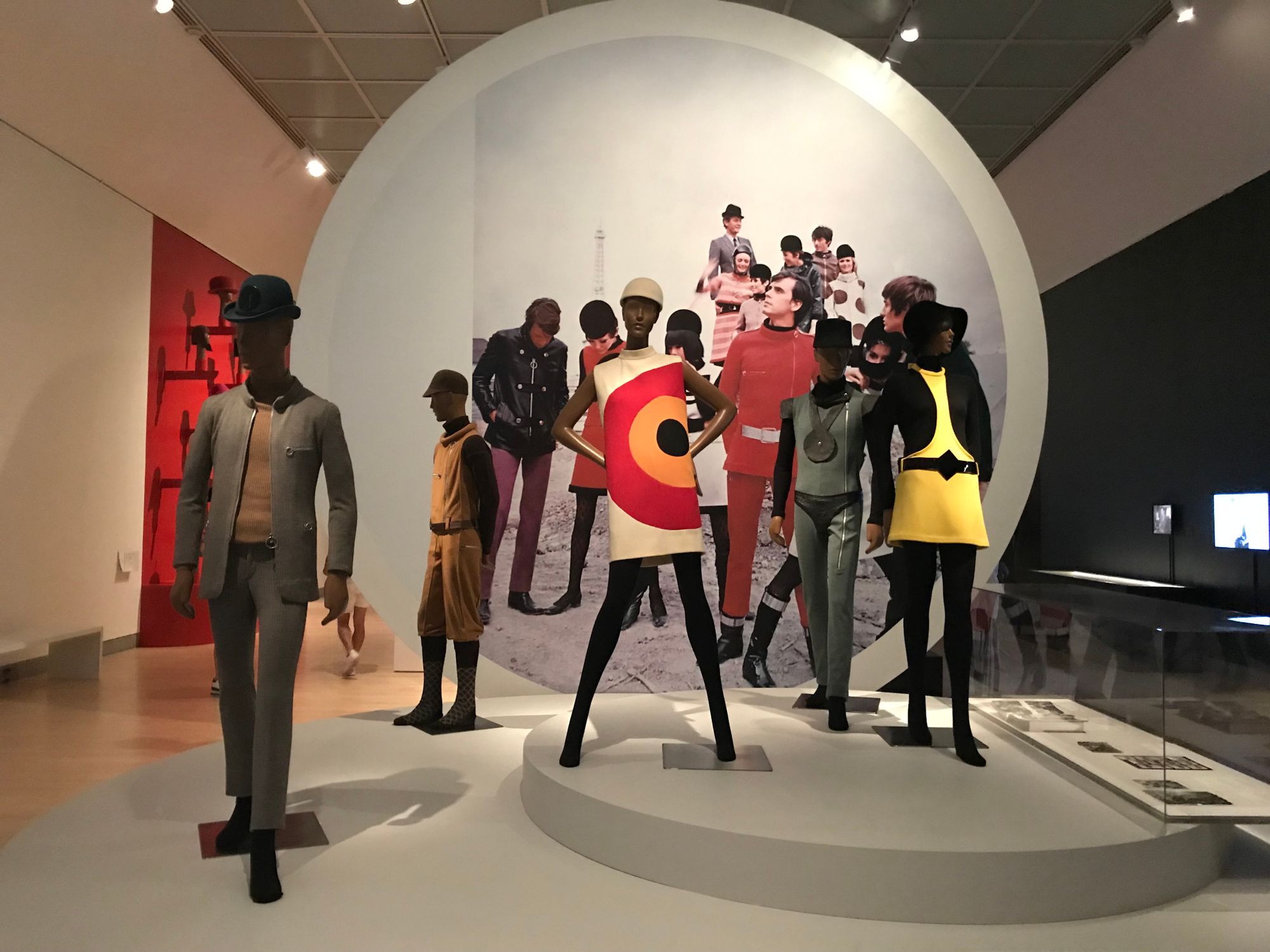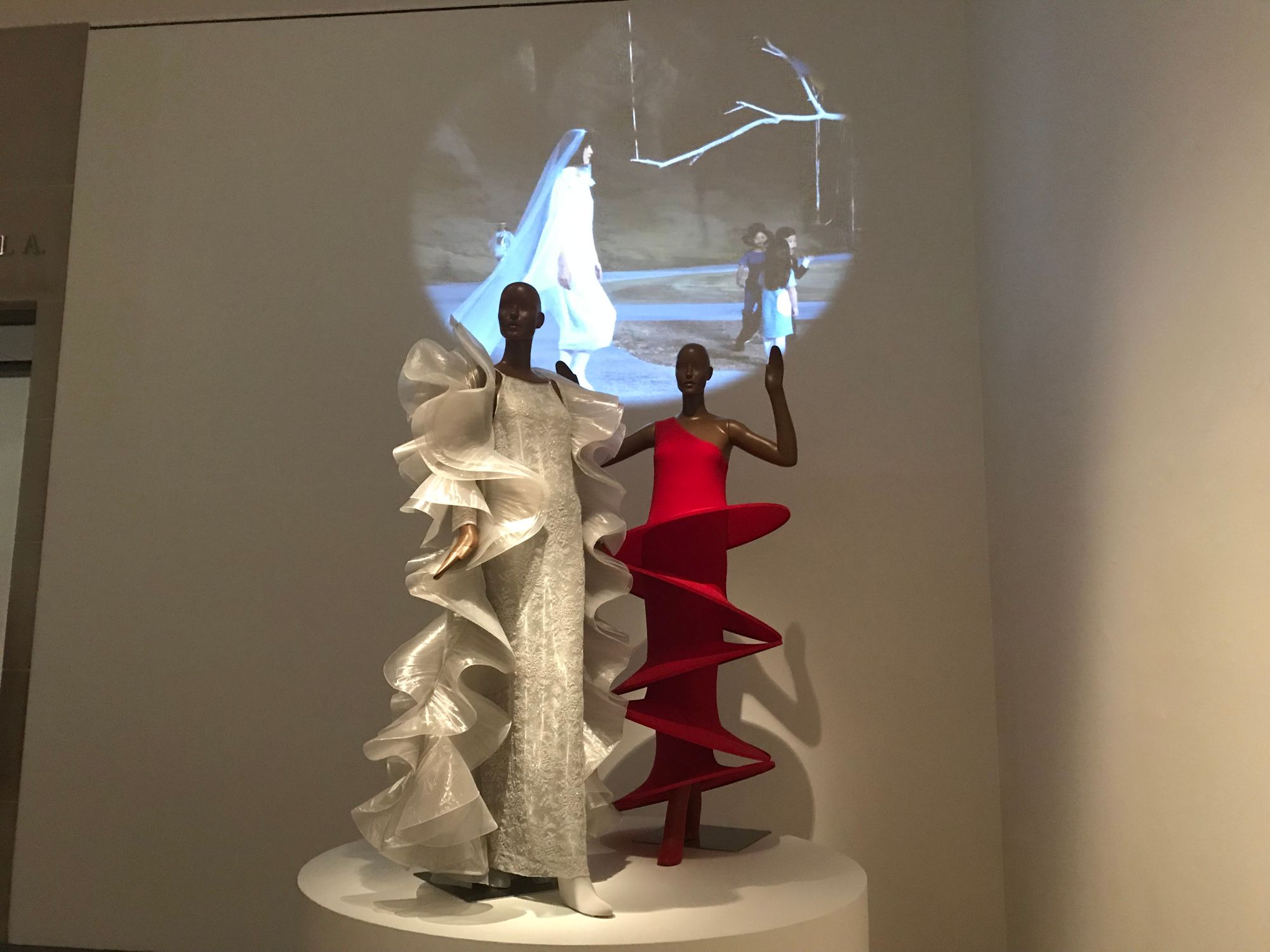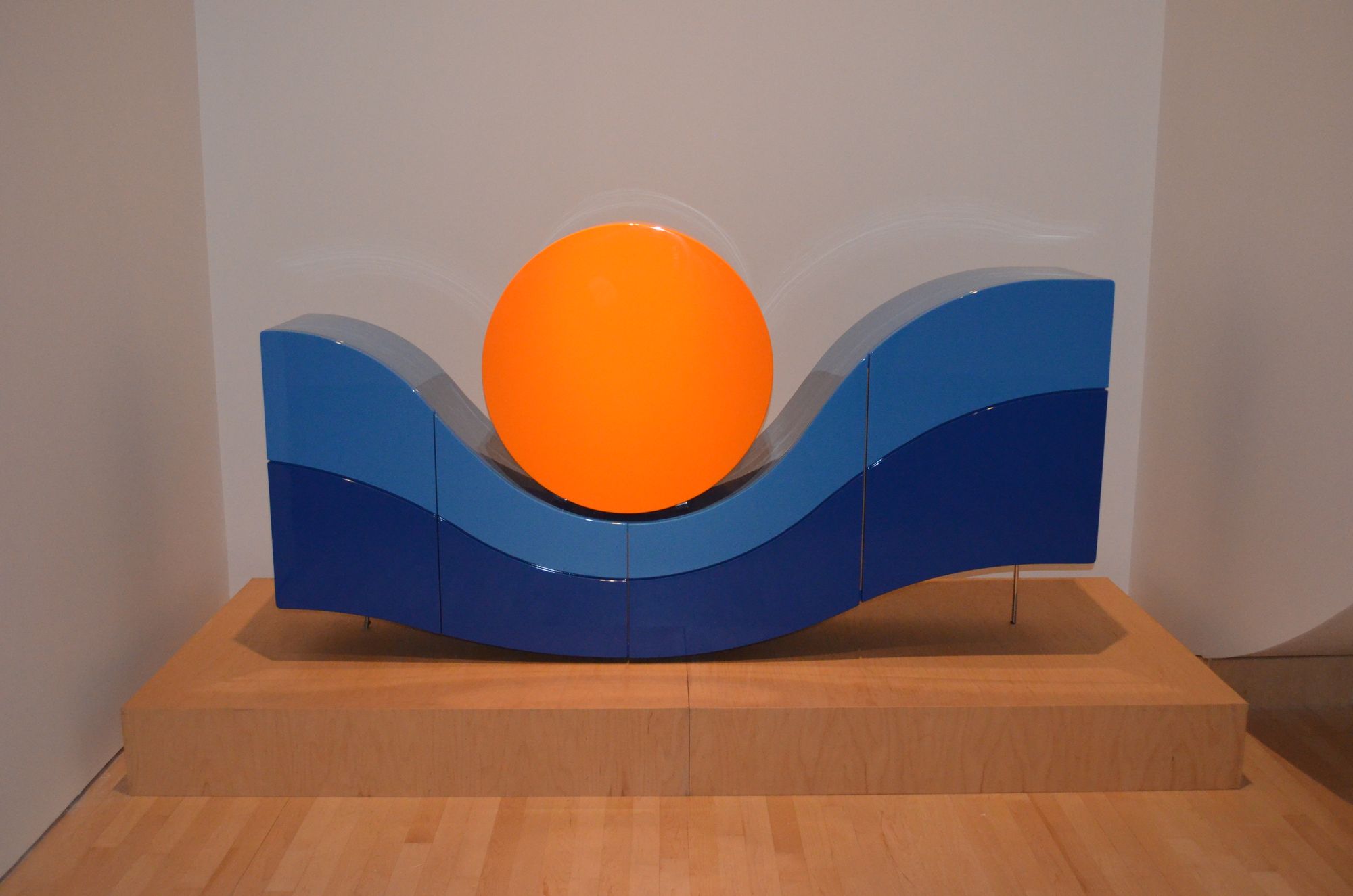 "The Brooklyn Museum has a history of sharing stories of trailblazing artists and individuals and this is the perfect place to shed light on a man who was such a disruptor in his field and made so many democratizing advances in fashion," said Yokobosky. "The exhibition…traces seven decades of Pierre Cardin's career and celebrates Cardin's vision for the future," he added. Culled primarily from the designer's own archive, many of the looks on display "have never been seen outside of France."
Though he dressed many celebrities including Brigitte Bardot, Truman Capote, Mia Farrow, Jacqueline Kennedy, Jeanne Moreau, and Raquel Welch, with the introduction of his ready-to-wear collection, Cardin brought "high design to a broader public, democratizing fashion," Yokobosky noted.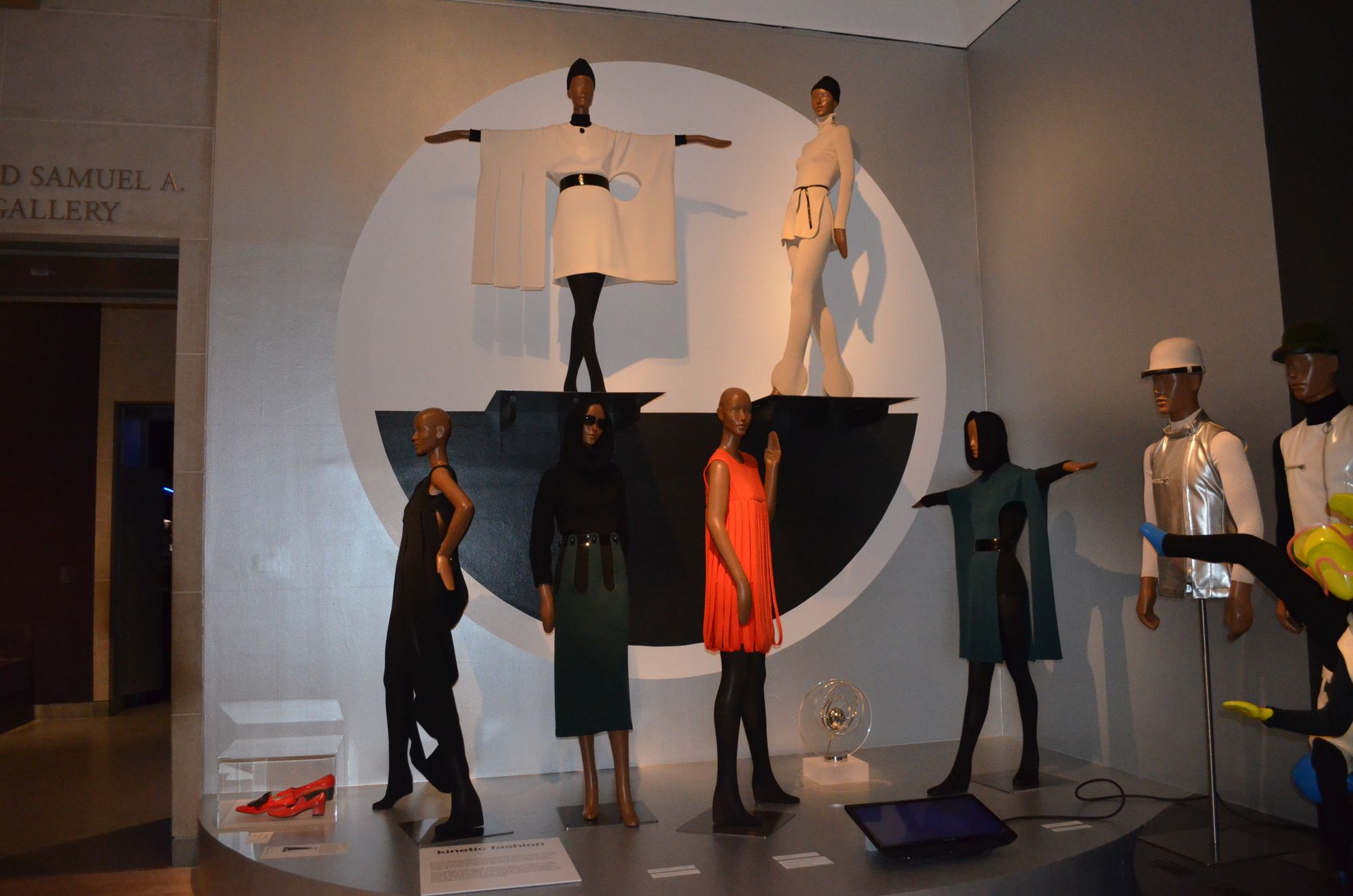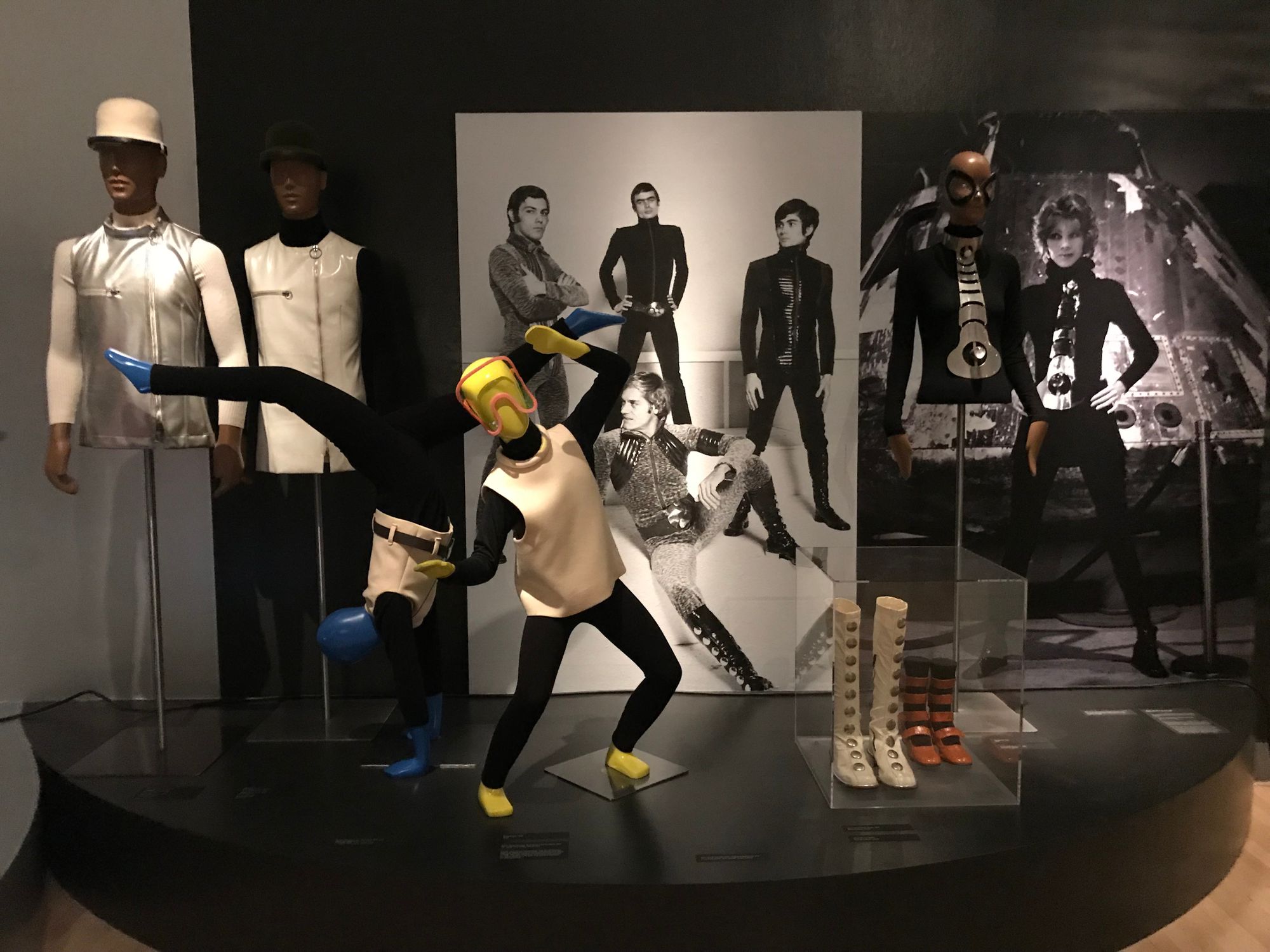 Best known for his mod Space Age designs featuring geometric shapes and silhouettes, high hemlines, oversized accessories, and unorthodox materials including vinyl, plastic, plexiglass, LED lights, and his very own "Cardine" synthetic fabric, Cardin's work highlighted his "fascination with new technologies and the international fervor of the 1960s Space Race…which subsequently became emblematic of the era," according to the exhibit's press release.
Along with his playful clothing—women's, men's, children's, and gender-neutral collections—the prolific Cardin also designed furniture, lighting, housewares, and even car interiors. The Renaissance man is even a restauranteur, having purchased the iconic Maxim's de Paris in 1981. In conjunction with the Future of Fashion exhibition, The Norm, Brooklyn Museum's full-service restaurant, has been transformed into the Art Nouveau Parisian eatery offering a special menu that pays homage to Maxim's cuisine.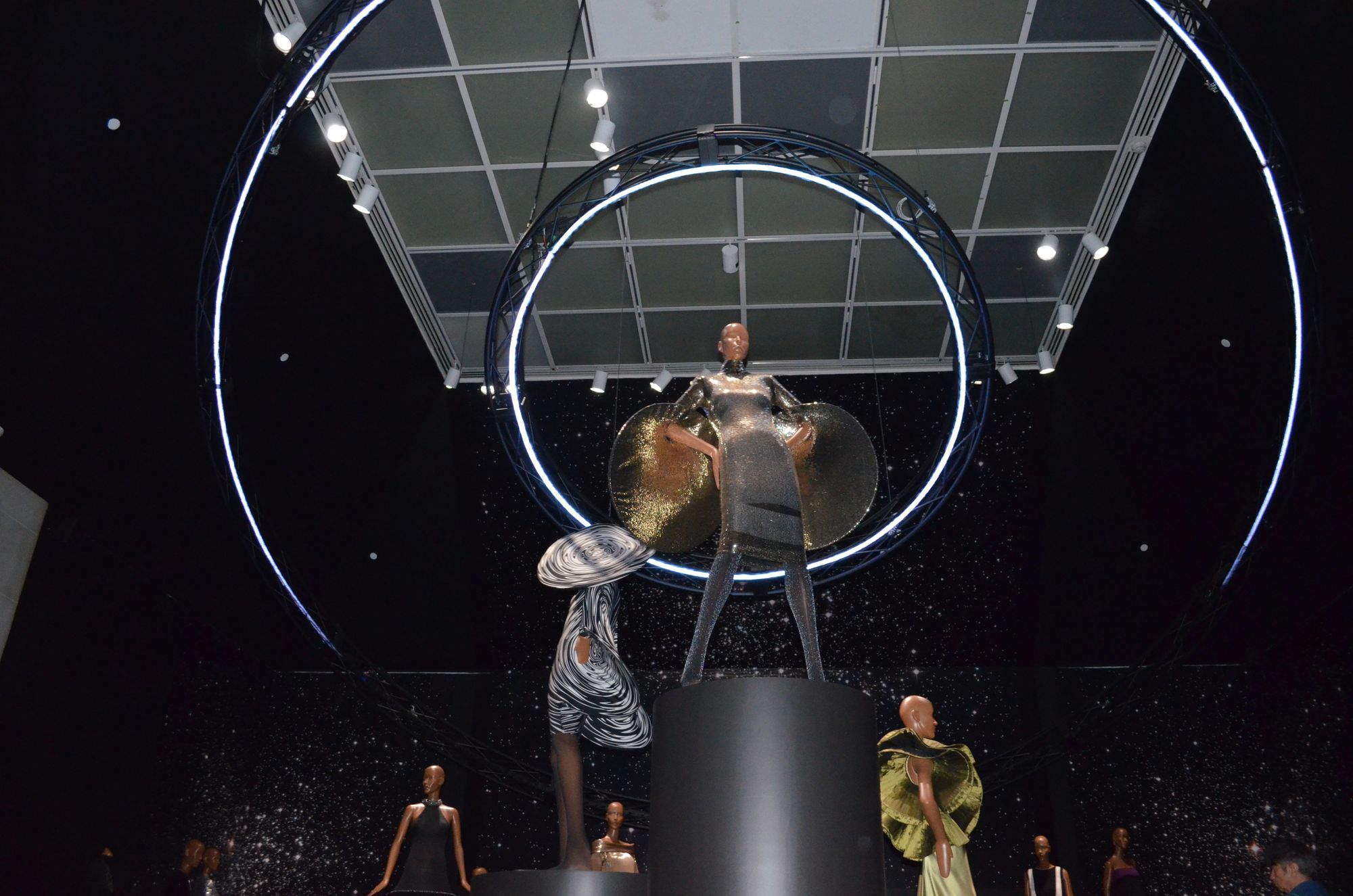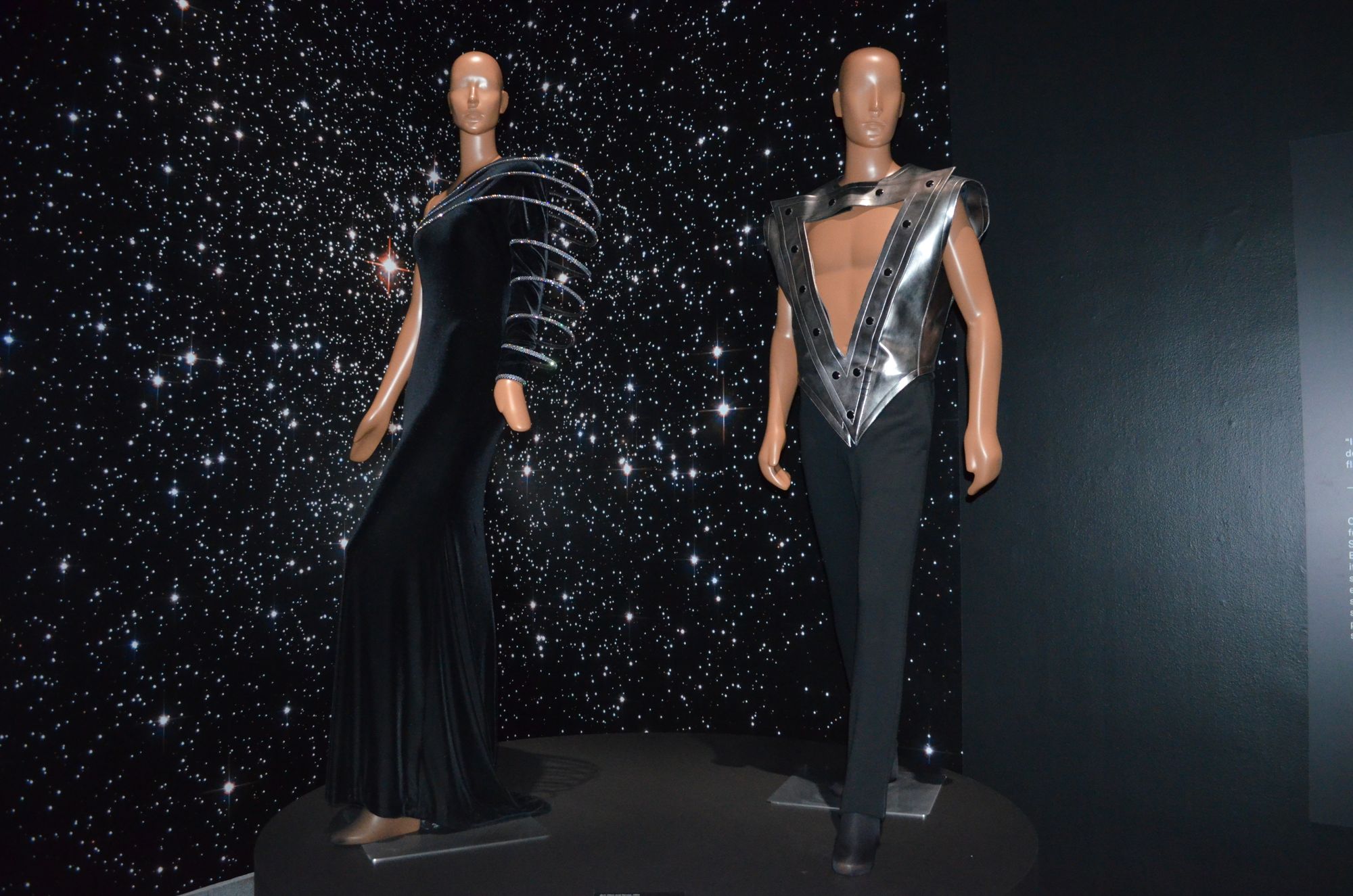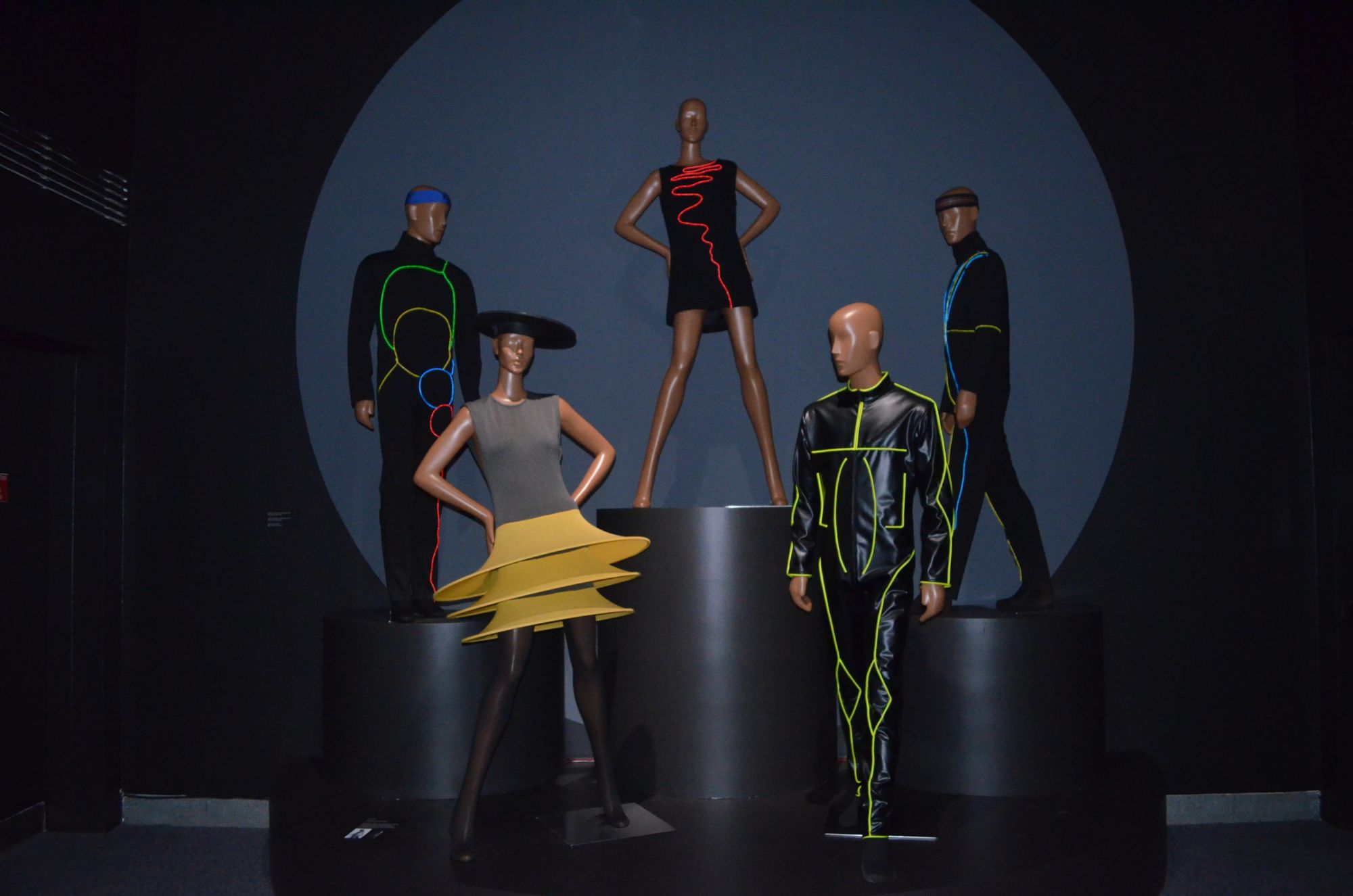 Born in San Biagio di Callalta, Italy in 1922, Cardin's family moved to France in 1924. He trained to be a tailor in his teens and worked for Elsa Schiaparelli, and Christian Dior before launching his own fashion house in 1950. He began working in costume design before transitioning into haute couture. Consistently finding inspiration in "futurism," technology, and architecture, Cardin introduced his groundbreaking "Cosmocorps" collection in 1964, which featured unisex "futuristic looks" and "hats that resemble astronauts' helmets."
The pioneering designer was the first couturier to launch a ready-to-wear (prêt-à-porter) line in 1958, and was one of the first European designers to license his name in the late 1960s, making Pierre Cardin one of the most recognized brands with more than 850 licensed products bearing the name, according to the press release.
Cardin, who celebrated his 97th birthday on July 2, continues to work, walking to his studio every morning. Pierre Cardin: Future Fashion is the first NYC retrospective in 40 years to celebrate the design icon's seven-decade career.
Pierre Cardin: Future Fashion
On view July 20, 2019 through January 5, 2020
Brooklyn Museum, 200 Eastern Parkway
Tickets $20 (advance ticket purchase is recommended)