Brooklyn Imam Calls For Action To Protect Muslims Around The World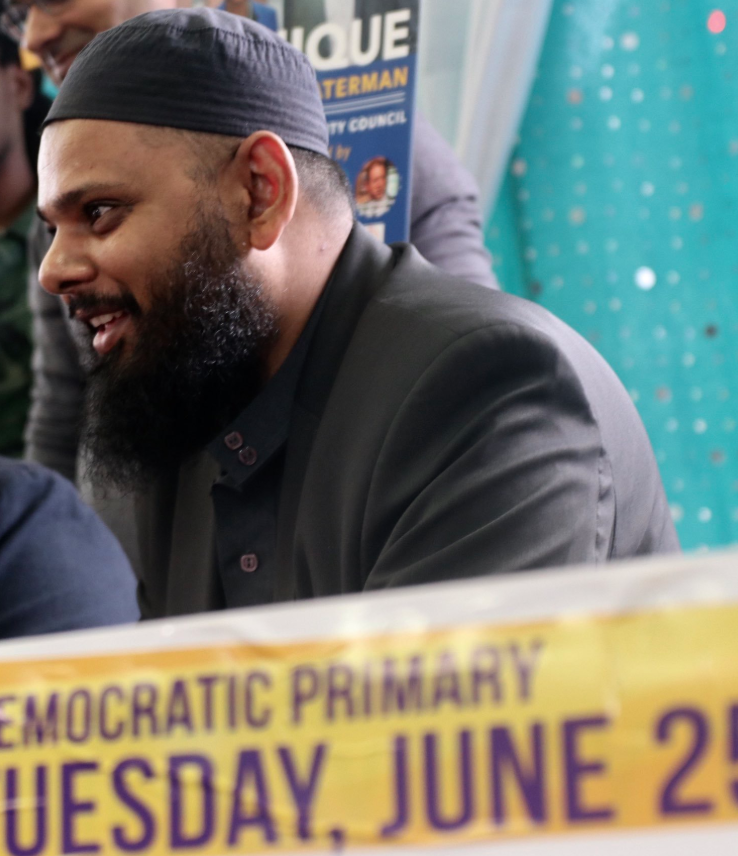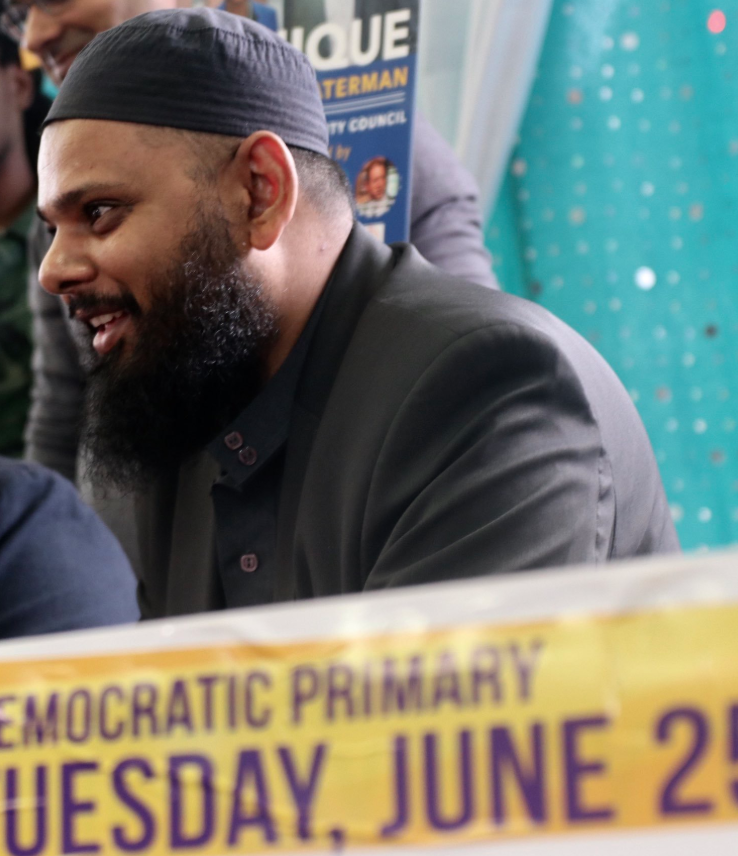 BENSONHURST – A Brooklyn Imam has launched a new campaign to call attention to violence against Muslims around the world.
Imam Ahmed Ali is affiliated with IQRA Masjid Community & Tradition located on McDonald Avenue near Quentin Road. He's also an auxiliary sergeant with the NYPD, a marriage officiant, and a peer (spiritual guide). When we asked him how old he was, he said: "Let me check." He then subtracted 2019 from 1983 and said he was 36 — just making sure.
As a spiritual guide, people come to Ali with their problems. Sometimes they forward him videos and photos of injustices happening around the world. With tensions escalating on in South Asia — and the Indian government tightening its control of the disputed Kashmir province —  Ali has been receiving a steady stream of videos that appear to show Muslim men being beaten and killed. As an imam of a local mosque in Brooklyn, there's only so much he could do. That's why he's calling on politicians, organizations, and leaders all over the world to watch these videos and stop the injustices.
Two recent cases in India have drawn particular global attention. On June 25, a Muslim man named Tabrez Ansari was apprehended in New Delhi, India after he was suspected of stealing a motorcycle. According to the New York Times, "The Hindu mob tied him to a lamppost and reportedly beat him for 12 hours while forcing him to chant praises to Hindu gods." The attack went on for so long that "that some of the footage was in daylight and other parts in darkness," the Times reported. The police eventually intervened, took the 24-year-old Muslim man into custody, and then four days later, into a hospital where he was pronounced dead.
And just yesterday, the Indian court acquitted six men of the killing of a 55-year-old Muslim dairy farmer.
Now, Ali is demanding that leaders verify the videos he's being sent — and take action. As a Muslim himself, he said this issue hits home.
"As a Muslim, if we are praying inside a mosque and find out that any human being is being attacked outside, then we have to break our prayer and go protect that person, no matter what their religion is," Ali said. "So why isn't anyone protecting Muslims?"
Ali wonders why leaders in America and around the world are silent when Muslim men are being attacked. He said there needs to be some kind of inquiry; someone needs to get involved and do something to stop the injustice.
"This is a disease. Anytime a disease comes around anywhere in the world, international health agencies and leaders try to prevent people from getting that disease," he said. "So why can't they do the same for this? This is an attack on humanity."
According to Ali, if the roles were reversed and a Muslim mob was lynching a non-Muslim, or if Muslims were not the victims, then the situation would be entirely different.
"Then those clips would be on social media and everyone would be attacking Muslims," he said. "But now since these guys are Muslim men, everybody is quiet and it's like nobody cares."
Once such videos are verified and leaders are aware of what's going on around the world, Ali said countries perpetuating such behavior should be sanctioned. He said those violating human rights should be brought into the International Court of Justice.
"We cannot leave these criminals alone. It doesn't matter who they are. If someone is taking the law into their hands, then they should be punished according to the law of the land," Ali said. "So many innocent people are hurting."
Ali believes that everyone should be aware that Muslim men are being tortured all over the world. Besides the lynching in India, thousands of Uighur Muslims are being detained in internment camps in China and Rohingya Muslims have been murdered in Myanmar for no reason than for being Muslim. Ali is urging everyone to open their eyes and help stop these mass atrocities.
"We all have a right to live in peace. We all have a right to practice our religion," Ali said. "This is an injustice. And if we see injustice anywhere in the world, we have to report it. And our government should be responsible for giving us an answer and stopping it."