Brooklyn Heights Association Presents Alternate BQE Plan To DOT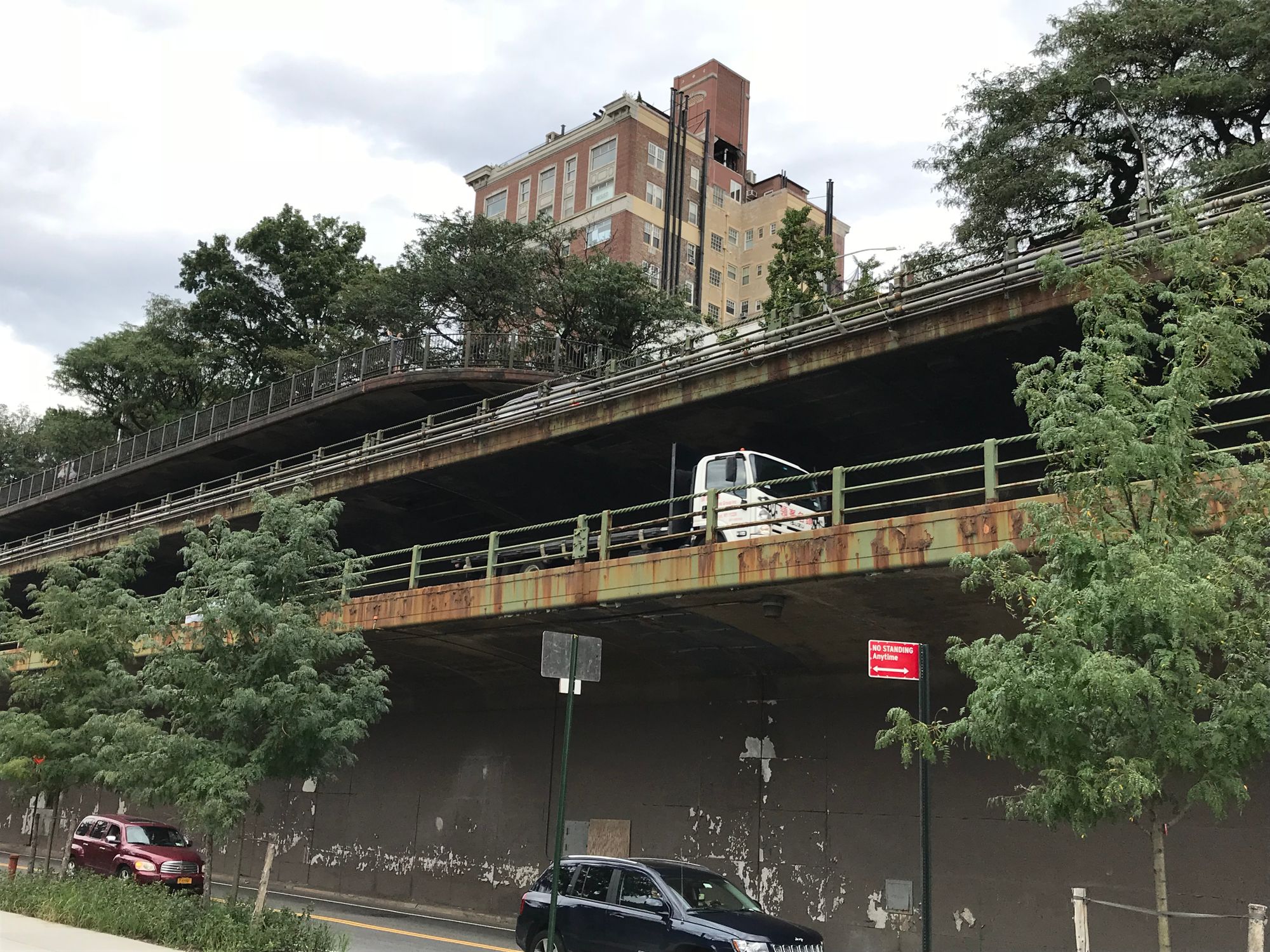 BROOKLYN HEIGHTS – The Brooklyn Heights Association (BHA) met with NYC Department of Transportation (DOT) officials last Monday, November 19, to present an alternate plan for the rehabilitation of the Brooklyn-Queens Expressway (BQE) which would save the popular Brooklyn Heights Promenade.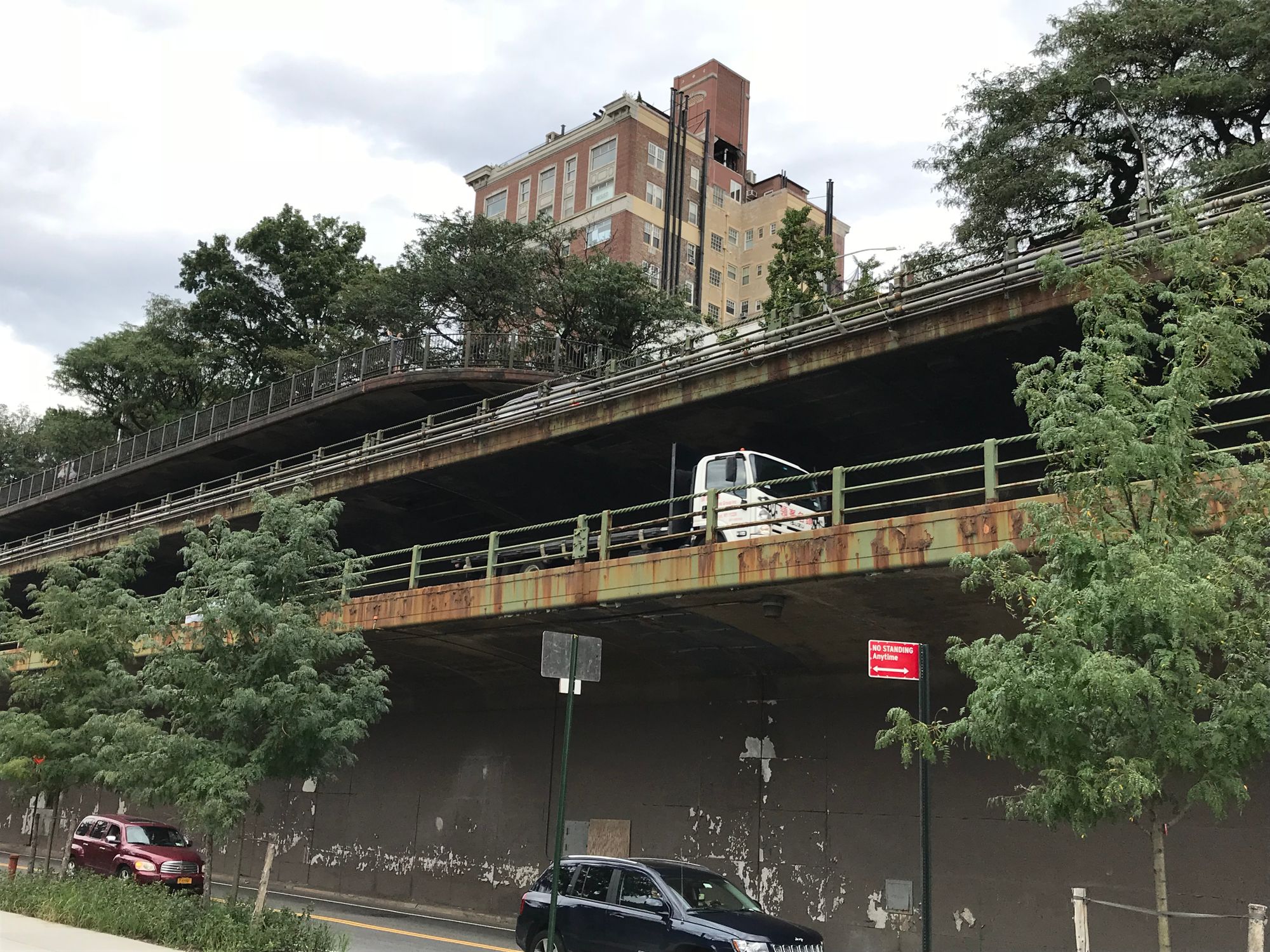 DOT proposed two plans in September for repairing the deteriorating triple-cantilever section of the roadway. The first "traditional" proposal would have crews working incrementally lane by lane and would take about eight years or more and cost between $3.4 to $4 billion.
The second "innovative" proposal would demolish the Brooklyn Heights Promenade and build a temporary six-lane elevated highway in its place. This approach would cost between $3.2 to $3.6 billion and take approximately six years. This plan would also dramatically impact the surrounding neighborhood by taking away a popular outdoor public space, potentially displacing some residents, and bringing noise and air pollution as well as more than 150,000 cars and trucks a day to the area.
Mayor de Blasio voiced his support for DOT's second option in October since, according to the agency, it would be completed faster and reduce the number of lane closures as well as traffic backup on local streets.
BHA members met with DOT Commissioner Polly Trottenberg and other DOT officials last week in an effort to convince the agency to consider another option designed by Marc Wouters Studios, an urban planning firm. The alternate proposal would re-route BQE traffic west to a temporary two-level structure built on Brooklyn Bridge Park's sound attenuating berms, leaving the Promenade intact, the Brooklyn Daily Eagle reported.
BHA's proposal would eliminate the impact DOT's planned highway would have on several residences in the surrounding area while offering ideas that could help speed up the construction process, the Eagle reports. The proposed design would, however, require "more temporary lane closures at certain locations than DOT's preferred plan, making traffic management techniques necessary," according to the article.
Peter Bray, BHA's Executive Director, told the Brooklyn Daily Eagle after last week's meeting that DOT "was receptive" to reviewing the alternate design and is willing to meet with BHA once again following a "preliminary analysis" to discuss the "technical aspects" of the proposal.