Brooklyn Grange Debuts NYC's Largest Rooftop Farm In Sunset Park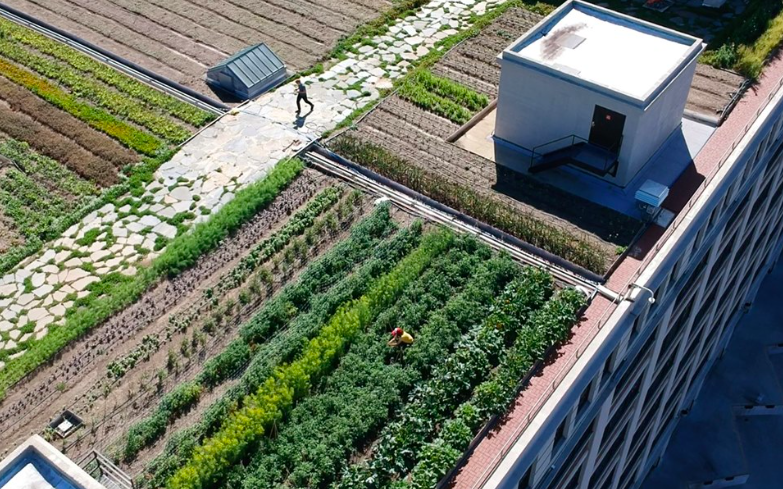 SUNSET PARK – The rooftop farmers of Brooklyn Grange will open their third and largest outpost this Sunday atop the Liberty View building along the Sunset Park waterfront.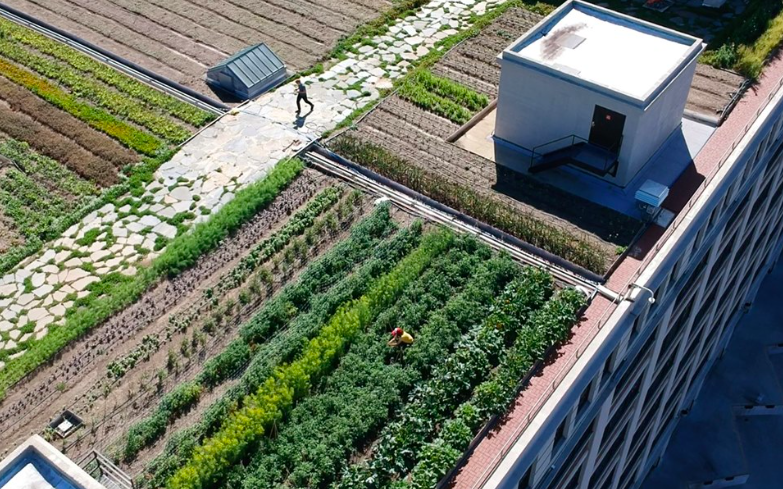 The new 140,000-square-foot facility features a 55,000-square-foot garden area, a 5,000-square-foot greenhouse, and a 6,000-square-foot indoor events space which will allow Brooklyn Grange to host community events throughout the year.
Brooklyn Grange will host open houses at the new location every Sunday and offer educational programming for kids with its City Growers program. The grand opening event on Sunday, August 18 will feature a farmers market, tours of the farm, family-friendly activities, live music, and a free compost kit giveaway courtesy of the NYC Department of Sanitation.
Brooklyn Grange's new Sunset Park home was partially funded by the NYC Department of Environmental Protections's (DEP) Green Infrastructure Grant Program. The space will provide eco-friendly services to mitigate the Urban Heat Island Effect and reduce Combined Sewage Overflow (CSO). The farm is capable of absorbing and holding approximately 175,000 gallons of water during a storm, according to AM New York.
Brooklyn Grange opened its first urban farm on a 45,000-square-foot rooftop in Long Island City in 2010. They debuted a 65,000-square-foot rooftop farm at the Brooklyn Navy Yard in 2012. With the new Sunset Park location, Brooklyn Grange has a total of 5.6 acres with 135,000 square feet of cultivated area that produces more than 80,000 pounds of organically-grown veggies a year, according to their website. Brooklyn Grange also operates an apiary, keeping bees in dozens of naturally-managed honey beehives on rooftops across the city. Learn more at brooklyngrangefarm.com.
Brooklyn Grange Sunset Park Farm Grand Opening
Sunday, August 18, 11am to 4pm
850 3rd Avenue (enter at 31st Street through parking lot and follow signs)