Brooklyn Designed And Printed T-Shirts Honor Prospect Park's 150th Anniversary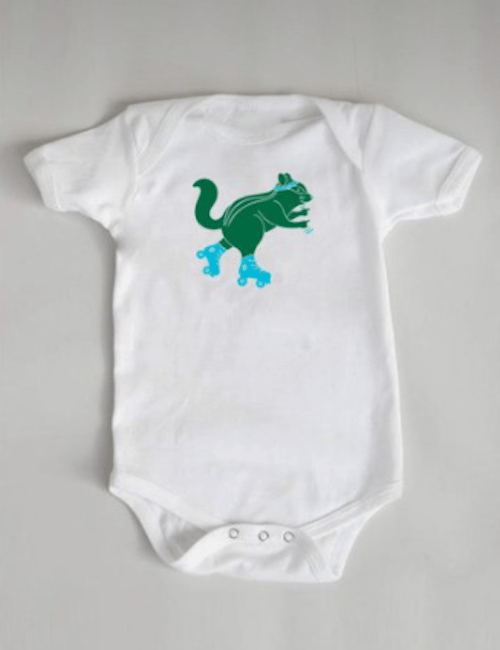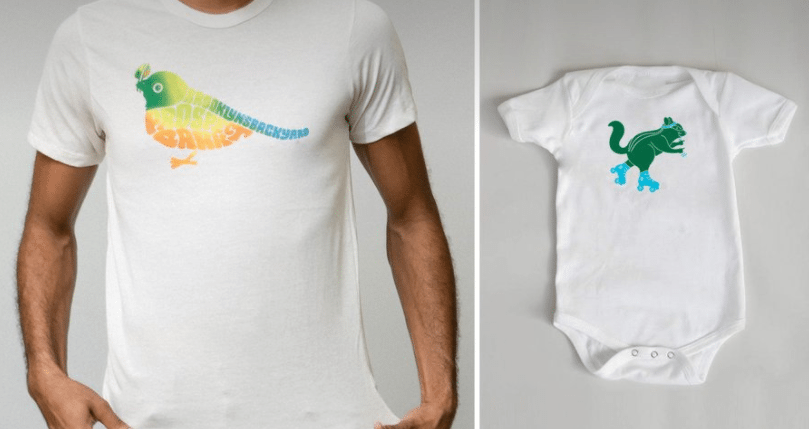 The Prospect Park Alliance and Brooklyn Industries have released limited edition t-shirts designed by Pratt Institute students to commemorate the Park's 150th anniversary.
The t-shirts feature original illustrations created by students of Pratt's Graduate Communications Design Department. Several students participated in a competition to design the t-shirts and the two top designs were produced.
The winners were inspired by Prospect Park's nature and landscape. Gang Lu's winning design features a typography-based illustration of a bird ($34)—a nod to the more than 200 species of birds that reside in or pass through the Park annually.
Maria Garcia's cheeky design features a rollerskating chipmunk which is available in a onesie ($28) and toddler sizes ($28). Prospect Park is home to one of Brooklyn's last populations of chipmunks, according to the Prospect Park Alliance.
In keeping with the hyperlocal creation of the tees, all of the garments were printed at the Gowanus Print Lab.
The collection is currently available online and will be on sale at Brooklyn Industries' Park Slope location (328 7th Avenue, between 8th & 9th Streets) on Tuesday, August 8. A percentage of the proceeds from the sales of the t-shirts will benefit the Prospect Park Alliance.
Check out the tees at Brooklyn Industries' website.