Brooklyn Central Combines Best of Old and New World Favorites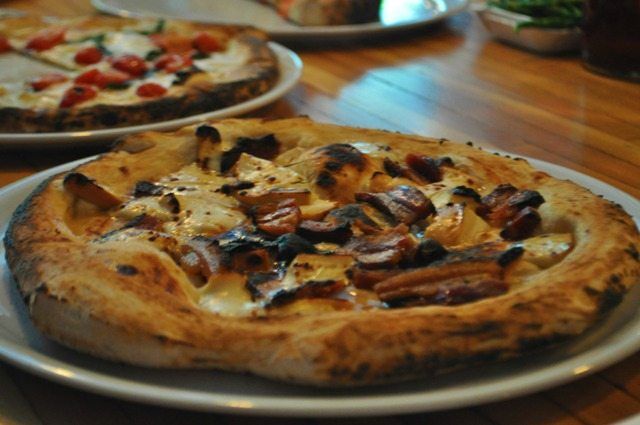 Matthew Hyland and Roberto Patriarca's Brooklyn Central, a Neapolitan pizzeria, opens Wednesday on 5th Avenue between 1st and 2nd Streets, and, after a sneak peek tasting this past weekend, I am head over heels in love with a pie called The North Maple.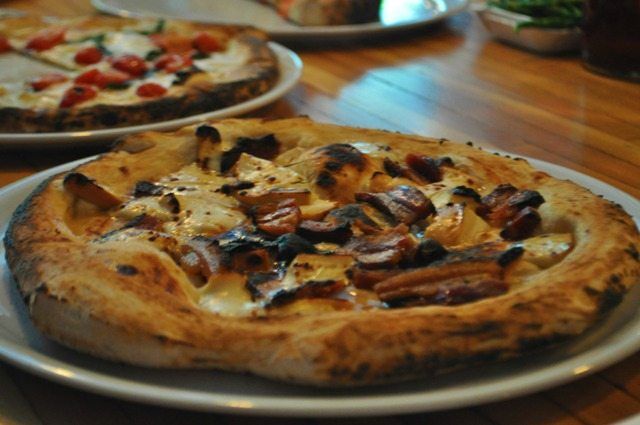 Although admittedly skeptical when first reading that there would be bacon, roasted mozzarella, pecans and maple syrup on top (all I could think of was how Buddy the Elf puts syrup on everything), the first bite sold me. I'm fairly certain that maple syrup is about to become one of my major food groups, too.
Another to watch out for is the Black Widow. Just remember two words…black garlic.
Although sharing the stage with such legends as mozzarella, mushrooms, herbs and scallions, this balsamic-tasting oddball of the garlic family is definitely the breakout star.
With a friendly atmosphere, satisfying classics like the Biancaneve, vegan options and some amazing new world tastes, Brooklyn Central appears to have a little something for everyone. If you try it this week, let us know what you think!
Brooklyn Central is located at 289 5th Avenue, between 1st and 2nd Streets. Hours are Sunday-Thursday 5-10:30pm and Friday-Saturday 5-11:30pm (closed on Tuesday).