Brooklyn Briefing 3/19: 1K Doctors & Nurses Volunteer In 24 Hours, 4 Brooklyn Nets Players Test Positive, Enroll For Health Insurance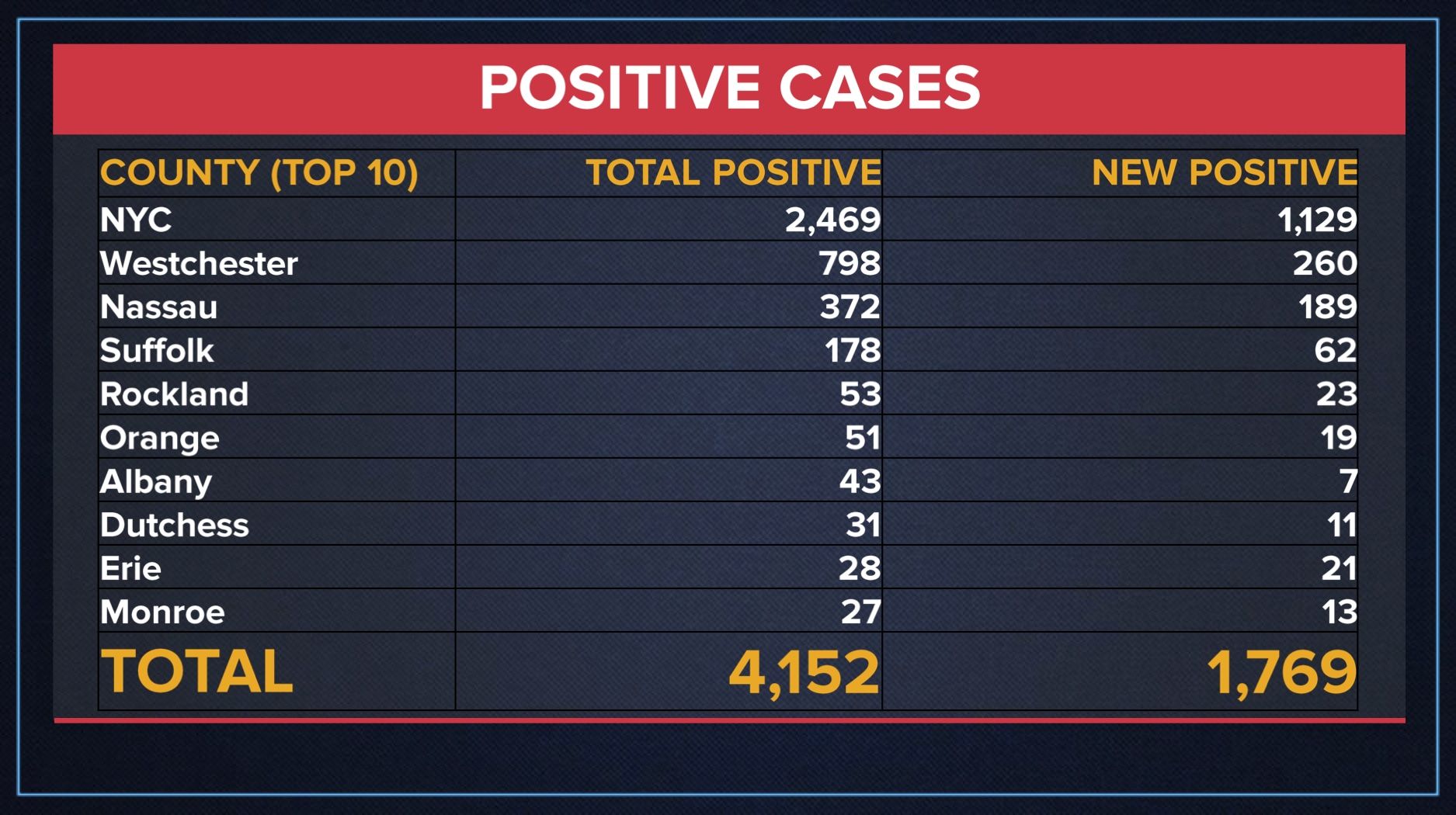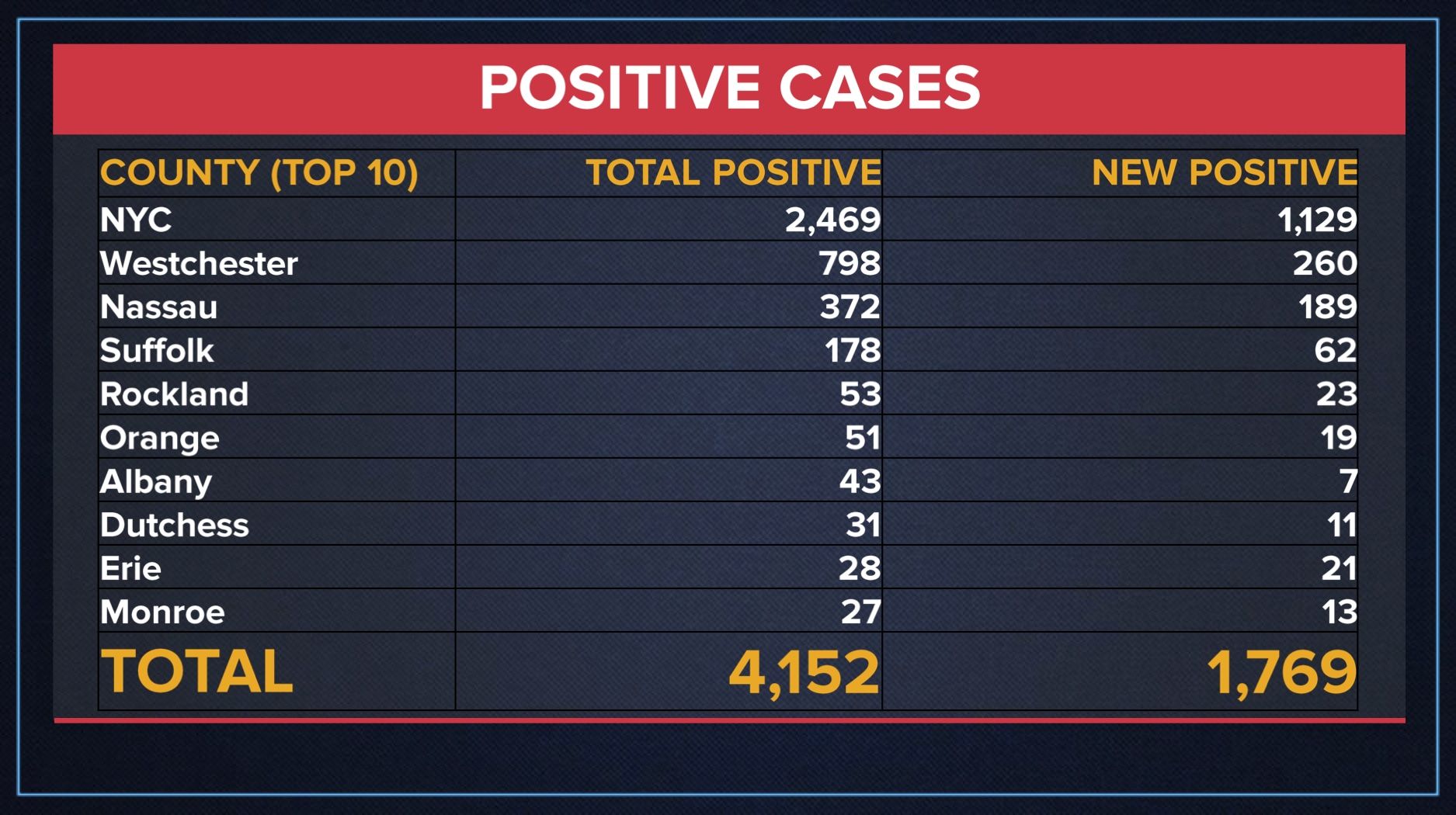 Updated throughout the day.
Good morning! Here's the latest on Coronavirus. New numbers are expected to come in at 6 p.m.:
Last night, over 7,500 New Yorkers were tested for the coronavirus. And 1,871 new positive cases were found. The total positive cases in NYC is now up to 3,615. Cases in Brooklyn are up to 1,030. Fatalities are up to 22.
At Mayor Bill de Blasio's presser, he listed the following equipment NYC needs from the federal government by early April: 3 million N95 masks, 50 million surgical masks, 15,000 ventilators, 25 million surgical gowns, 25 million coveralls, 25 million gloves, 25 million face masks.
Governor Andrew Cuomo is mandating that 75% of the non-essential workforce MUST work from home. He said, "We are taking this action to further reduce density across the state to slow the spread of #Coronavirus."
Through April 15th, health insurance enrollment is open for uninsured New Yorkers as part of a Special Enrollment Period. All coverage will be effective as of April 1.
Younger adults make up a big portion of coronavirus hospitalizations in the country. Nearly 40% of patients sick enough to be hospitalized were aged 20 to 54, the NY Times reported.
At the presser this morning, Cuomo urged young people to stay home and not be reckless. "It makes no sense to go expose yourself to these conditions and expose other people," he said.
Cuomo has enacted a 90-day relief on mortgage payments, waiving mortgage payments and fees for overdrafts, ATMs, and credit cards.
A pre-screening tent has been set up outside the Brooklyn Hospital Center's Emergency Room. Starting today, those who believe they have the coronavirus and those who meet the criteria will be pre-screened there.
Mayor Bill de Blasio told Errol Louis, "A lot of equipment will be put in the hands of our young people who don't have computers… to access online learning." There aren't many details as to when and how this will take place yet, but the Department of Education chancellor is working on it.
NYC is buying ventilators. De Blasio told Elon Musk, "Our country is facing a drastic shortage and we need ventilators ASAP — we will need thousands in this city over the next few weeks. We're getting them as fast as we can but we could use your help! We're reaching out to you directly."
Another student at Brooklyn College is being tested for the coronavirus. According to the College, she was last on campus on March 11 and was symptomatic. "We have notified those she came in close contact with on March 10 and 11 and, on the advice state health officials, asked them to monitor their health carefully and self-quarantine," the College said.
CUNY online distant learning begins today.
Whole Foods is delivering groceries, but needs cyclists to do so, Streetsblog reported.
Four Brooklyn Nets players tested positive for the coronavirus, including Kevin Durant.
Community Food Pantry at Fourth Avenue Presbyterian Church, 6753 4th Avenue in Bay Ridge is accepting donations of non-perishable food, toiletries, and cleaning products from 10 a.m. to 2 p.m. today.
In 24 hours, 1,000 retired and private practice nurses and doctors volunteered to join NY's medical reserve to fight the coronavirus, the Post reported.
Over 133,000 meals were served to students across the City yesterday. Remember, Grab-and-Go breakfast and lunch are available at the main entrance of any school for any student from 7:30 a.m. to 1:30 p.m.