Brooklyn Botanic Garden Turns Up The Heat: Chile Pepper Festival Sept. 28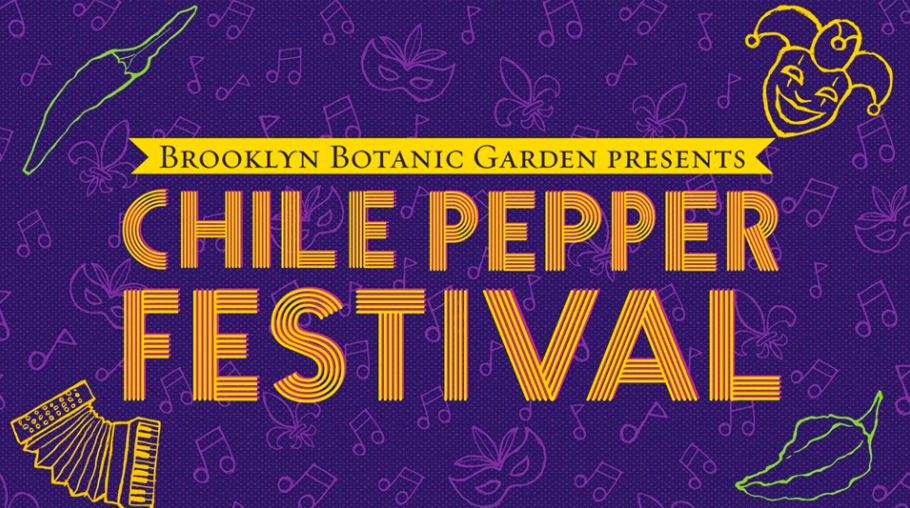 CROWN HEIGHTS – Lovers of hot and spicy cuisine will be heading to the Brooklyn Botanic Garden on Saturday (Sept. 28) for the 27th annual Chile Pepper Festival, featuring dozens of food vendors, cooking demos, talks, and live music.
The event will include "Volcanic Victuals" (11am to 4:30pm), featuring a diverse selection of nearly 40 artisanal food vendors offering tastes of their fiery fare. Don't like heat? There will also be a selection of sweet treats. Check out the list of participating vendors here.
The schedule also includes New Orleans culinary talks and demonstrations as well as steel pan and jazz performances throughout the day. The brave can compete in the hot pepper-eating contest (1:15pm to 1:45pm) and all can join the fun at the second line parade produced in partnership with the Haiti Cultural Exchange (4:30pm to 5pm).
New to the Festival this year, an outdoor evening concert (5pm to 7pm) will transform Brooklyn into the Big Easy with performances by famed New Orleans musicians including: Grammy-winning singer Irma Thomas; singer/guitarist Walter "Wolfman" Washington; singer/keyboardist John "Papa" Gros; and folk artist Big Chief Monk Boudreaux.
Visit bbg.org for more info and for the full lineup of events.
Brooklyn Botanic Garden Chile Pepper Festival
Saturday, September 28, 11am to 7pm
Tickets $30 adult/$25 students & seniors