Brooklyn Bonnie & Clyde Rob Two Banks on Valentine's Day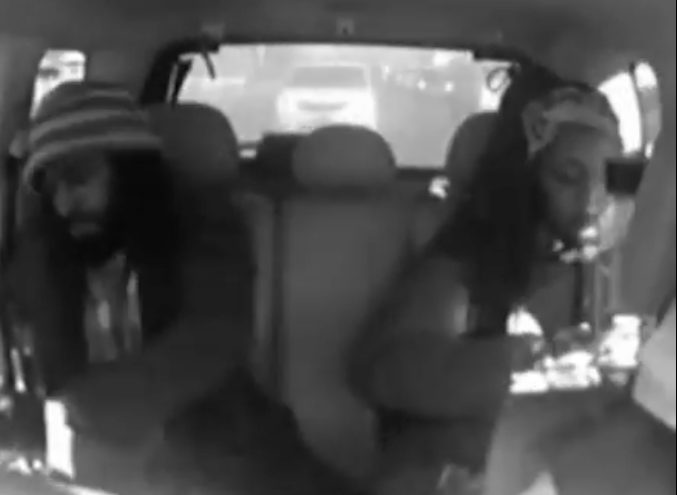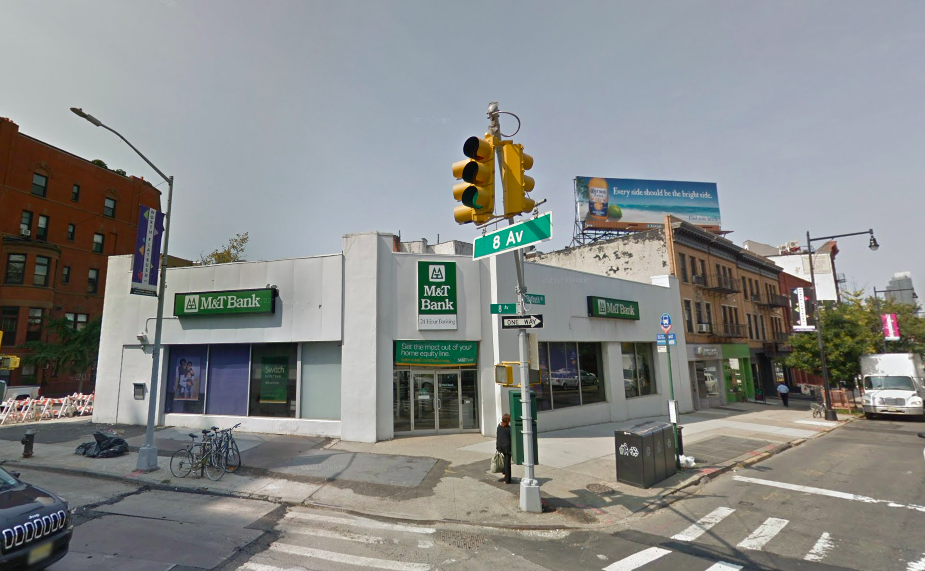 In a pair of Valentines Day robberies, the suspect that's been running rampant through Brooklyn banks struck again, notching his sixth and seventh bank jobs of 2018.
Police first announced the pattern of robberies in mid-January, when the main suspect and his partner had knocked over three banks in the span of two weeks. In each incident, bank tellers handed over unknown amounts of cash—so there's no telling how profitable the spree has been.
In every case, the suspect has relied on slipping a note demanding money to the bank tellers. No weapons have been displayed, according to police, though the contents and specific demands of the notes haven't been released. Police also recovered video of the accomplice the suspect has been working with.
Yesterday, the robber went one for two in his efforts, hitting banks in East Flatbush and Park Slope in the early afternoon, but only making off with cash from the latter.
At around 1:30, he entered the Citibank at Nostrand and Newkirk in East Flatbush, but ended up fleeing the scene without any cash, said police.
An hour later and a half later, he was in Park Slope, heading into the M&T Bank at 354 Flatbush, just up from Grand Army Plaza. There, the robbery-by-note method proved effective, and a teller handed over $1,110 in cash before the suspect fled, said police.
Police have released yet another photo of the suspect, once again obscuring his face with a long, striped scarf: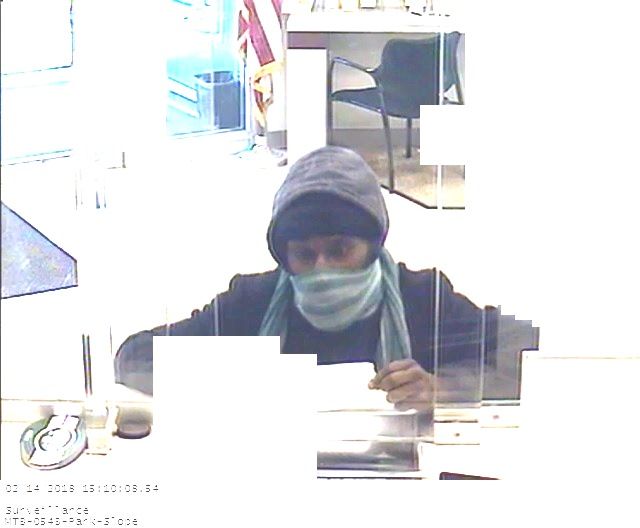 So far, previously released video of the robber his accomplice provides the clearest views of Brooklyn's Bonnie and Clyde:
Here's a full list of the banks and neighborhoods that have been hit by the duo in the last two months:
January 2: Ponce de Leon Bank, 169 Smith Street, Boerum Hill
January 9: Dime Bank, 814 Manhattan Avenue, Greenpoint
January 17: Chase Bank, 20 Flatbush Avenue, Downtown
January 31: Capital One Bank, 420 Court Street, Carroll Gardens
February 5: Investors Bank, 314 7th Ave, Park Slope
February 14: Citibank, 1882 Nostrand Ave, East Flatbush
February 14: M&T Bank, 354 Flatbush, Park Slope