Brooklyn Battles: History Stories of Community, Development and Preservation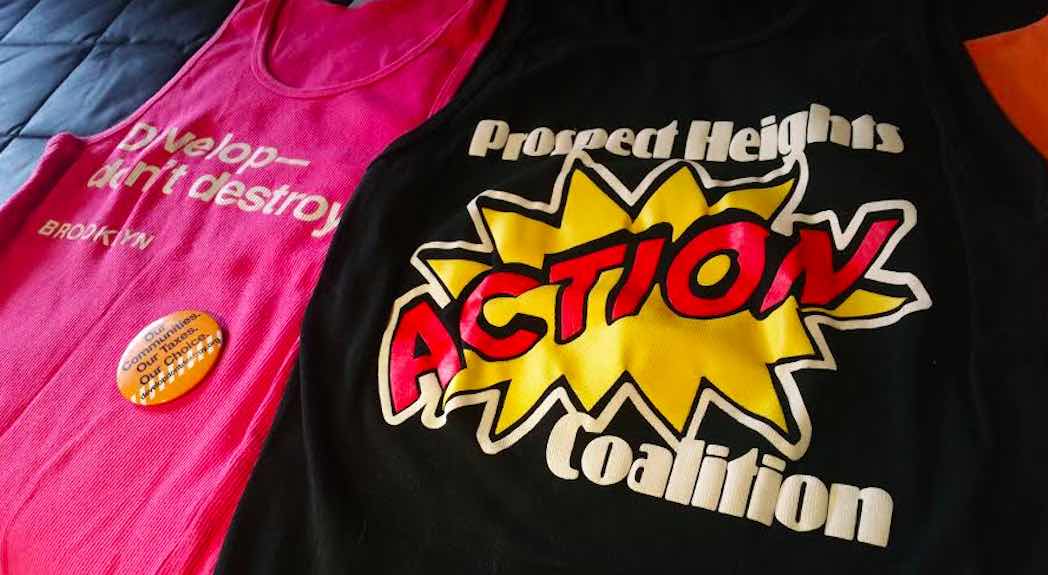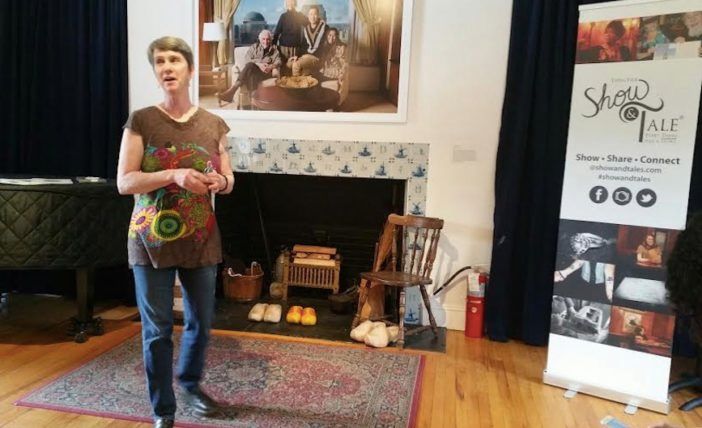 Personal historian Martie McNabb has always been interested in people's lives and how they chose to live them. It inspired her to start an archival business called "Thingtide Show & Tale" to promote storytelling through intimate moments, documents, memorabilia, and objects.
McNabb hosted "Show and Tale: Brooklyn Battles" in recognition of Personal History Awareness Month at the Old Stone House in Park Slope on Saturday. It was a day of remembrance and reconnecting with old Brooklyn roots.
"Show and Tale is all about bringing an object and telling your story," McNabb told the Park Slope Stoop about her business."It's amazing what people have in their homes and attics, from canon balls to pictures."
As a visual storyteller, McNabb has hosted 95 show and tales, bringing communities together to share their experiences. Through her membership in the Association of Personal Historians, McNabb met other historians who had a similar passion for preserving people's life stories.
"The other members of the association quickly fell in love with the idea and took it around the world," she added.
With its humble beginnings in Prospect Park, Brooklyn, McNabb's "show and tale" concept has expanded across the U.S., Canada, and overseas to Australia and England. She also told us she's in talks with a colleague in Pakistan who wants bring this form of storytelling to the Middle East.
But why the Brooklyn Battles theme? The idea started in December 2015 when McNabb and Old Stone House executive director Kim Maier had conversations over Brooklyn's early development phase.
"Brooklyn wasn't paid much attention to, and now, in recent years, everyone wants to live here," McNabb said of the ever-changing borough. "Renovation is constant."
McNabb's guests and closest friends began to fill the cozy 18-century Old Stone House room and were ready to share their piece of Brooklyn history.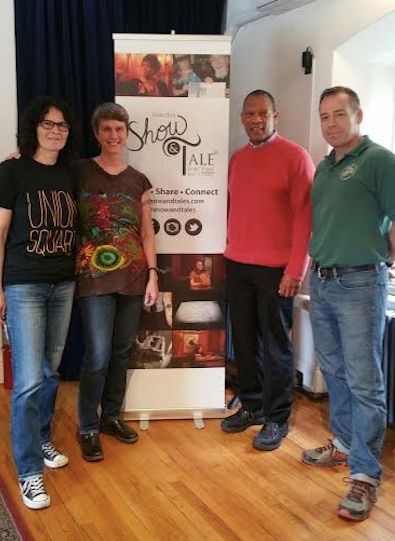 In attendance, was Don Perry, CEO of Digital Diaspora Family Reunion, a social media campaign connecting people with their family archives, and Brian Hartig from The Brownstone Detectives, a Brooklyn-based team that focuses on the research of old homes.
Bob Biegan, McNabb's neighbor, shared his "Battle of Long Island" story, also known as "The Battle of Brooklyn Heights" by passing around framed maps preserved from the 1890's.
According to history itself, it was the largest Revolutionary War battle fought between the British Army and General George Washington's troops to gain control over New York territory in 1776. The fight took place in the southern part of Long Island, which is known as Brooklyn today.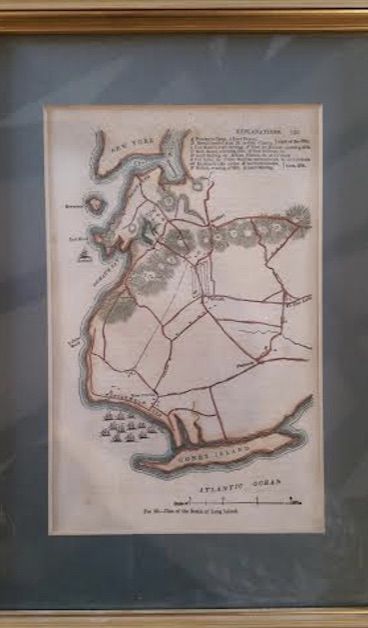 When it was McNabb's turn to present her Brooklyn battle, it got personal. She shared with the audience shirts that read: "Develop – Don't Destroy, Brooklyn" and a button engraved with "Our Communities. Our Tale. Our Choice."
McNabb collected those items from groups like Prospect Heights Action Coalition, Develop Don't Destroy Brooklyn, who expressed frustration over developer Bruce Ratner's Atlantic Yards project, which includes Barclays Center and 15 high-rise buildings.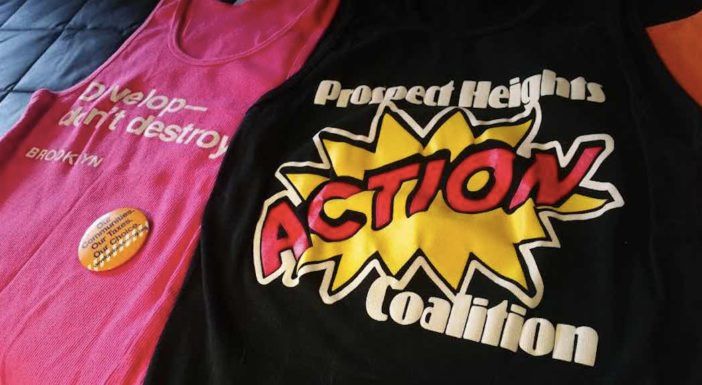 "I was not a supporter of the Atlantic Yards project," McNabb said. "It has not been a great thing for my neighborhood in terms of the economy."
The controversial $4.9 billion development continues to be a modern day Brooklyn battle between developers and working class Prospect Heights residents who can't afford to live in the area anymore.
"It was a done deal before we [her community]  had any saying," McNabb noted. But she acknowledged that she has moved on and is "accepting" the change.
What's next up for McNabb? She has more show and tales in the works for this fall. One in October for Family History Awareness Month, complete with an antique roadshow, the second, for Veterans Day in honor of war heroes.
"I didn't know what I was stumbling on when I started this," McNabb said. "The difference is show and tales are more like sharing events."