Brooklyn Baklava Sets Up Shop in Boerum Hill
BOERUM HILL – Brooklyn Baklava has set up a brick and mortar shop on 4th Avenue in Boerum Hill. The big "Coming Soon!" sign in the window is hard to miss, but don't let it fool you – you can snag the treats now, they just aren't having their full grand opening for another two weeks or so.
There isn't much room inside for the customer – a few chairs and space on a display table, so we recommend this for more of a takeout situation. The operation, on the other hand, sprawls back into the building, with big mixing bowls and baking tools on view.
There are two large counters in the store, mouth-wateringly full of honeyed baklava, nuts, and different cookies. Tables to the side of the store are full of the same, with dried fruits and berries as well.
The shop is run by the Najjar family, who moved to New York from Tripoli in the 1900s. The New York Times wrote about them serving baklava treats from their wholesale bakery in Bay Ridge, at International Gourmet Delights on Bay Ridge Avenue back in 2000.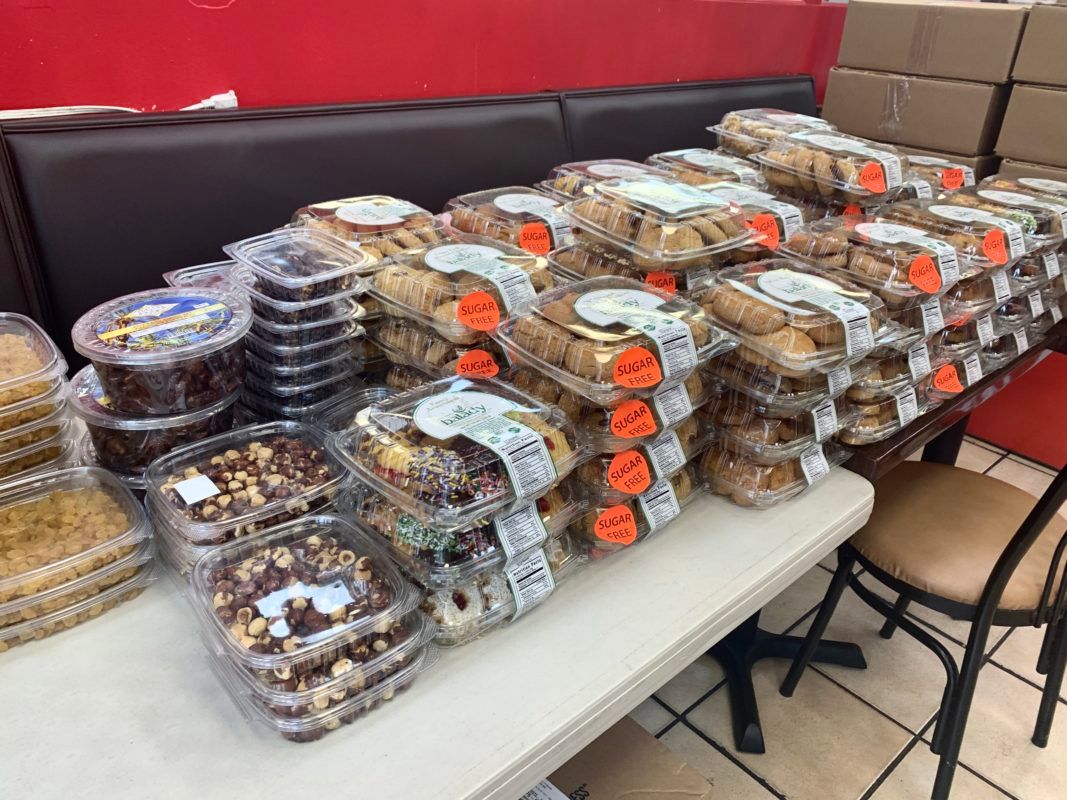 The employees are friendly and quick to offer free samples. There are many variations available, including vermicelli baklava and a half-moon version, if you come at the right time. One of the times we visited, they kindly gave us 10 pieces when we ordered 8, and only charged us for the latter.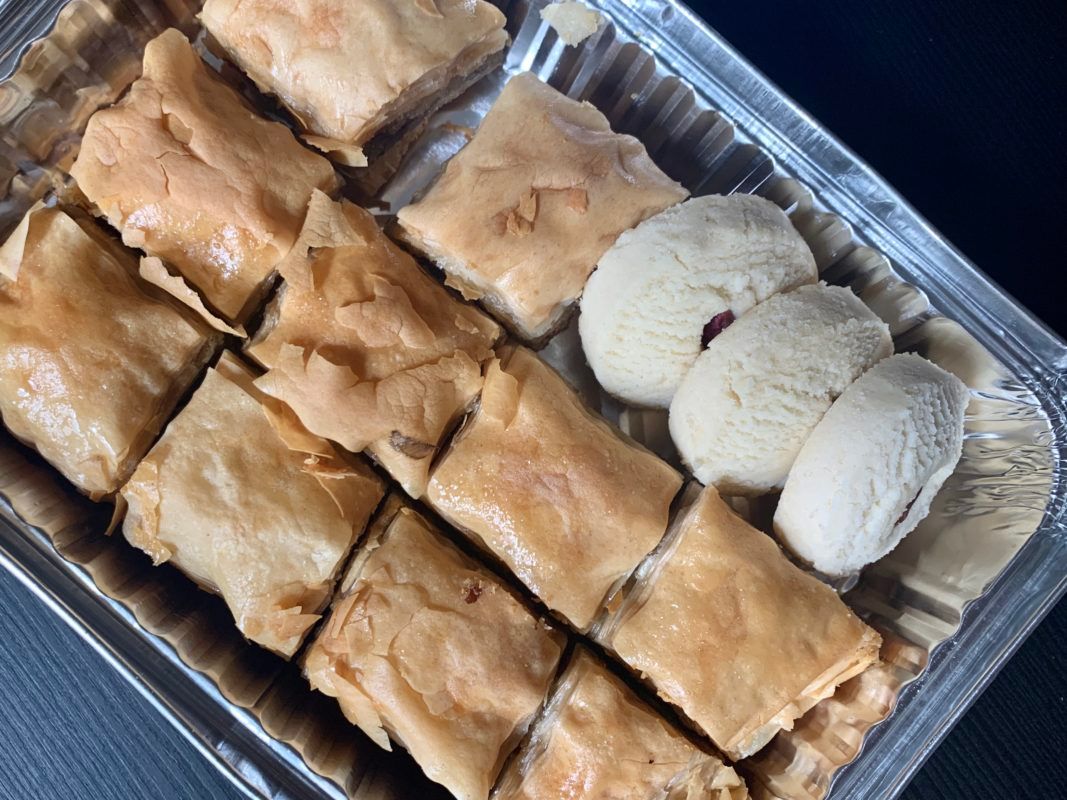 We can wholeheartedly recommend the classic, vermicelli, and ghraybeh cookies. The baklava has that perfect crispy layer on the bottom, and the pastry crumbles beautifully when you eat it. Prepare to get it all over your counter and hands.  Two (or three, or four) pieces make for a perfect dessert or snack.
Brooklyn Baklava is located at 42 4th Avenue, between Pacific and Dean Streets. They are open daily from 9:00 am-7:00 pm.