Brooklyn ARTery Workshops Back at Cortelyou Greenmarket This Sunday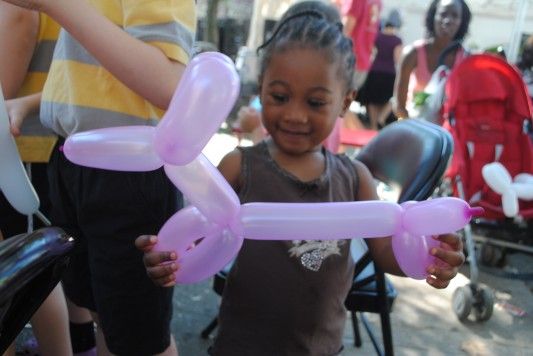 Stop by for another round of classes from Brooklyn ARTery this Sunday, August 5, at the Cortelyou Greenmarket. Many of the sessions from the first round are back, plus an additional one from a familiar face:
9-9:45am: Animal Balloons
Back by popular demand
10-10:45am: Cardboard Sculpture Masks
With moving parts! From neighbor (and monster videographer) Arsenio Assin.
11-11:45am: Origami Pinwheels
Fun and easy, with pretty papers
12-12:45pm: Book Binding
Another successful repeat performance
1-1:45pm: Mosaics
Once again, with our Brooklyn Recycling Project partners
2-2:45pm: Fruit and Herb-Infused Mocktails
Another chance for you grown-ups to impress your friends at summer BBQs
After you've checked them out (or if you attended any of them the last time), Susan has a survey up here where you can give feedback about what you'd like to see in the future.
Photo via Brooklyn ARTery.