'Brook-Linsanity" Erupts As Jeremy Lin Inks Three-Year Deal With Nets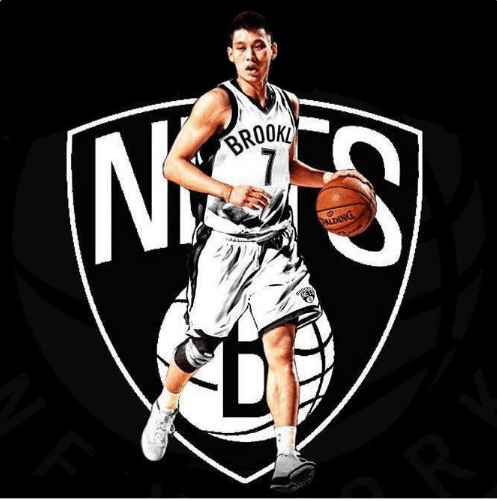 The Brooklyn Nets merchandisers just got a huge shot in the arm after point guard Jeremy Lin signed a deal to call Barclays Center his home for the next three years.
Whether it'll be "Brook-Lin," "Brook-linsanity," or a different saying — it's safe to say someone is working on it at this very moment.
Sources told ESPN that 27-year-old Lin's three-year deal is valued at $36 million. This morning, Lin tweeted out his image dribbling a basketball and sporting a Nets uniform. "The journey continues…thankful for the next chapter!! #Godisgood," says the tweet.
Lin is best know for bringing "Linsanity" to the New York Knicks, when he played for them during the 2011-2012 season. At the time, it seemed as if the player came out of nowhere. But within a span of 35 games with the Knicks, he had an average of 14.6 points and 6.2 assists.
One of Lin's most exciting moments came on February 14, 2012 when he sunk a game-winning three-pointer against the Toronto Raptors with less than a second left. The Knicks won that game 90-87.
Lin also inspired both Asian-American and Asian players and sports fans from around the world. "Nobody in this gym sees you for your skin color or hair color," said Mike Mon, an official with the North American Chinese Basketball Association. "Every single one of these guys at some point has dealt with the fact that he has been the only Asian player on the court," he told The New York Times.
But "Linsanity" did die out, and he's bounced around the league since 2012, playing for the Houston Rockets, Los Angeles Lakers, and Charlotte Hornets.
The signing may not come as much of a surprise to those who recall Lin's close relationship with then-Knick assistant coach Kenny Atkinson. Atkinson is the brand-new coach for the Nets. "I know how much he was there for me," Lin said of Atkinson, referring to his Knicks days.
The Nets are in rebuilding mode, and we won't know for sure if Lin will be able to bring a spark to the team after their poor 2015-16 season. Recent personnel changes include veteran forward Thaddeus Young's trade to the Indiana Pacers, and the waiving of point guard Jarrett Jack (who Lin is essentially replacing).
In addition to Lin, the Nets drafted Coney Island-native Isaiah Whitehead, a Seton Hall alum and former basketball star at Abraham Lincoln High School.
A documentary film about Lin's life was released in 2013.