Rezoning of Luxury Brighton Beach Apartment Building Advances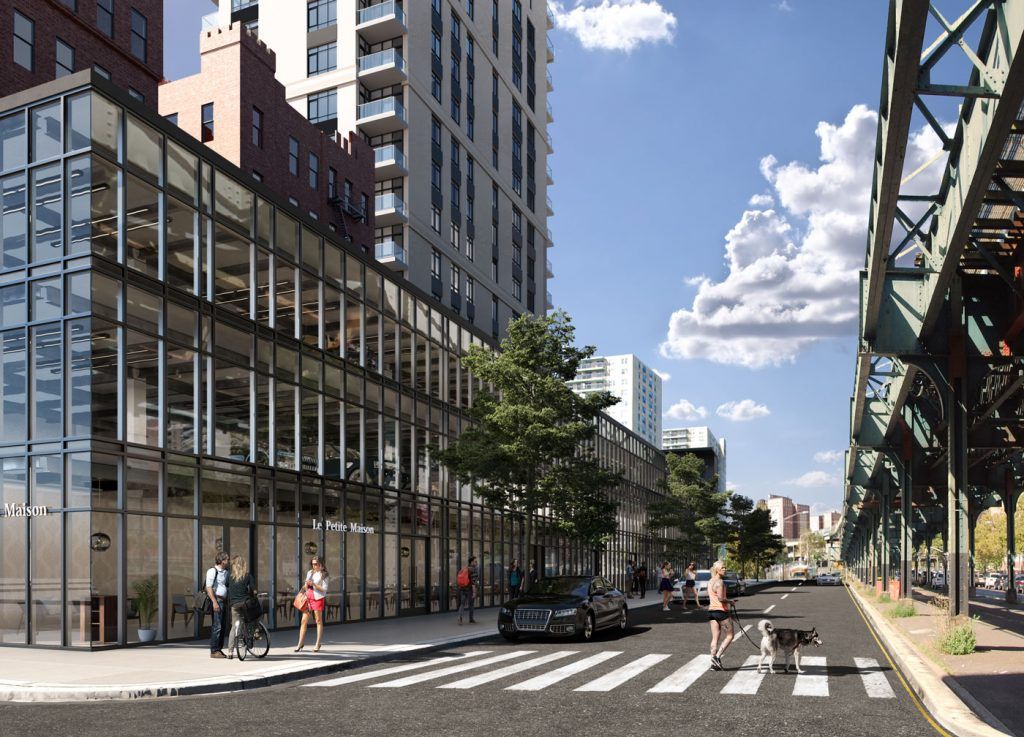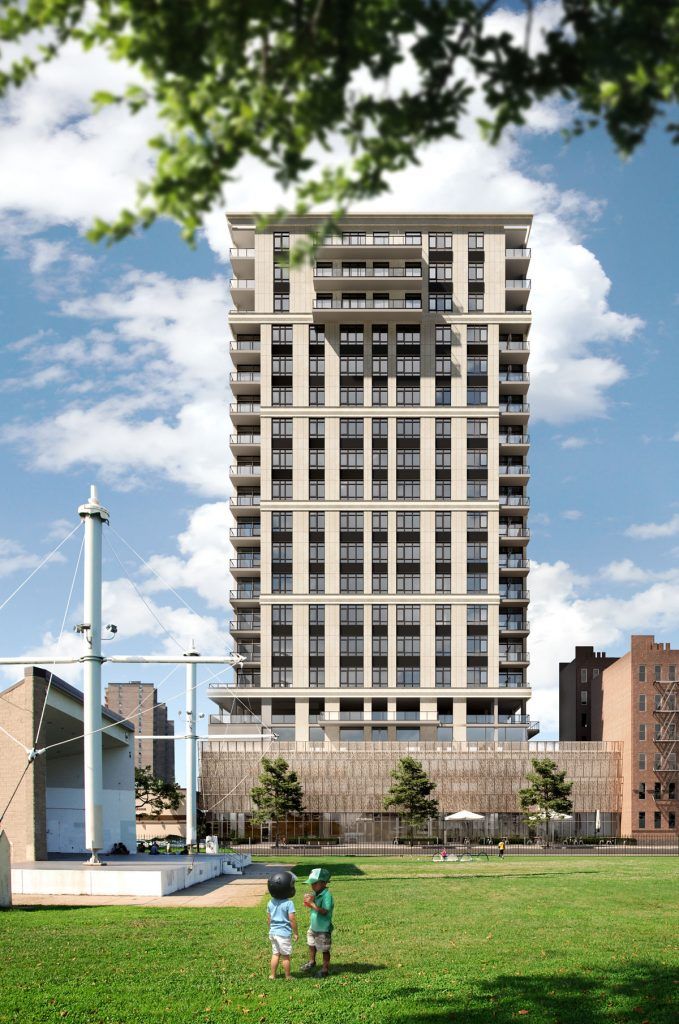 Seven members of the land use committee of Coney Island and Brighton Beach-based Community Board 13 voted unanimously Tuesday night to recommend approval of a rezoning proposal that would allow developer Rybak Development to create 6,000 square feet of commercial retail space on the ground floor of a new 20-story, 114 unit residential tower on 271 Sea Breeze Avenue.
The proposed rezoning heads next to a planning meeting with Borough President Eric Adams' office Wednesday (today) before going to the City Planning Commission and City Council where Councilman Chaim Deutsch has indicated his support for the change.
Although the development company has not yet sought commercial tenants for the proposed ground floor spaces, Sergey Rybak, the company's principal, said that Soup N Burger, Orso Coffee, and The PokéSpot had all reached out to him to express interest in the location but he would have many others interested once the spaces came on the real estate market.
Under existing zoning rules, the space can only be used for parking or medical offices, according to Eric Palatnik, a lawyer for the project. That would mean without building the commercial spaces the building would have 150 parking spaces. With the zoning change, the building would reduce parking capacity to 130 spaces with as many as 25 of those spaces allocated to customers of the commercial establishments. Palatnik said the zoning change would add to the aesthetics of the ground floor as well as increase lighting on West Brighton Avenue at night.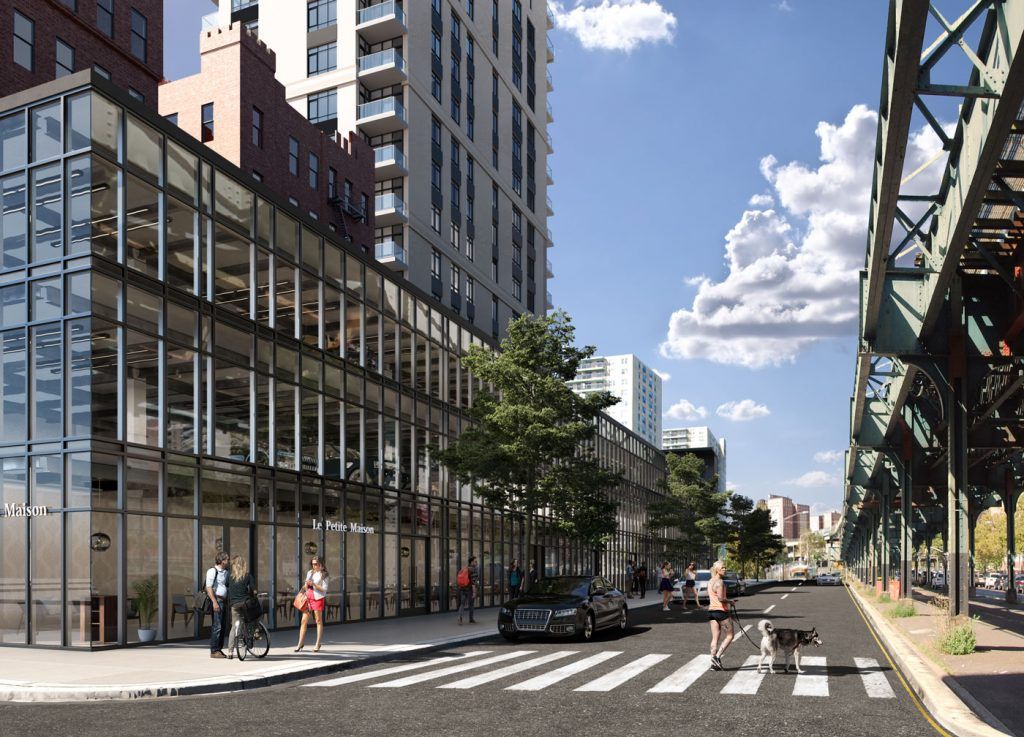 The rezoning application did not face strong community resistance at the committee meeting, however, former Community Board 6 district manager and current Brighton Beach resident Craig Hammerman came to the meeting with a letter outlining 11 of his proposed improvements to conditionally approve the developer's application.
Among his suggestions, Hammerman wants the developer to set aside parking spots for car sharing vehicles to make car rental services such as Zip Car and Car-2-Go convenient for building residents. In response to Hammerman's letter, Palatnik said the developer would be amenable to contracting with a shared vehicle operator and that the idea may benefit the building's tenants. Although the land use committee did not consider Hammerman's proposals he said he would continue to suggest them in further stages of the application.
The 180,000 square foot luxury tower has been financed by a $47.5 million construction loan from Bank Leumi. Rybak bought the site in June 2018 for $13.5 million. Of the 114 apartments, 30% will be designated as affordable housing units. When completed, the building's amenities will include a gym, a child playroom, balconies and a 24 hour doorman, and will be among other new developments in the area.