Briefing 4/13: Boro Park Firehouse With 11 Firefighters Testing Positive, Face Coverings Mandated, Giving Birth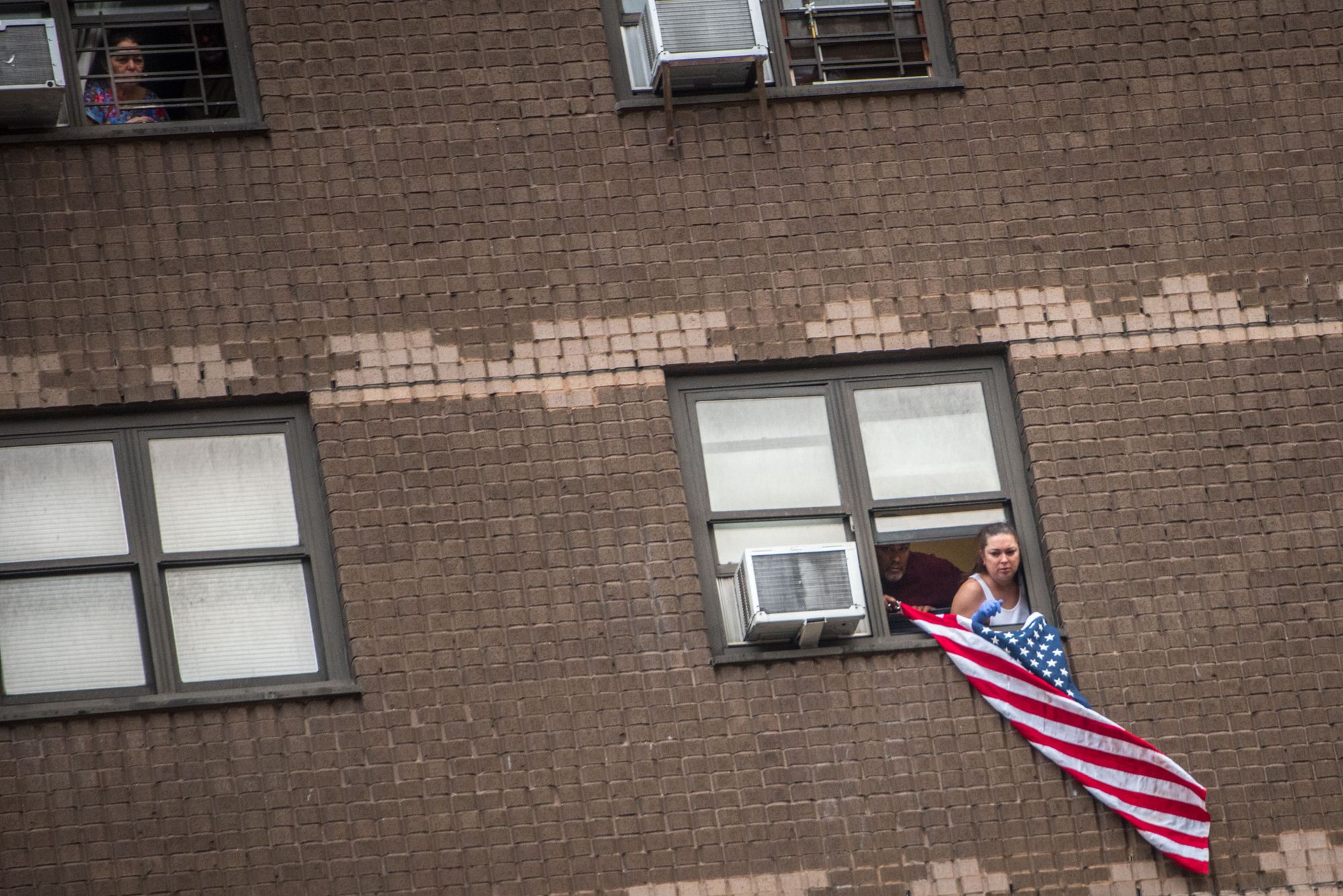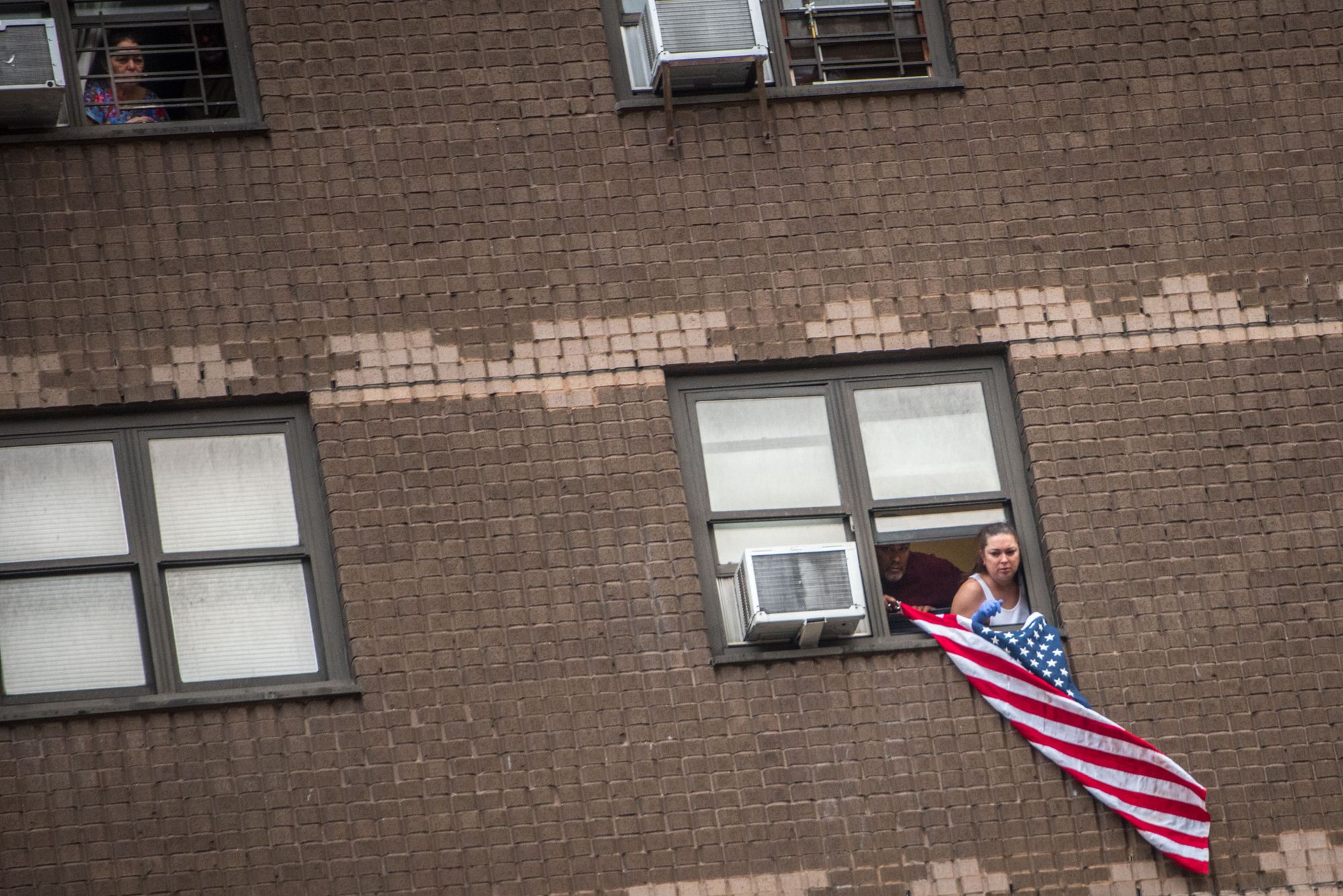 Happy Monday! We hope you enjoyed your weekend. It's raining out, so continue staying indoors.
As of 5 p.m. yesterday, there are 104,410 confirmed coronavirus cases in NYC. In Brooklyn, the number has gone up to 27,462. There is a total of 6,182 reported coronavirus-related deaths in NYC, with 1,746 in Brooklyn.
Anthony Causi, 48, a longtime sports reporter for the NY Post, died from the coronavirus. He was a Brooklyn native, growing up in Bensonhurst and joined the Post in 1994. "He was, quite simply, one of the best sports photographers in New York City, capturing all the major moments of the past 25 years. Soft-spoken, funny, but most of all kind — he was respected by those he photographed and admired by those with whom he worked," Post Editor-In-Chief Stephen Lynch said.
David Gomez, an ex-MMA fighter, has coronavirus symptoms, with a high fever while at Brooklyn's federal jail, the Daily News reported.
The Brooklyn Democratic machine is quietly trying to knock insurgent candidates off the ballot in upcoming elections, the Intercept reported. In Kings County, "a member of the local Democratic committee and another person connected to the campaign of a party-backed candidate have filed complaints with the Board of Elections against the candidates running against her in a special, nonpartisan election for an open city council seat."
The NY Times published another story about the incredible Brooklyn Hospital Center. This time, it's about pregnancy during the coronavirus, where "nearly 200 babies have arrived since March. Some pregnant women have fallen extremely ill, but doctors are winning battles for their lives and their children's."
Firehouse Engine Co. 282/Ladder Co. 148 in Boro Park, has 11 firefighters who have tested positive for the coronavirus. Many of those firefighters believe "they caught the deadly bug while responding to crowded 'places of worship, schools and mikvahs,' or ritual baths, in the ultra-Orthodox Brooklyn enclave," an FDNY employee told the Post.
A Brooklyn mother recalled giving birth alone while awaiting coronavirus test results last Sunday. As soon as she gave birth, her baby was taken away. "No one told me that because I was being tested, that I wouldn't get to interact with my child… Cognitively, I understand that. Emotionally? I was done," LaToya Jordan told CBS News. The next day, Jordan's test came out positive, while her baby was negative. She was able to take her baby and home and was told to wear a mask around her baby at home.
Face coverings are mandated for all essential workers in NYC.
NYC Council Speaker Corey Johnson is calling for an emergency fund for final resting arrangements for low-income New Yorkers.
Alternate-side parking rules have been suspended until April 28.
NYC Health & Hospitals is hiring 500 non-clinical staff.
The coronavirus pandemic closed all schools causing students to take part in distance learning. But learning from home isn't easy when parents can't speak English, we reported on Friday.
Here's how restaurants are keeping their Brooklyn neighbors going.