Briefing 3/23: Back To School (Again), Drive-Through Testing, Inmate With Coronavirus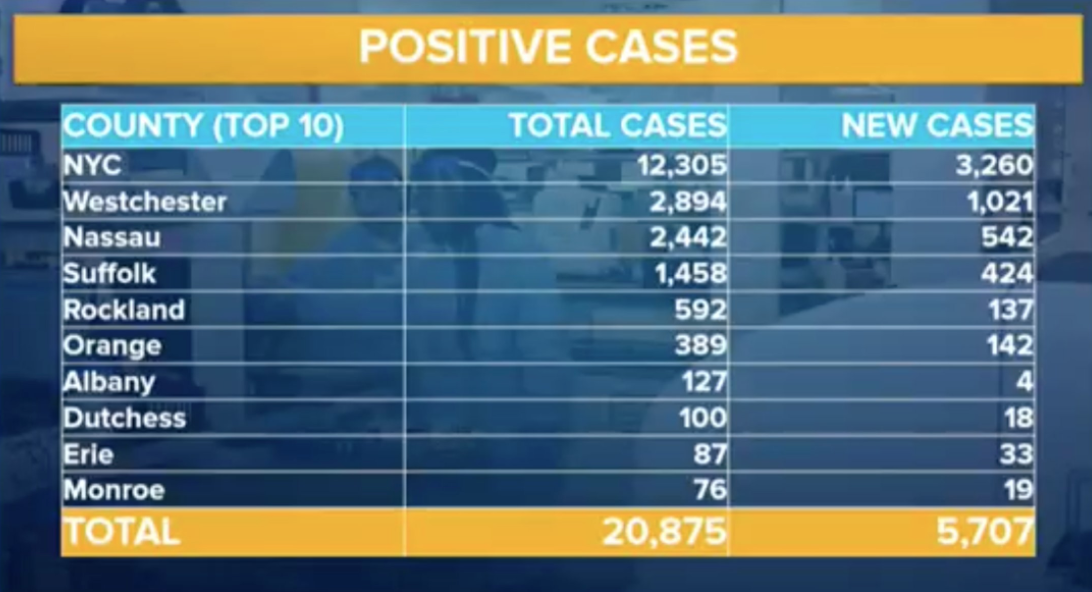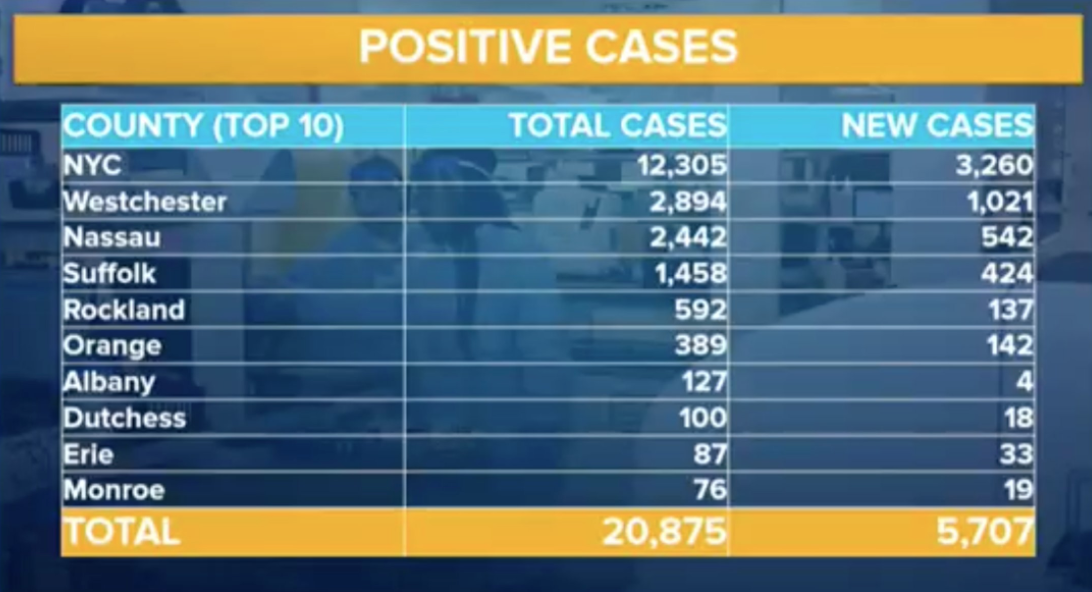 Good afternoon! We hope you enjoyed the weekend in the comfort of your homes or six feet apart. Here's today's coronavirus briefing:
The number of cases in NYC has gone up to 12,339, including 3,494 in Brooklyn. There are a total of 157 related deaths in the state so far, as per Governor Cuomo this morning.
As the Governor said last week, with an increase in testing will come an increase in numbers. NY went from testing 1,000 people a day to testing 16,000. STAY HOME!
It's 'back to school' for public school students (again)! Online distant-learning begins today.
Brooklyn now has drive-through testing for the coronavirus, AMNY reported. It is outside Coney Island Hospital's Ida Israel Center on West 17th Street. And it's by APPOINTMENT only. To make an appointment, call the NYC Health Department Coronavirus hotline at 888-364-3065.
This week, another testing facility will also open at the MCU parking lot in Coney Island.
Mayor Bill de Blasio announced temporary protected lanes on Smith Street in Brooklyn, Streetsblog reported.
The NYC Department of Health and Mental Hygiene offered very specific guidance on having sex during the pandemic.
The first federal inmate has tested positive for the coronavirus at the Metropolitan Detention Center in Sunset Park, AP reported.
Distilleries in Brooklyn are using their leftover alcohol and are making hand sanitizers, the Daily News reported.
Rent is due on April 1. Brooklyn Borough President Eric Adams is calling on rent and utility payments to be suspended for 90-days.
A Brooklyn Supreme Court judge tested positive for the coronavirus. She is the second confirmed NY judge to have done so, the Post reported.
Industry City also has two new confirmed cases, the Post reported.
Moisha's Supermarket is limiting the number of shoppers inside to 50 at a time.