Brick Oven Pizza Comes To Cursed Corner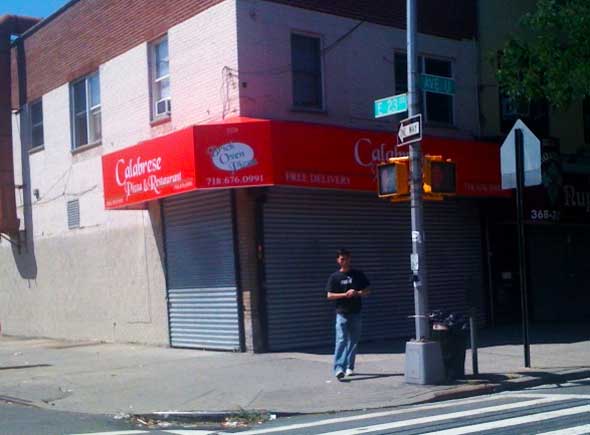 Calabrese Pizza & Restaurant is slated to begin serving up brick oven pizza at 2224 Avenue U very soon, it seems. The dough-tossers tossed up their signage just a few days ago.
We're wishing them the best, because it seems like the storefront may be cursed. Remember Tai Yuan? Well, then you've got a good memory for short-lived businesses of total insignificance. They occupied the spot for just a few weeks before shutting down in April. And before that was Tai Shan, which lived a little longer, but still didn't amount to more than a blip on the local gastronomical scene.
Good luck, Calabrese. The area needs some brick ovens, and hopefully you'll wrangle a name for yourself as one of the few to service the niche. Then again, we also need some Thai…