Brick Oven Bread, New Georgian Bakery, Opens On Kings Highway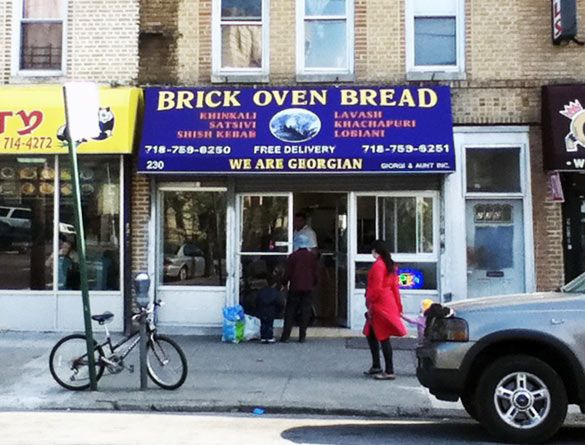 A new Georgian bakery named Brick Oven Bread has opened, selling hot khachapuri, lavash and khinkali from its storefront at 230 Kings Highway.
An employee told Bensonhurst Bean the business opened within the past month or two, and we could smell the heavenly scent of fresh-baked breads billowing out the store's doorway.
Has anyone visited? How are they doing?