BRIC Collaborates With DeKalb Market Hall In Showcasing Local Artists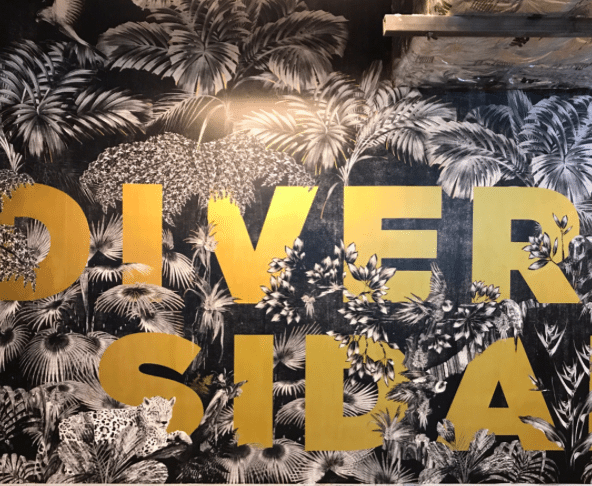 As if the selection of food options wasn't enough of a draw, DeKalb Market Hall partnered with BRIC to showcase murals created by local artists at the popular, new food hall.
BRIC announced last week that it had collaborated with City Point (445 Albee Square West) and Anna Castellani, the Founder of Foragers Market and Managing Partner of DeKalb Market Hall, in bringing artwork to the dining destination. Works by Brooklyn-based artists Tatiana Arocha, Cern, and Olalekan Jeyifous adorn the walls of the marketplace.
Arocha's Diversidad was inspired by childhood trips to Colombian rainforests with her anthropologist father. Her murals celebrate biodiversity, surrounding viewers with monochromatic nature scenes layered with birds, insects, and plants.
Cern's Remembrance of Nature feature's the artist's signature watercolor technique using dripping India ink to reflect his graffiti days in the 1990's. The work illustrates the role technology plays in our daily lives by combining "exaggerated figures into an amorphous, brightly colored background."
Jeyifous' Hifi De Stijl is a large-scale digital interpretation of the Dutch De Stijl art movement's mix of geometric forms and primary colors. The bright, playful colors and geometric shapes suggest a whimsical world composed of building blocks or Legos.
BRIC presents free cultural programming throughout Brooklyn and promotes new work by artists and media-makers who reflect the diversity of the city.