Breaking News: Rents High in South Slope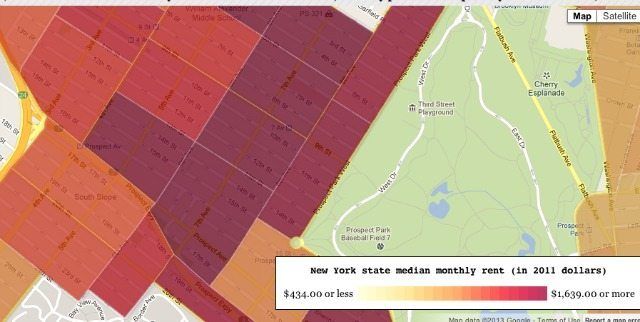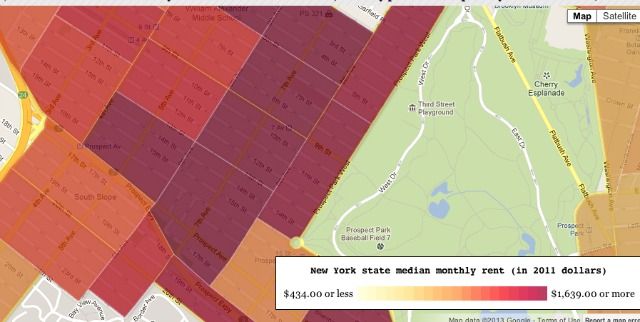 If you're looking for a great way to kill some time, check out the Rich Blocks, Poor Blocks interactive map. Based on the 2007-2011 American Community Survey, the map divides areas by census tract, and then breaks down info about income and rent.
In news that should come as no surprise to anyone, our neighborhood is churning out some high rents, with numbers skyrocketing the closer you get to the park. For example, in the tract that covers 13th Street to Prospect Avenue, and between 4th Avenue and 8th Avenue, the median monthly rent is $1,619.00 (+/- $266.00). In comparison, the state average is $812.00 to $1,013.00.
If you're straddling the area of 5th Ave between the Prospect Expressway and 20th Street, you're looking at a median monthly rent of $1,192.00 (+/- $89.00). It goes up a bit between 20th Street and Green-Wood, with a median monthly rent of $1,237.00 (+/- $113.00).
Image via Rich Blocks Poor Blocks