BREAKING: Fire At Frank's Pizza In Marine Park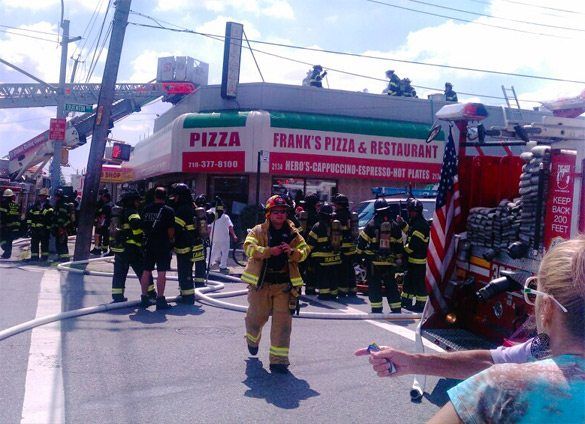 We just got word from reader Ilan S. that firefighters are responding to a call at Marine Park's Frank's Pizza, located at 2134 Flatbush Avenue on the corner of Quentin Road.
From the photo Ilan sent in, it looks like a lot of firefighters came out. You can see several checking on conditions on the roof. We're hoping the lack of thick, black plumes of smoke suggests the pizzeria will make a quick recovery, and no one was hurt in this incident.
We'll let you know if we hear anything new.
This is a breaking news story and may contain inaccuracies. We will update it as more information becomes available. If anyone has more information or additional photos, please send them to tips (at) sheepsheadbites (dot) com.