BREAKING: Child Struck By Car On Avenue Y, East 19th Street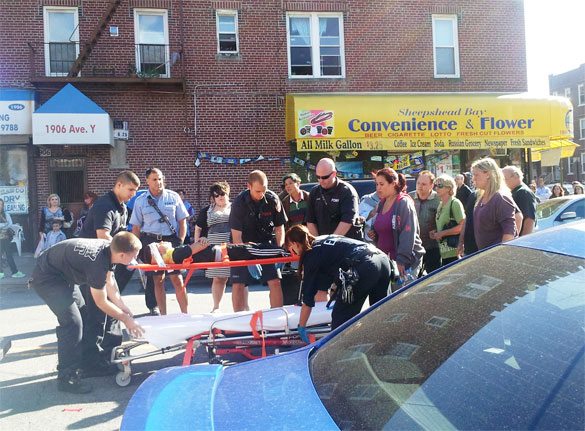 A child was struck by a car at approximately 3:00 p.m. today while crossing Avenue Y at East 19th Street, reports tipster Allan Shweky.
A witness told Shweky that the boy was crossing from the south side and was hit by a vehicle going eastbound.
It's unclear how severe his injuries are. It's also unknown if he is a student at P.S. 254 Dag Hammarskjold elementary school, located right across the street.
This is a breaking news story and may contain inaccuracies. We will update it as more information becomes available. If anyone has more information or additional photos, please send them to tips (at) sheepsheadbites (dot) com.