BREAKING: Ambulette On Fire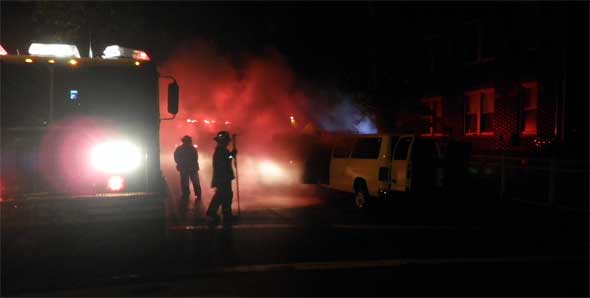 Firefighters arrived at Avenue W and East 21st Street to battle a blazing ambulette at around 12:30 a.m.
According to a witness, no one appeared to be inside the vehicle, and no one was hurt. From his home nearby, the witness described the firefighters smashing the ambulette's windows as sounding "like gun shots."
The blaze was finally put out less than 15 minutes later.
Photo and tip from BrooklynQ.