Breakfast Bite Of The Day: French Toast At Milk & Honey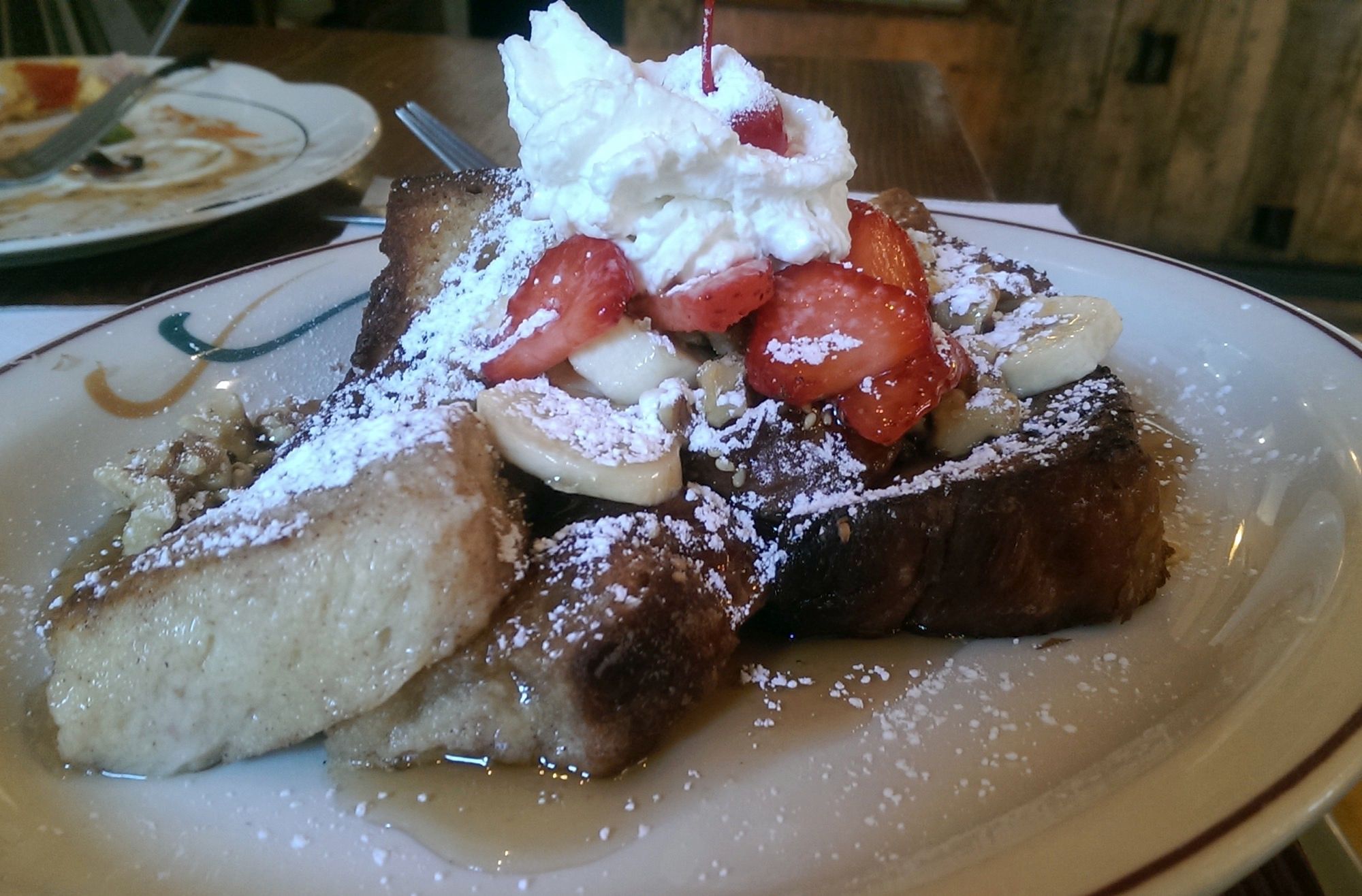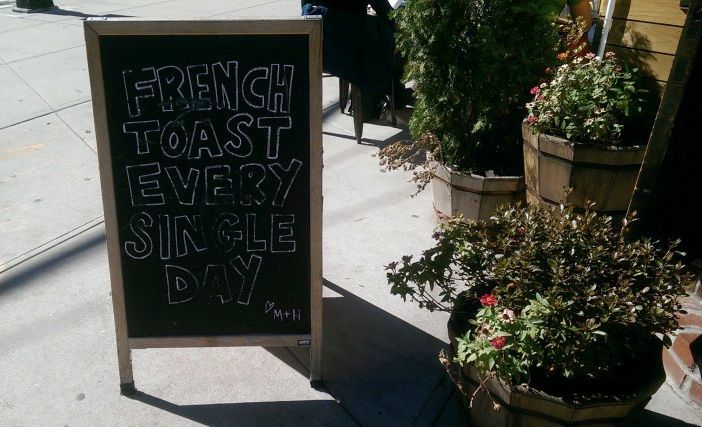 Milk & Honey, 1119 Newkirk Avenue at Westminster Road, is one of our favorite spots to stop for a cup of coffee and get some work done.
They usually have a great selection of pastries and some wonderful salads and sandwiches, but we were excited to find out that the cute, corner coffee shop has moved their French toast, which was previously only available on the weekends, to their weekday menu.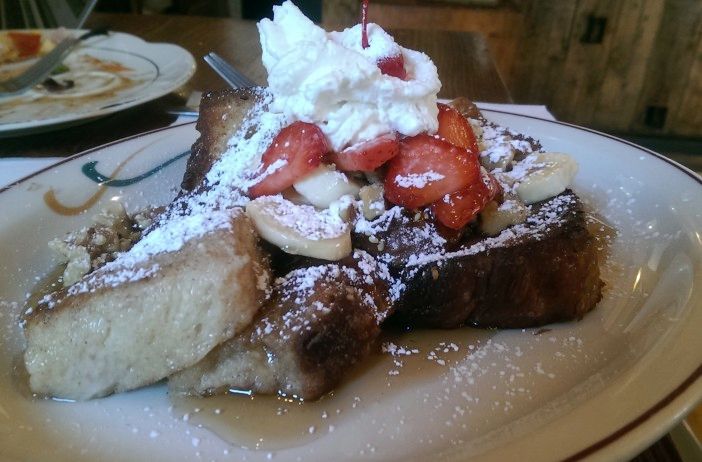 So we stopped in to grab a heaping plate of French toast, maple syrup, fruit, and whipped cream on a recent Tuesday morning. The dish is decadent and filling and we probably won't make a habit of eating on a daily basis, but it's nice to enjoy a sweet breakfast treat while writing.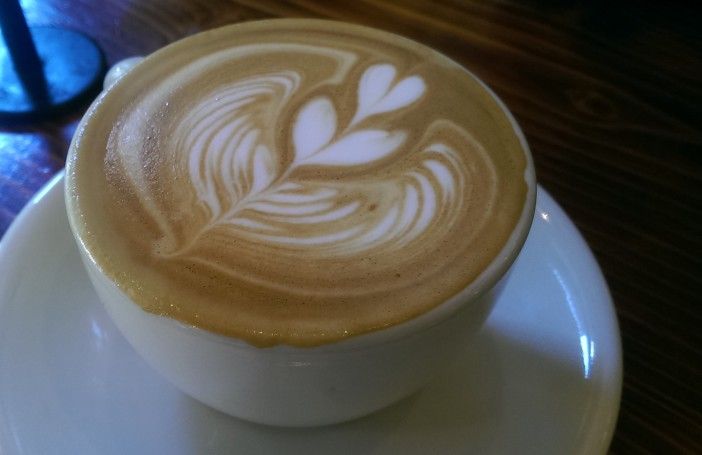 To go along with it, we love their Flat White, an Australian espresso drink similar to a cappuccino but with a higher coffee to milk ratio.
Do you have a favorite place to grab a cup of coffee in the neighborhood? Let us know. We are always looking for a good cup of joe!