A Break From Your Usual Break Is Just A Car Share Away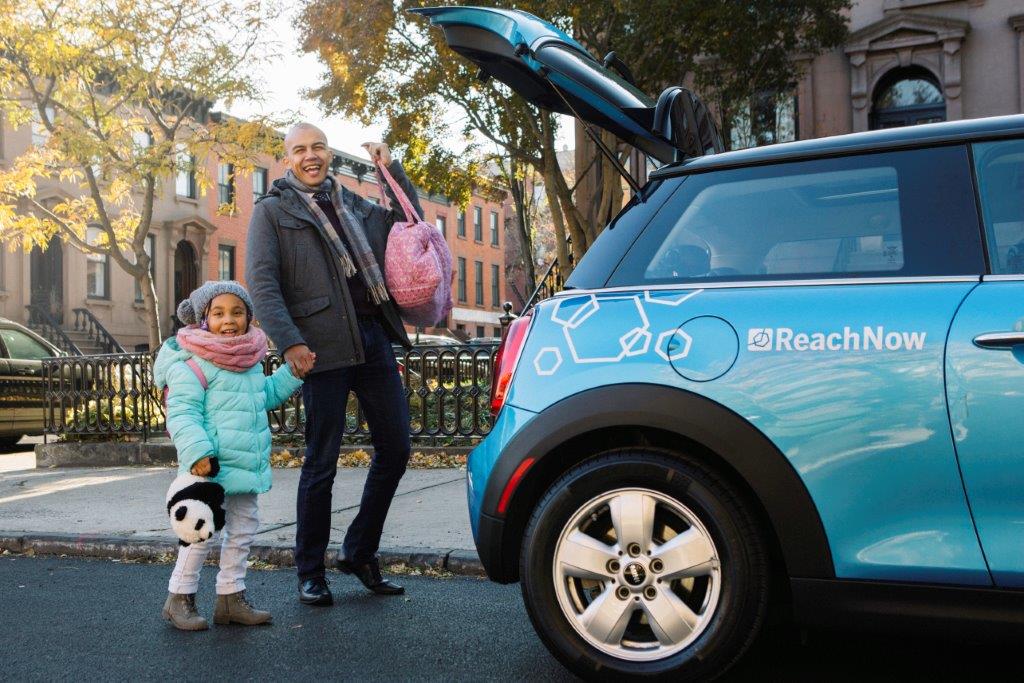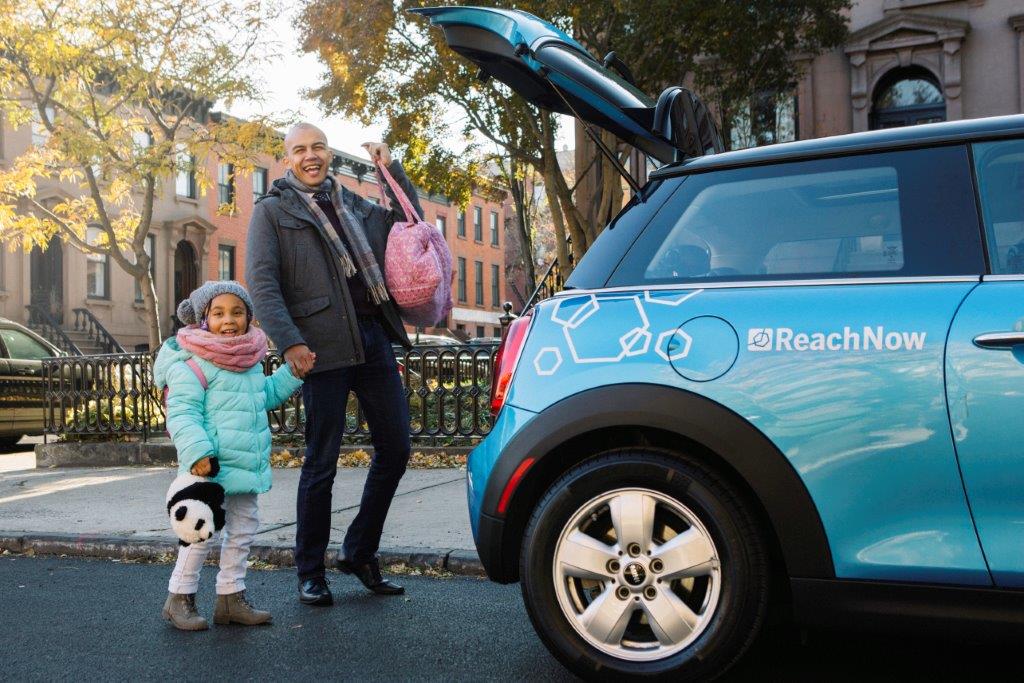 The New York City public school system serves 1.1 million children and all of them will be on break between December 25 and January 2. It's cold. Maybe snowy. Gets dark earlier. What's a parent to do?
If all the closer-to-home options have been played out, one thing car-less Brooklyn parents can do is plan a trip to some of the further-out options in neighboring boroughs using ReachNow.
As always, you can rent a car at an affordable rate without an annual membership or
sign-up fee. Every rental includes insurance, the gas in the tank, and the vehicles are large enough to bring the whole family! Just download the iPhone or Google Play app and use it to find and reserve your car. Drive for as long or as little as you like. When you're done,
return the car to anywhere in the Brooklyn home area.
Here are some suggestions to get you started that are fun but also have a little education thrown in:
STATEN ISLAND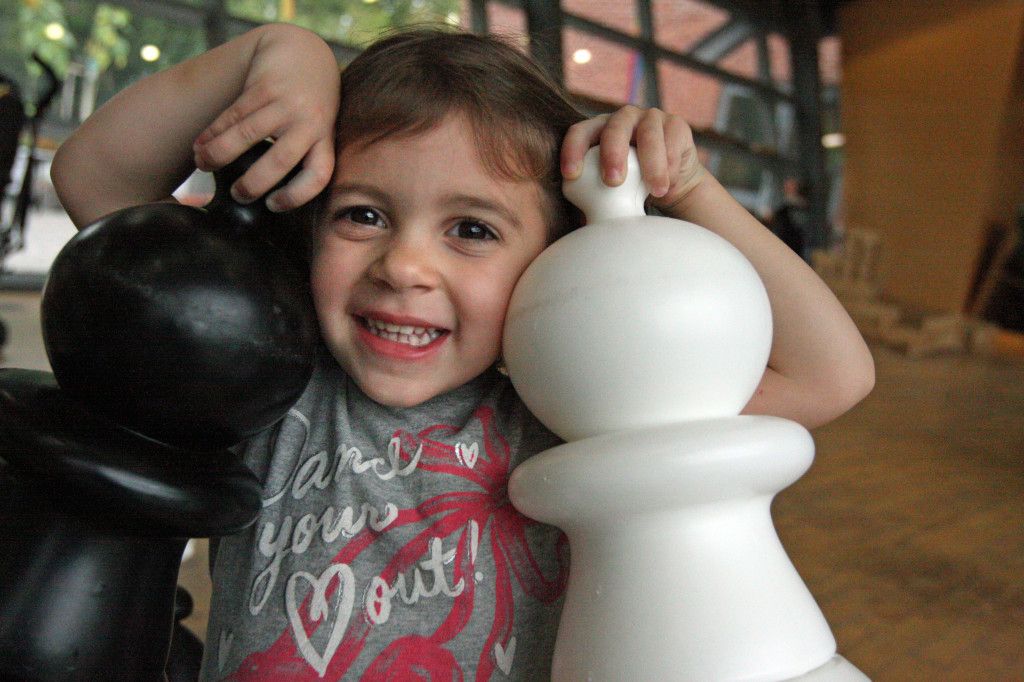 Whenever I mention how great the Staten Island Children's Museum is, the response I usually get is "Really? Staten Island?"
Yes, really.
The museum is nestled on the ground of Snug Harbor Cultural Center, which has loads of other stuff to explore as well as a lot of open space for getting the winter wiggles out or playing in the snow. It's relatively small but they pack a lot into the space including:
A Big Game room with large-scale versions of chess, checkers, Connect-4, Lite-Brite and others
Experiential rooms with lots of dress-up/imaginative play options
A refurbished 1941 fire truck!
At $8 for ages one and up, admission is eminently affordable. If you're already a member of the Brooklyn Children's Museum or another ASTC institution, make sure to mention it – your admission might be waived!
As for the other stuff Snug Harbor has to offer, there's the Staten Island Museum, visual arts exhibitions, nature walks, and more.
And did you know Staten Island has a large Sri Lankan population – with amazingly delicious food? Expand your kids' palates in one of the restaurants on Victory Boulevard or Bay Street on your way home. It's a perfect, hearty winter meal.
QUEENS
The New York Hall of Science in Corona is a fantastic place to keep your kids' interest in science afire over the break. Founded at the 1964-65 World's Fair, the museum is committed to offering "informal, hands-on learning through various products and services that use the 'design-make-play' method of bringing delight and play to educating Science, Technology, Engineering and Math (STEM)."
Use the day to explore their interactive exhibits that live at the intersection of art and science. They've got a slew of events and workshops as well and even an area just for preschoolers. Admission is free Fridays 2-5pm and Sundays 10-11am but less than a movie other times.
The Queens Museum and the Queens Zoo are right next door, so you could really make an extended day of it. If that sounds stressful, skip the museum and zoo and drive 20 minutes north to Spa Castle, where everyone can mellow out (kids under one are free and they have specials for kids up to 24 months).
If you're hungry, Queens is the right place to be. Take a look here for some ideas.
BRONX
It's a bit more of a trek from Brooklyn, but if you have a bona fide ferroequinologist on your hands, there's no place better this time of year than the Holiday Train Show at the New York Botanical Garden. This year's exhibition "showcases Midtown Manhattan's iconic skyscrapers and other architectural wonders, featuring new replicas of the Empire State Building, Chrysler Building, General Electric Building, and St. Bartholomew's Church."
And lest you think there's nothing else to see up there in the winter, as their site makes clear, there's always something beautiful to encounter.
For your bellies, the NYBG has its own dining options, but if you want something more neighborhoody, you really can't beat nearby Arthur Avenue. Go to the intersection of Arthur Ave. and East 187th Street and start wandering. You can't go wrong.
Maybe you're torn among all of these trips (and many others like the Liberty Science Center, Queens County Farm Museum, Museum of the Moving Image, etc., etc.). No worries. That's one of the beautiful things about living in New York: too many great options!
Why choose? You can plan multiple trips over the week or even reserve a car for a few days, find an affordable hotel, and take a little mini-vacation to Queens or one of the other boroughs. Your BMW or MINI can be reserved for a flat rate of 110 per 24-hour period.
Whatever you choose to do this winter break, commit to having a little local
adventure. Getting there won't be a problem with ReachNow. Enter promo code
BKLN36 in the app for a $20 driving credit. But make it quick, you only have until
12/30/17 to use it.
This post was sponsored by ReachNow. If you would like to reach our readers, please contact us.