Break Out The Floaties! Morning Rain Floods Parts Of Slope
We knew it was raining outside, but had no idea it was time to break out the ark until the trusty iPhone started screaming that we were all about to wash into the Gowanus.
How much you wanna bet the cicadas have something to do with this?
Thankfully, our side of the Slope appears to have gotten off a lot easier than the folks over on 4th Avenue between President and Garfield (shown above).
As we floated along 7th Avenue this morning, though, we did discover several storm grates that were completely covered in trash. Of course, this just adds to the curbside flooding, making it impossible to dryly cross the street in anything but super-stellar rain boots.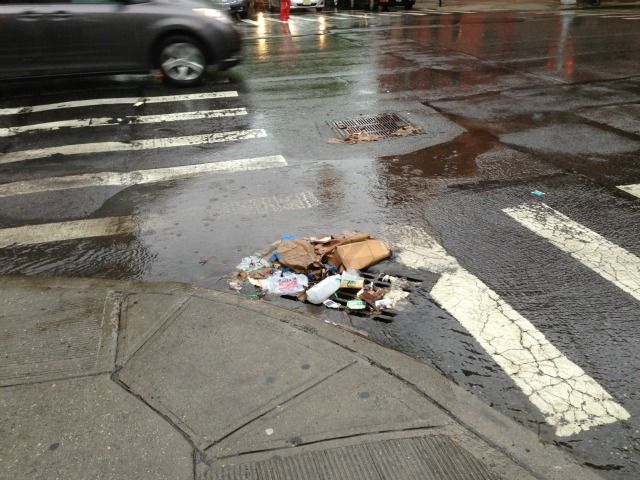 Yes, it's a pain, kinda like Mom asking you to clean up your room, but if you see a bit of trash in the road or on the sidewalk, pick it up. It will not only make the neighborhood look better, but will help prevent S.S.S. (Squishy Sock Syndrome) if and when we ever get another apocalyptic rainstorm.
Photo of 4th Ave flooding by Alex Aizenberg / Can't Be Bad