BQE Plan Could Close Brooklyn Promenade For 6 Years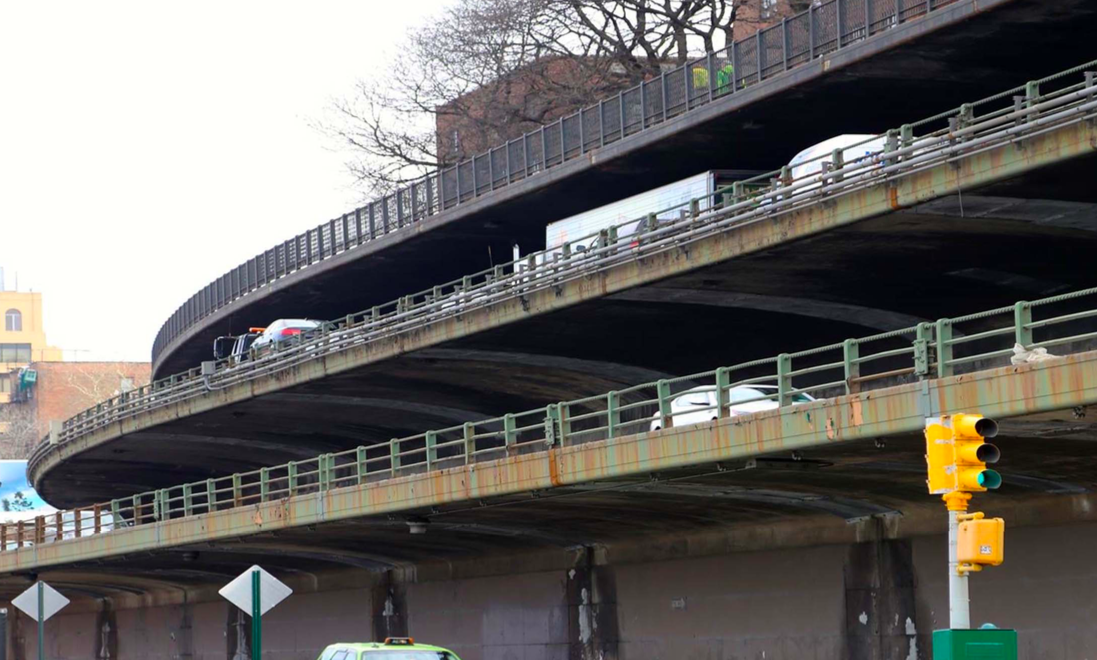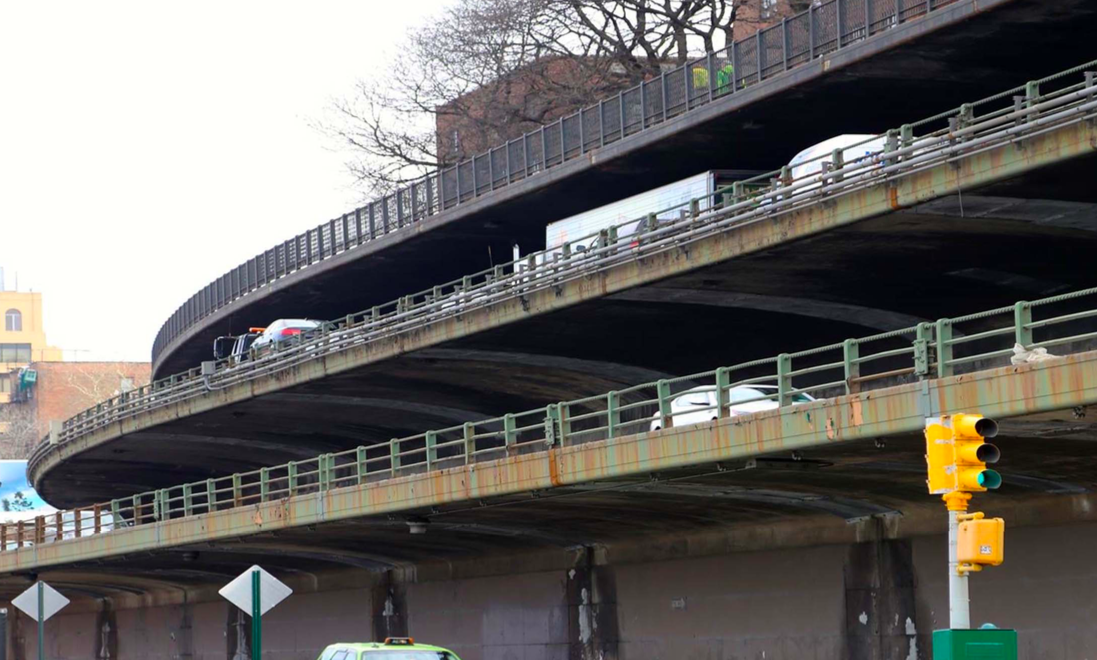 BROOKLYN HEIGHTS – The Department of Transportation announced last week two rehabilitation options to repair the crumbling Brooklyn-Queens Expressway (BQE), in particular, the section between Atlantic Avenue and Sands Street — causing the historic Brooklyn Heights Promenade to close for six years.
Both plans will cost more than $3 billion. Option one — which includes shuttering the Brooklyn Heights Promenade — comes in at $3.2 – $3.6 billion. The construction plan labeled the "innovative approach" has a six-year anticipated lifespan but will bring a considerable amount of traffic through prized brownstone Brooklyn, including a flurry of commercial traffic which frequents the 1.5-mile route.
The project includes creating a temporarily elevated, six-lane highway at the level of the existing Promenade closing the pedestrian walkway for about three years. The new roadway will take a year and a half to install. BQE traffic would then be directed to the Promenade level allowing for construction on the lower roadways.
Harry Chapin Playground will be temporarily demolished as well, according to DOT Commissioner Polly Trottenberg.
In a draft proposal from the DOT, the city agency wrote that the "innovative approach" allows for a larger Promenade once construction is complete, a new direct connection from the Brooklyn and Manhattan Bridges to the BQE without additional closures, and reductions in noise and vibrations for those living near the BQE.
Following construction, Columbia Heights Street will be wider, Robert Collyer, DOT Deputy Commissioner of Bridges, told reporters during a press conference on Sept. 21.
The second option includes an incremental lane-by-lane closure during nights and weekends, extending the project two additional years making for an 8-year overhaul of the BQE.
The "traditional approach," would not allow for larger community improvements eliminating the idea of an extended promenade but drivers would experience wider lanes and added shoulders during the construction.
The "traditional approach" would also cost more than the "innovative approach." DOT estimates the project would cost $3.4 – $3.6 billion.
Officials said 153,000 vehicles travel along the roadway and overnight lane closures would last for 4.5 years of the eight-year trajectory. Officials also said the traditional method could produce extended congestion during the morning commute should unexpected disruptions lead to delays in lane openings.
Construction could start as early as 2020 or 2021.
The city agency will hold several public hearings to get feedback from the community and announced the first one as this Thursday at the National Grid Auditorium, 1 MetroTech Center, 2nd floor (enter from Jay St.) from 6:30 p.m. – 8:30 p.m. Doors open at 5:30 p.m.