BPL Hosts The People's Ball, A Celebration Of Personal Style And Expression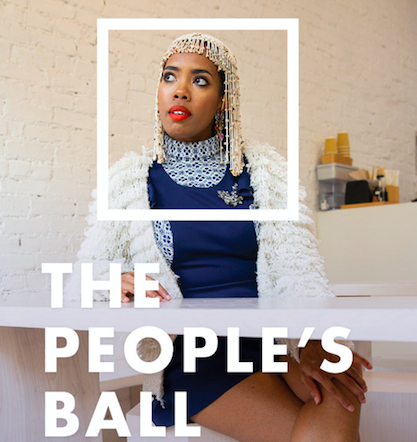 PROSPECT HEIGHTS – Tis the season for holiday parties and dressing up in festive attire, and the Brooklyn Public Library (BPL) is hosting a free bash "celebrating imagination, style and freedom, with a touch of subversion" this Saturday, December 1.
BPL's inaugural People's Ball welcomes "people from all walks of life…to don their most audacious outfits and spend the evening celebrating the collective creativity of Brooklyn and New York City with their friends and neighbors at BPL."
New Yorkers are encouraged to dress to impress. BPL is even rolling out a red carpet for the event where attendees can strut their stuff and "express themselves in their most beautiful, courageous, and spirited personal style." The red carpet will be open every hour for 15 minutes for partygoers who want to showcase their unique style and shine.
The event will also feature food and drink specials, DJs, and special guests discussing the importance of self-expression, particularly now "when personal freedom is at stake." Special guests include choreographer Jean-Paul Méhansio, cabaret performer/composer Tareke Ortiz, and MCs Isaac Fitzgerald of Buzzfeed Books and actress Delissa Reynolds—owner of former local fave Bar Sepia.
The People's Ball is free but registration is required.
The People's Ball: A Night of Style, Imagination, Freedom and You
Saturday, December 1, 7pm to midnight
Brooklyn Public Library, Central Library, 10 Grand Army Plaza, Prospect Heights