BP Adams Slams Daily News Over Portrayal Of Brighton Mosque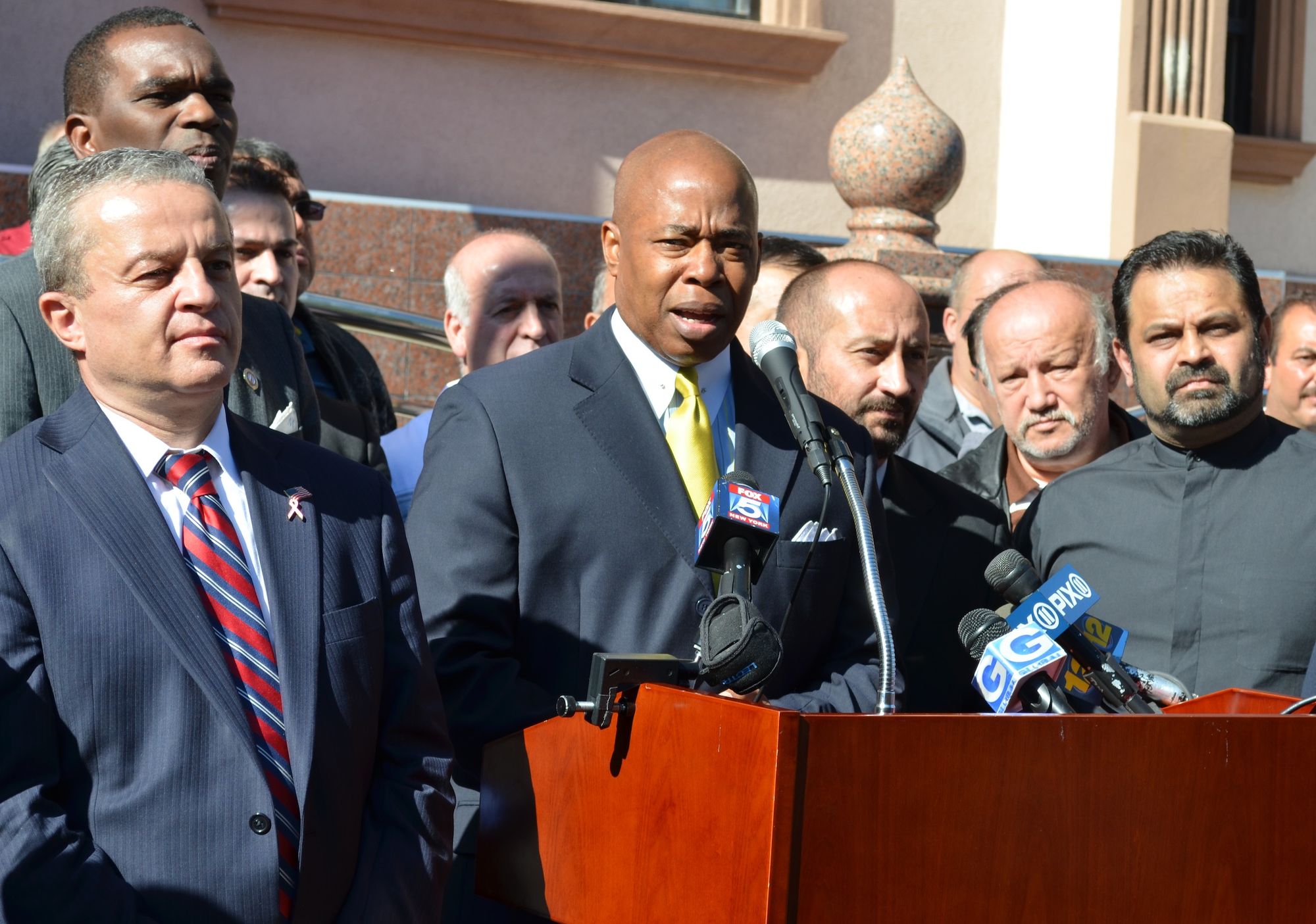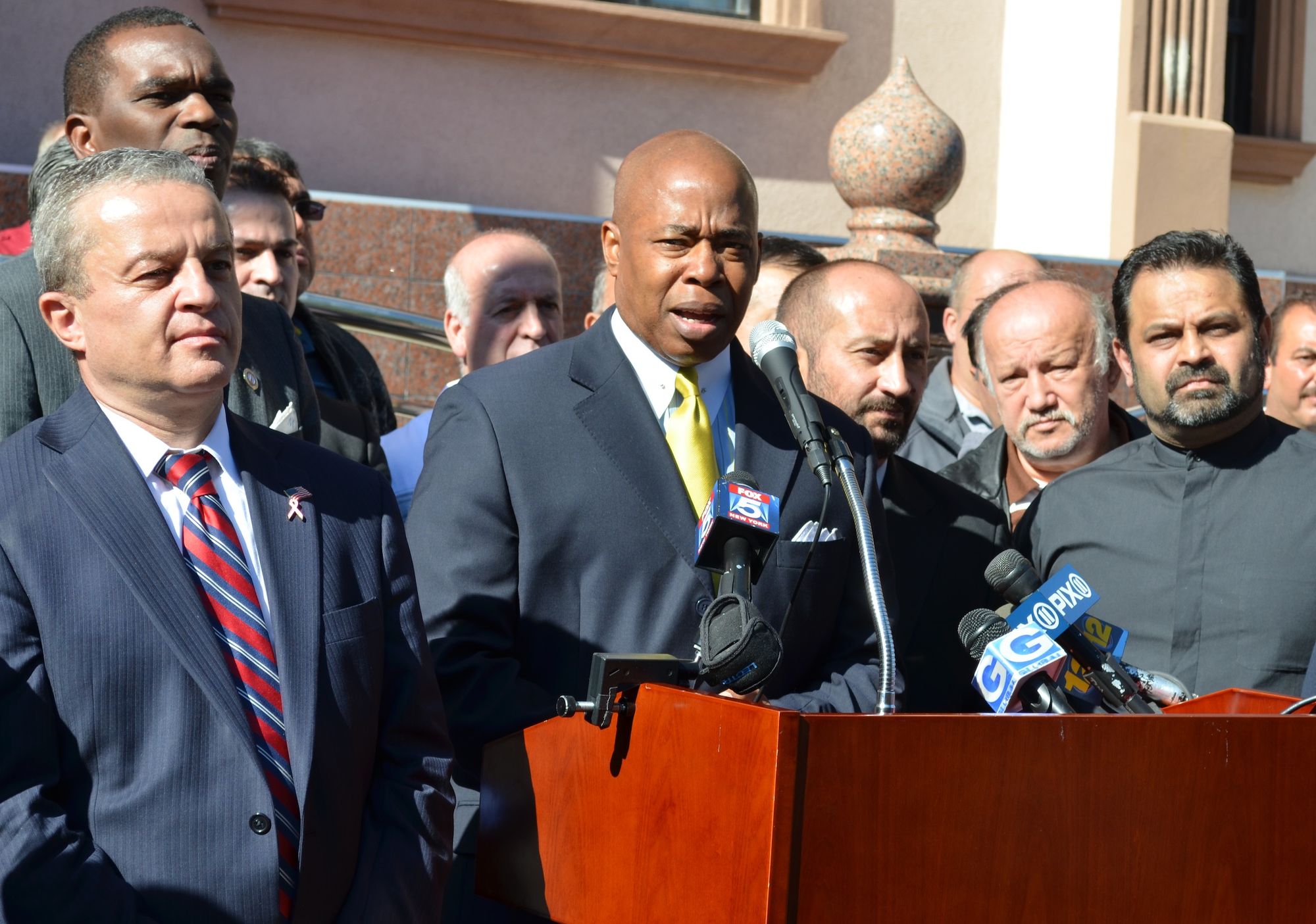 Borough President Adams joined with leaders from the Turkish Muslim community Friday to denounce the Daily News' insensitive portrayal of a Brighton Beach mosque.
"This mosque was used on the same page as ISIS and it gave the impression to people in the city that this mosque is participating in violent behavior, which is not true," said Adams. "This mosque has been a partner in the quilt of peace that we have woven in the borough of Brooklyn."
Adams spoke outside the Turkish American Eyüp Sultan Cultural Center, near the corner of Brighton 3rd Street and Shore Parkway. This week, a Daily News article about Donald Trump included a photo of the mosque beside an ISIS fighter and a caption that read: "The faithful worship in Eyup Sultan Mosque (above) in Brooklyn. If Donald Trump (in full fury, top left) had his way, it might be closed to guard America from ISIS."
The article focuses on Trump's promise to shut down certain mosques if elected president. The story features a range of reactions to Trump's statement, including representatives from the Council on American-Islamic Relations and the Arab-American Association of New York.
However, speakers at Friday's press conference were incensed that the photo had associated the mosque with radical Islamist fighters.
"It's not just our mosque's reputation, it's the whole Muslim community. Every mosque that just wants to have the right to observe their religious belief," said Kenan Taskent, a clergy liaison for the NYPD and Eyüp Sultan's former president.
Many also lambasted Trump for fomenting Islamophobia and promoting racist stereotypes.
"Donald Trump is attempting to appeal to the darkest part of America," said Adams, who pointed out that leaders from the Eyüp Sultan Cultural Center worked closely with city officials to find ways to discourage youth from becoming radicalized.
"We should not be closing mosques to fight ISIS, we should be opening mosques to fight ISIS," said Adams.
The borough president also took issue with a quote in the Daily News article by Peter King, the congressman from Long Island. Although King said he did not support shutting down mosques, he argued in favor of strong surveillance of Muslim houses of worship.
King's comment particularly stung given revelations the NYPD had infiltrated and spied on mosques and Muslim groups for many years. Adams said excessive surveillance and profiling by law enforcement was just as damaging to religious freedom as Trump's proposal to shut down mosques.
"One should not have their religious institutions in any way infiltrated by law enforcement unless there is a strong reason to believe that some form of illegal behavior is taking place," said Adams. "We live in a country where religious freedom is the cornerstone of what we believe in as Americans."